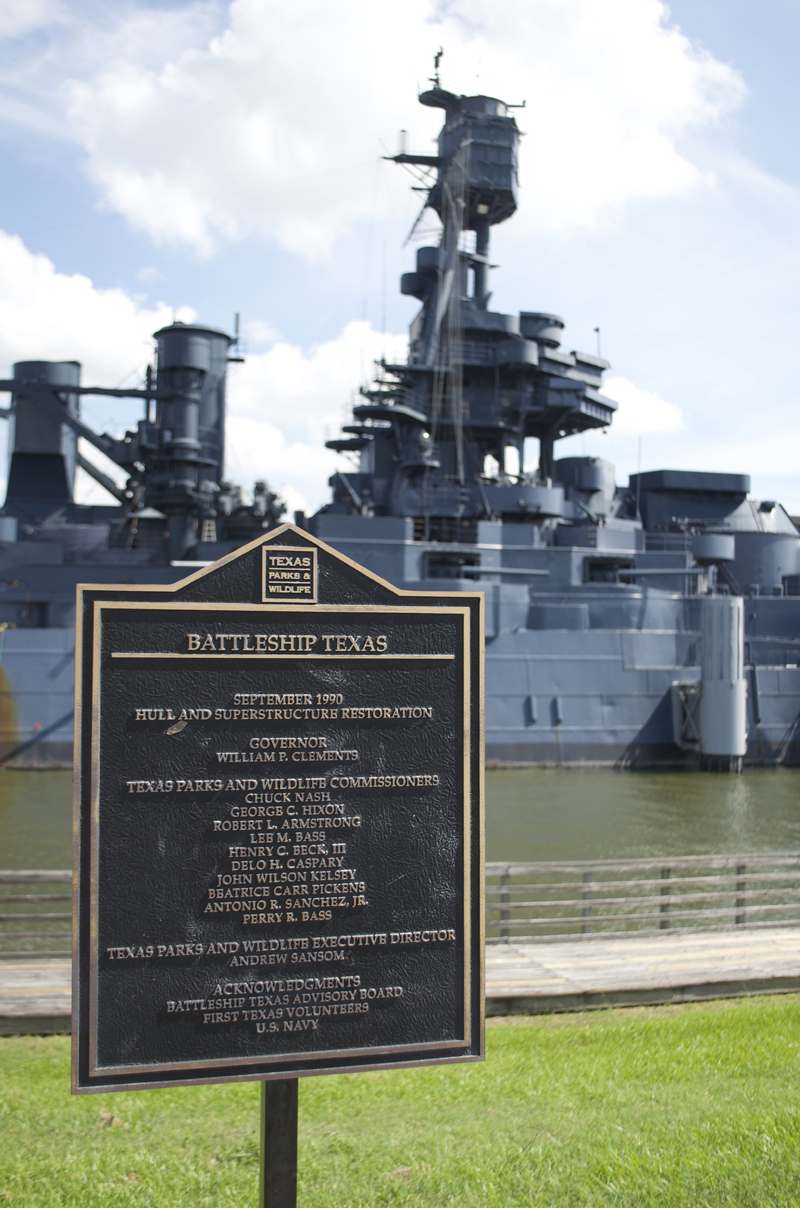 So, turns out there's a big ol' battleship just south of Houston. And it's so cool!
Michael and I spotted a sign for Battleship Texas when we were coming back from the beach a few weeks ago, so when my brother was in town we took a little adventure south for the morning.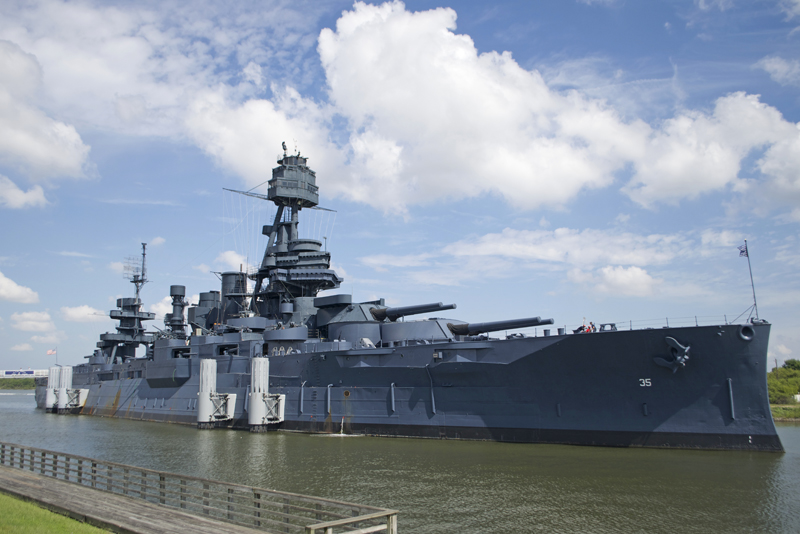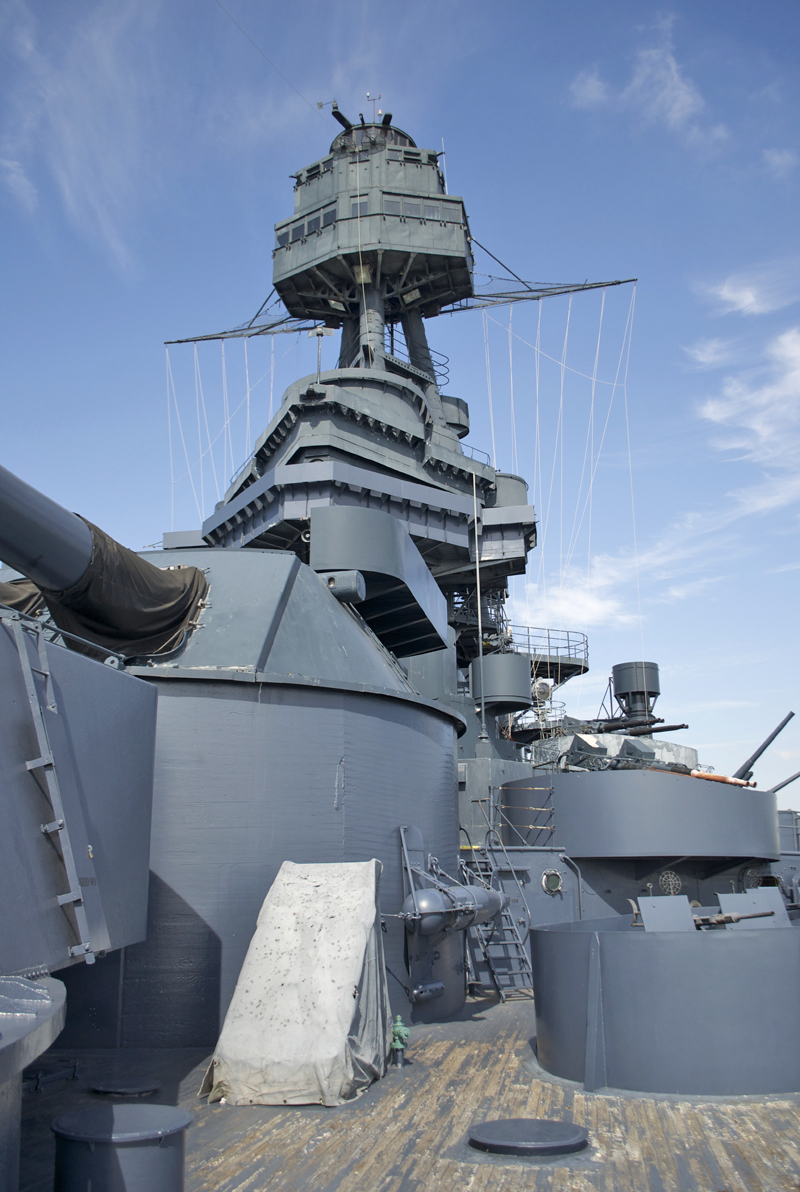 We spent just over an hour there, but easily could have wandered for longer (except it was very hot!). You can climb up the ladders and down into the decks below, and there are a lot of little areas that are preserved from when the ship was decommissioned in 1948. You can see where the officers ate, and where all the food was prepared. You can see where the sailors slept (hanging four cots tall in the hallways) and how tiny the brig was. It was fascinating.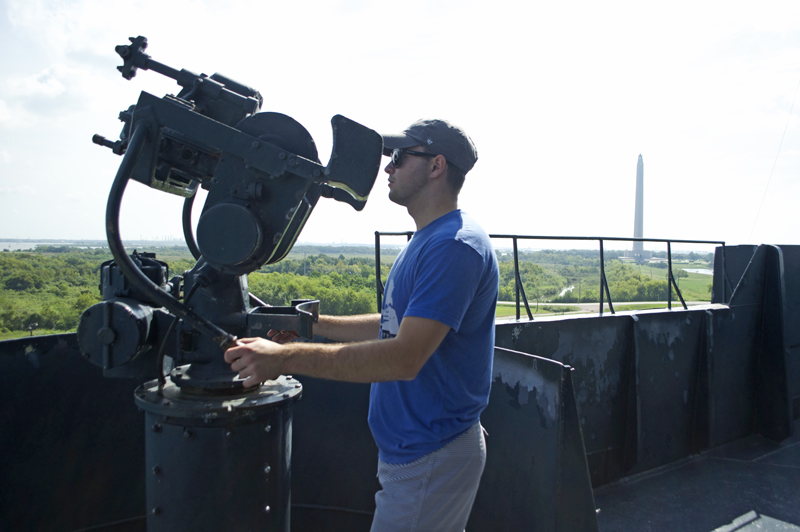 Charlie's a huge history buff, so he knew much more about the battleship and the Battle of San Jacinto, for which there's a monument across the water.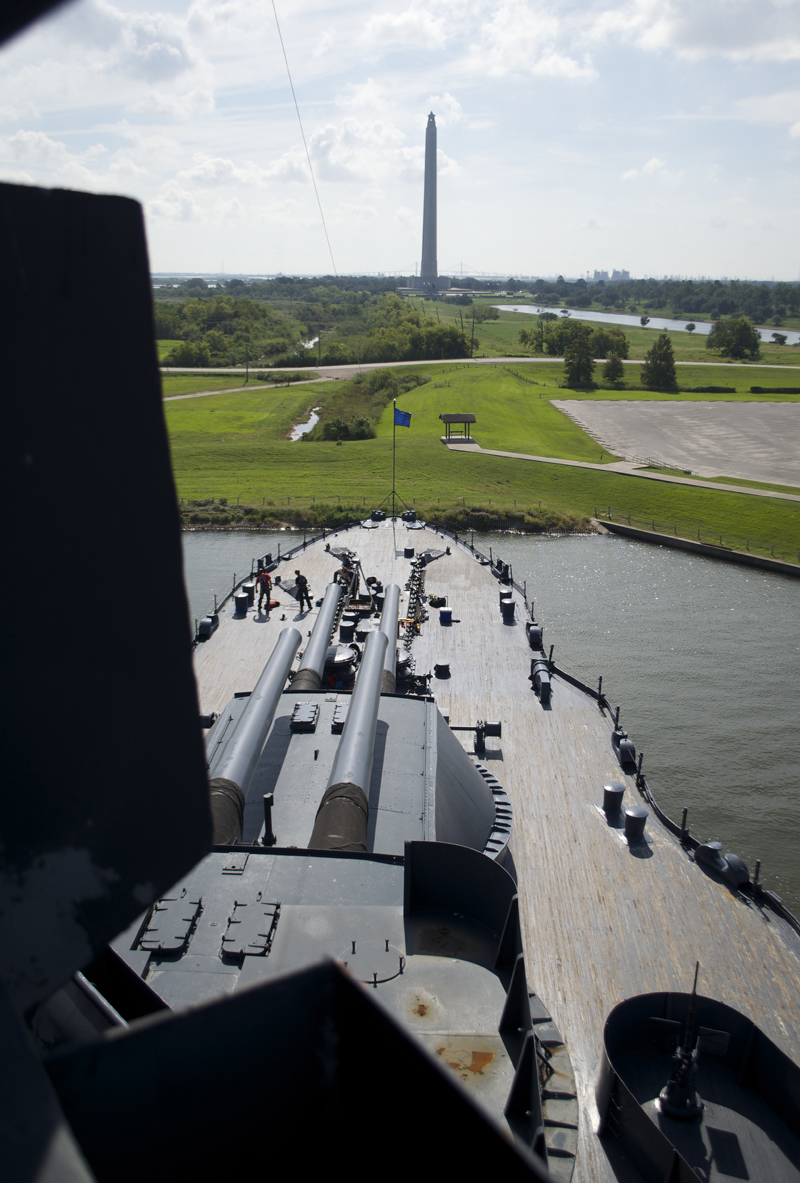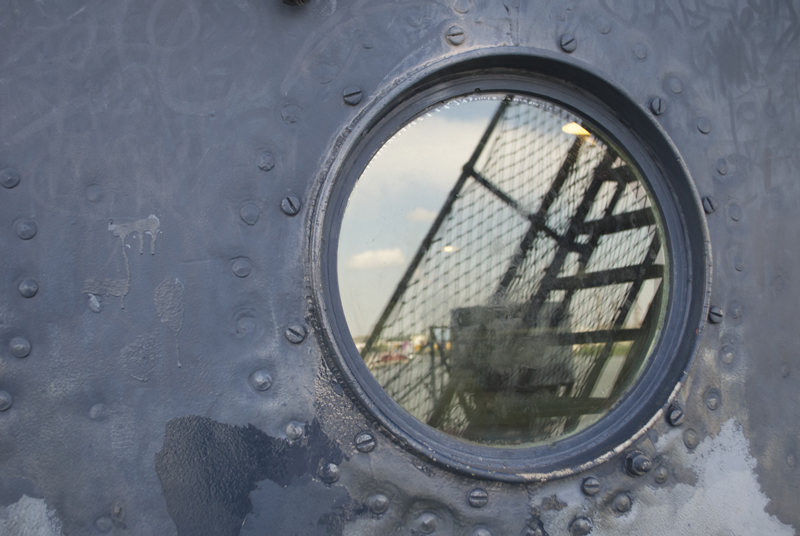 Both my grandfathers served in the navy in World War II, so Charlie and I were thinking a lot about their experience while we were there. Although I called my grandpa today and he said the ship he was on was much smaller, maybe a quarter the size of the battleship, but it was still interesting to think about what their experience was like when they were even younger than Charlie.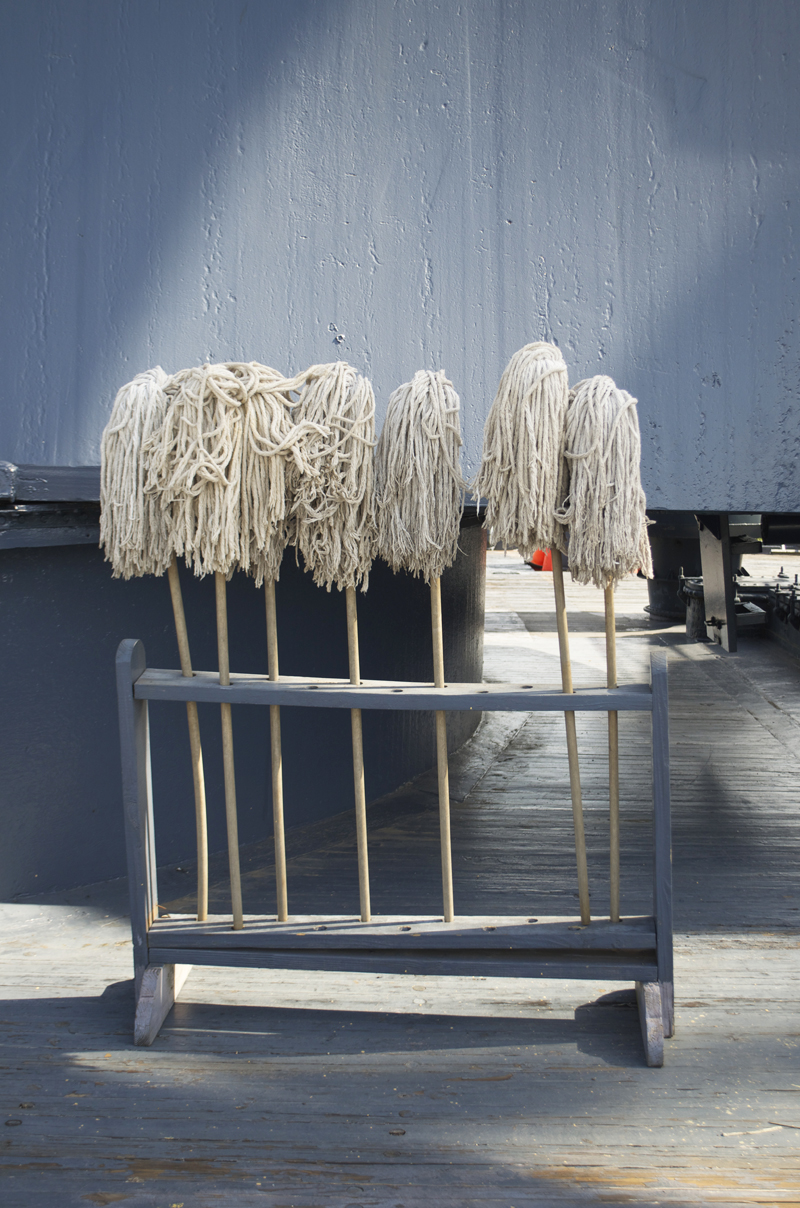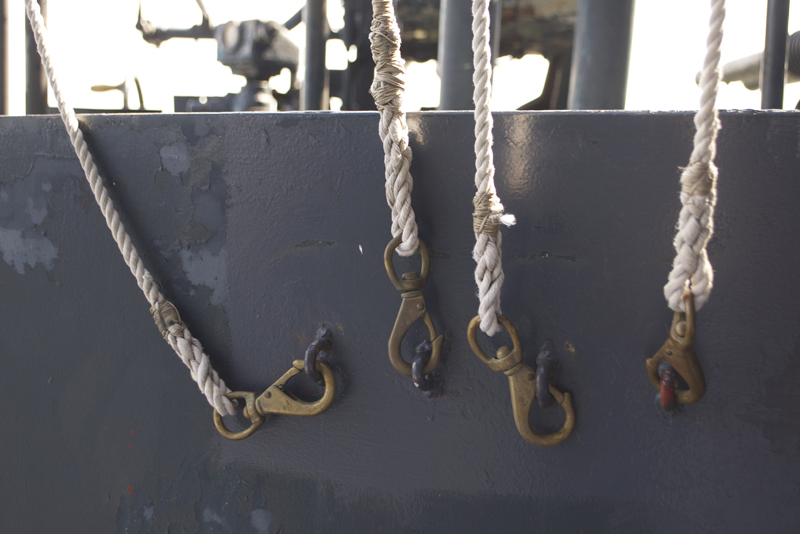 I loved all the details, and the beautiful blue colour. Can you even believe how much paint you'd need every year just to keep her covered?!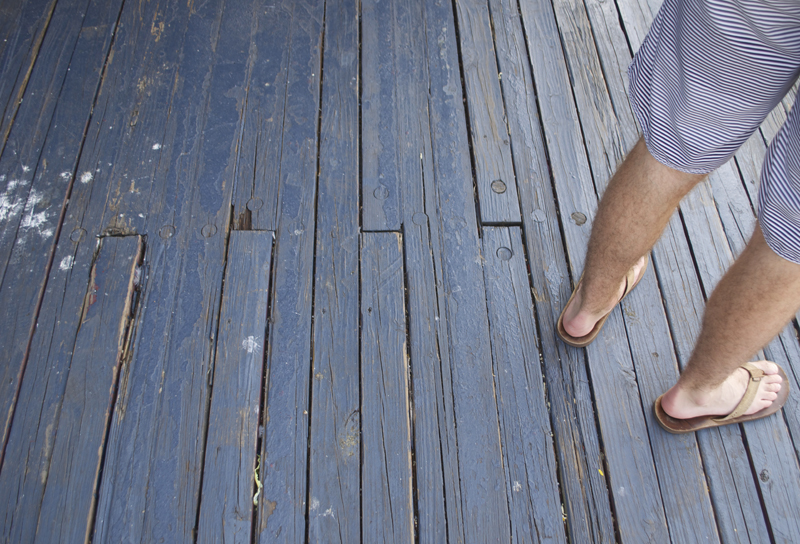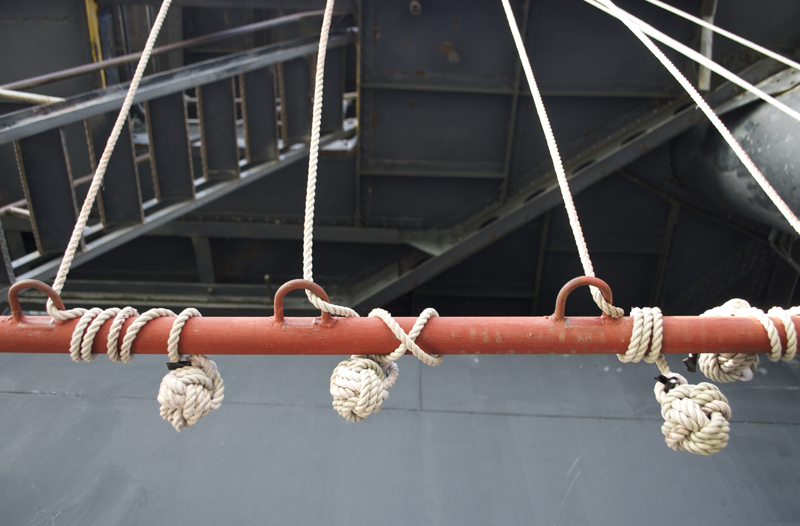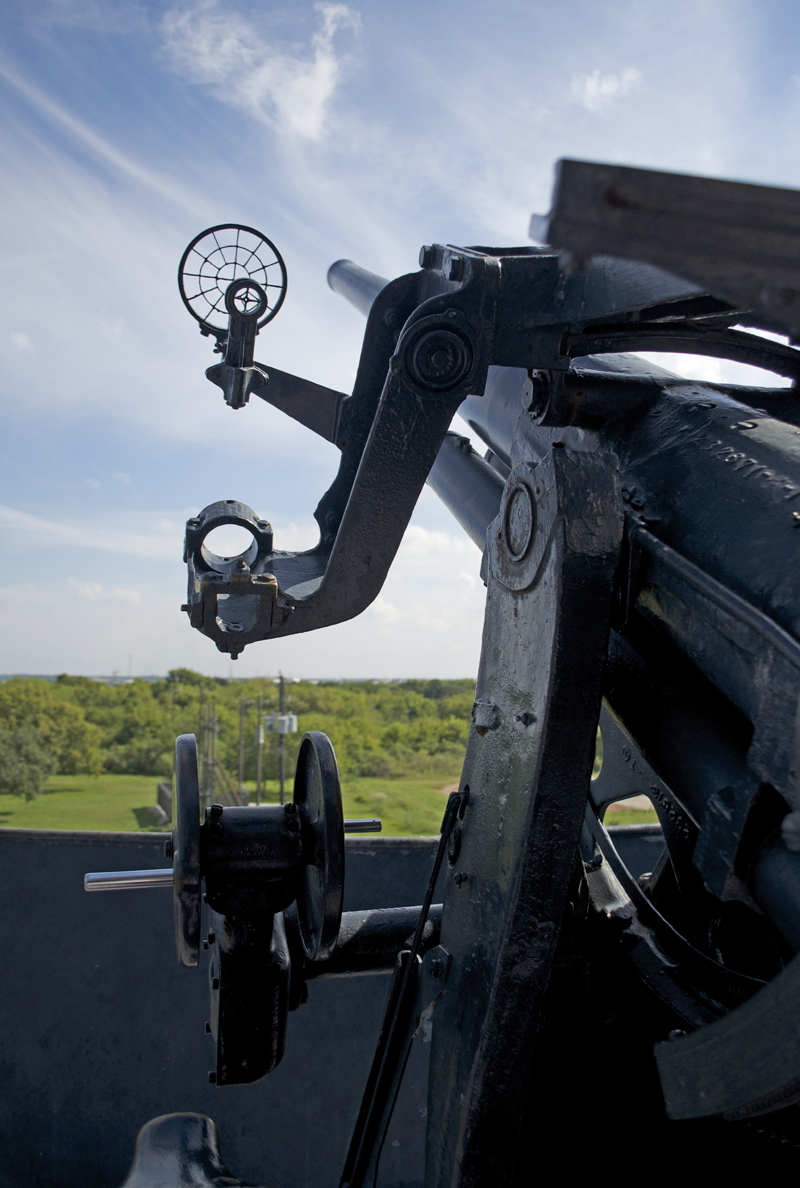 The guns swivel, by the way, which Charlie found pretty fun. Some of the Battleship Texas's missiles could travel for twelve miles. So hard to even comprehend how that could even be possible.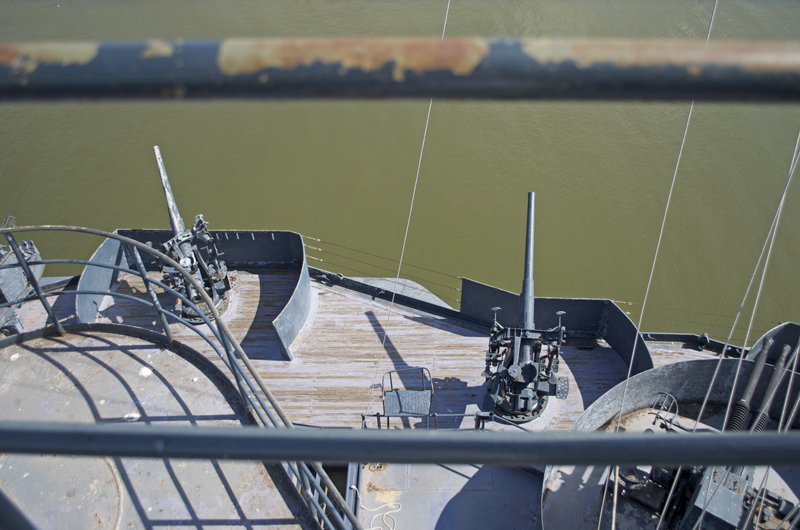 The Battleship Texas would be a great day trip adventure from Houston, and we paired it with a quick pitstop at the beach and some homemade breakfast sandwiches which was a pretty winning combination.
Battleship Texas / San Jacinto Battleground State Park / LaPorte, Texas