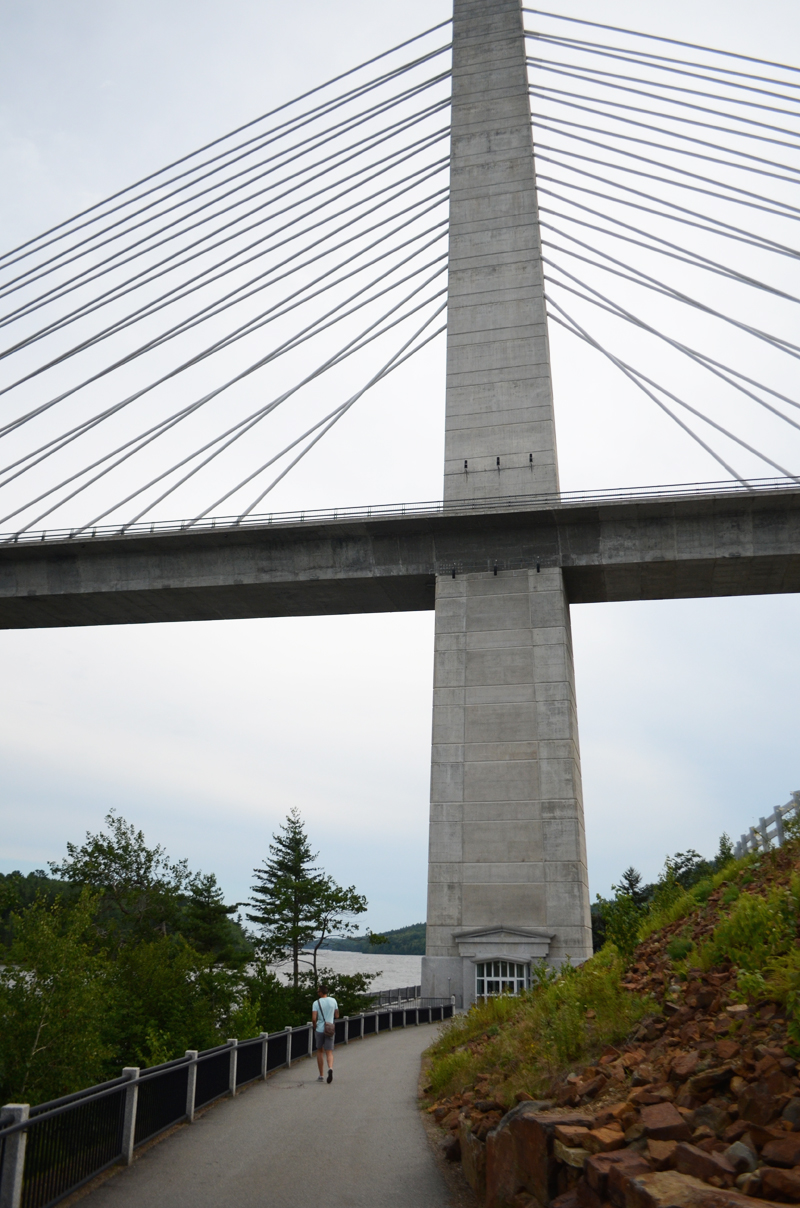 A few weeks ago, Michael and I were heading east from China Village to hear my dad give a talk about his latest book at the Belfast library. Belfast is a really cute coastal town, and Michael loves any excuse to head there for a few pints of Three Tides' oyster stout, so we decided to make an afternoon of it and visit the Penobscot Bridge Observatory Tower before meeting up with my dad.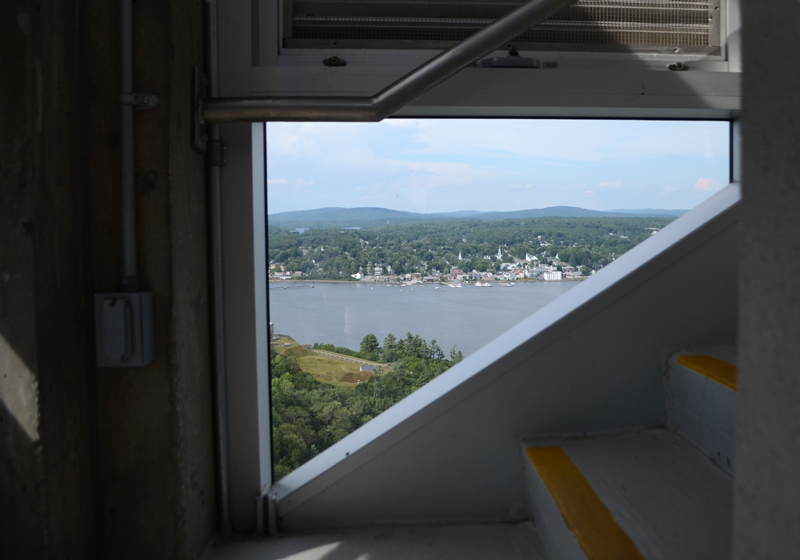 I have a long-established fear of heights, and I also have vivid memories of unbuckling my seat belt and crawling down onto the floor of the car when I could see the Penobscot Bridge approaching on our way to our summer vacations on the coast. I think it was a little dramatized at the time, but I think it might have been my intuition! We used to travel over the old bridge, which was found to be in such bad condition that they had to build an emergency replacement that was opened in 2007. So I had every reason to be worried!
I find it a little easie nowto go over most bridges, although I do prefer not to be stuck on bridges for very long. So I felt it was quite brave of me (or so I tell myself) to agree to go up to the tallest bridge observatory tower in the world! One thing worked in my favor: there's an elevator! Stairs give me too much time to think about the heights. This elevator happens to be the fastest in all of Maine, New Hampshire and Vermont, so there's no time to think at all.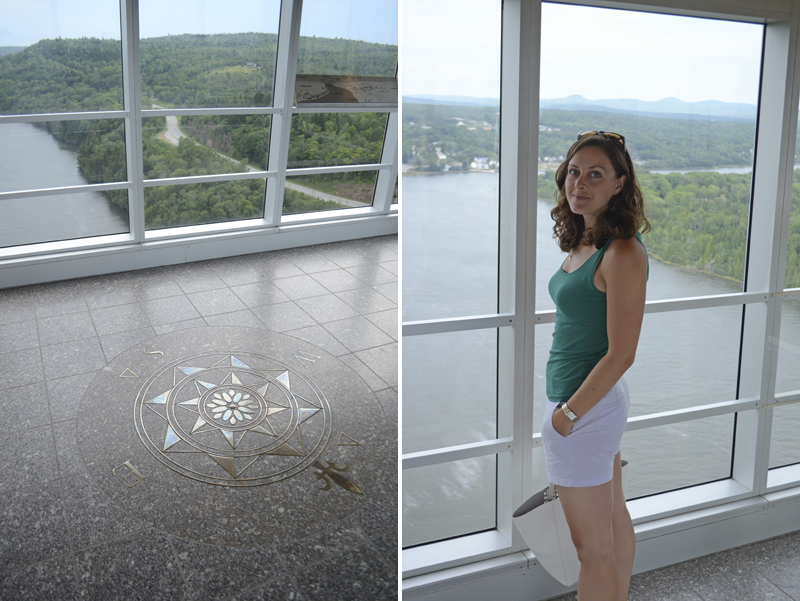 When you come out of the elevator, you climb a few short flights of stairs to the incredible panoramic view out over the Penobscot Narrows and out to the Atlantic Ocean. Well worth the $5 entrance fee and the slightly wobbly knees!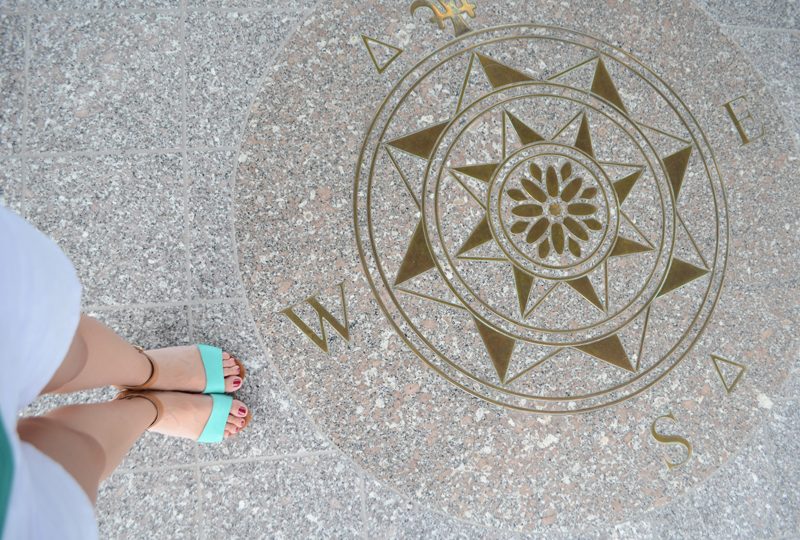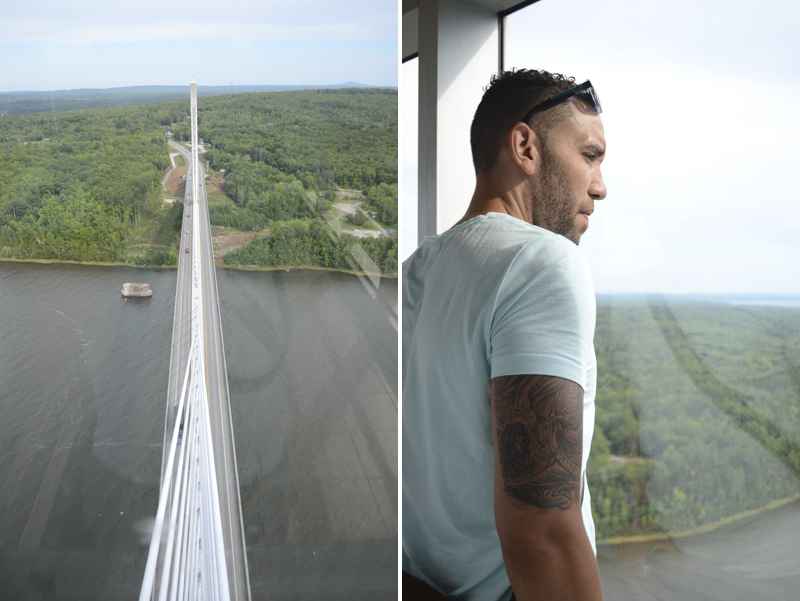 According to the interwebs, there is some amazing science going on in those cables that landed this bridge in a 2006 edition of Popular Science magazine's 100 best innovations of the year! And that does make me feel more secure, I tell ya!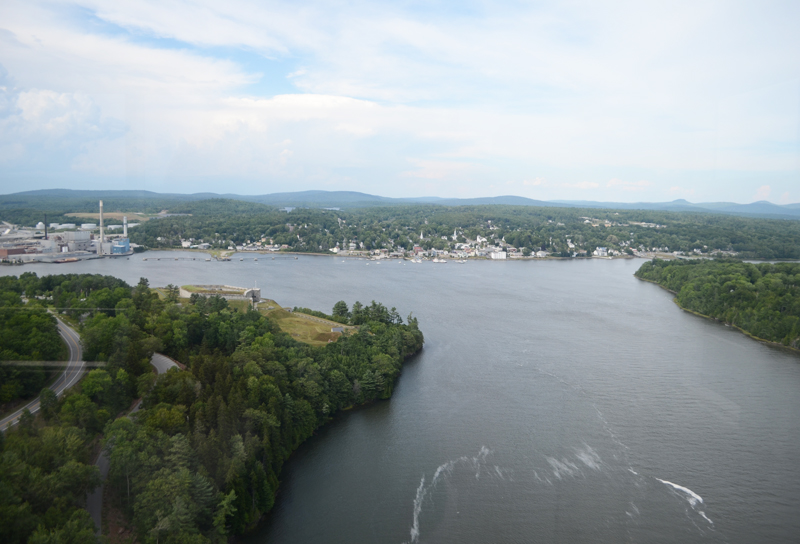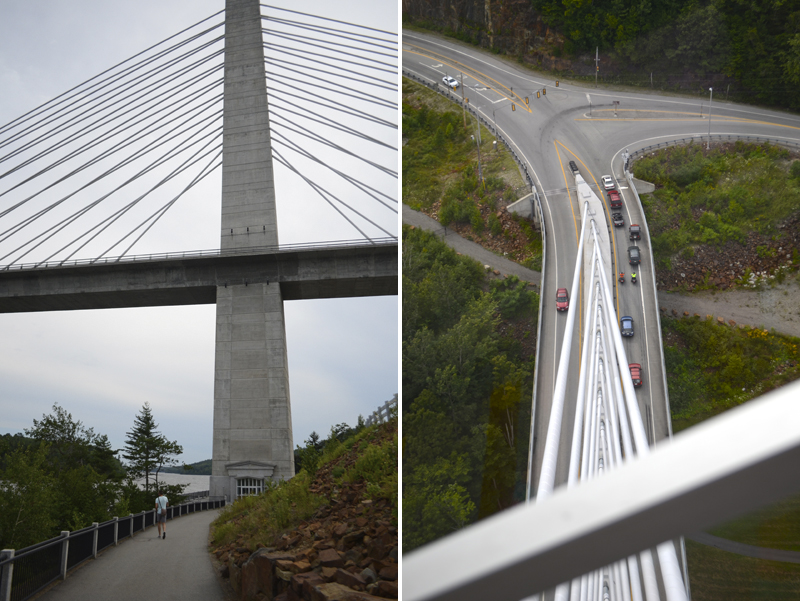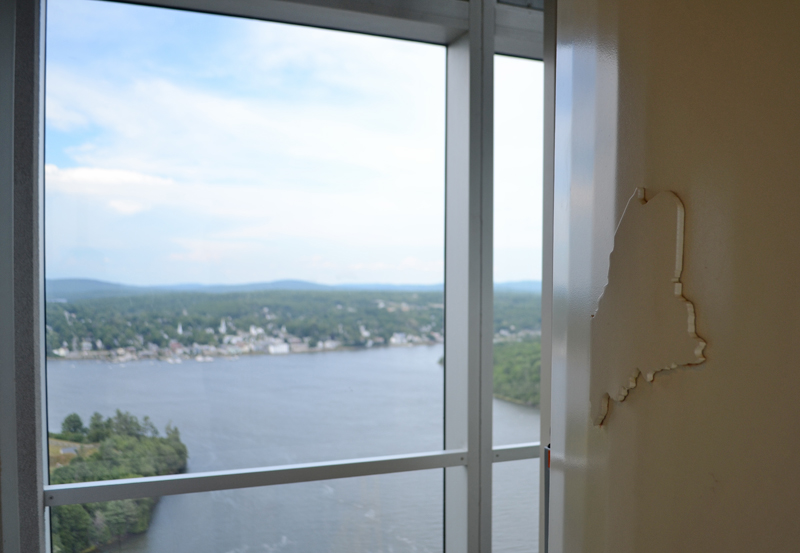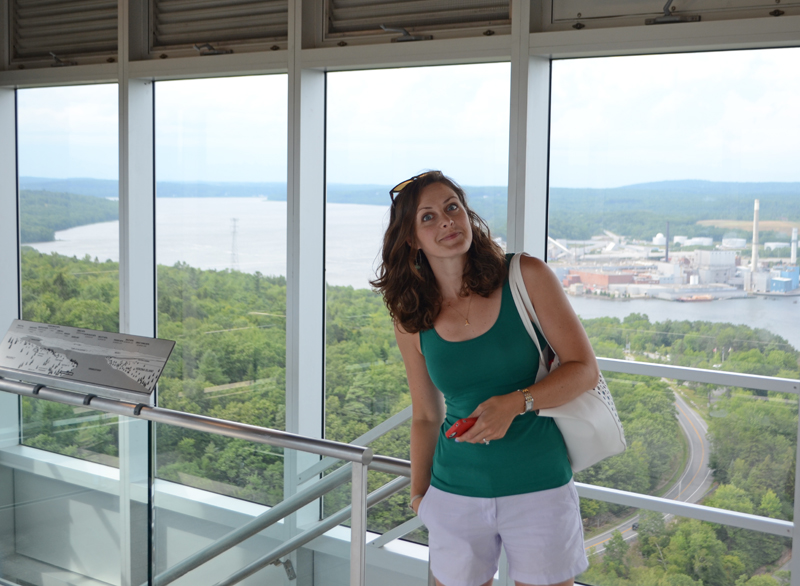 And this is the look you will get if you keep me up in the tallest bridge observatory tower in the world for even a moment too long! Get me down, please!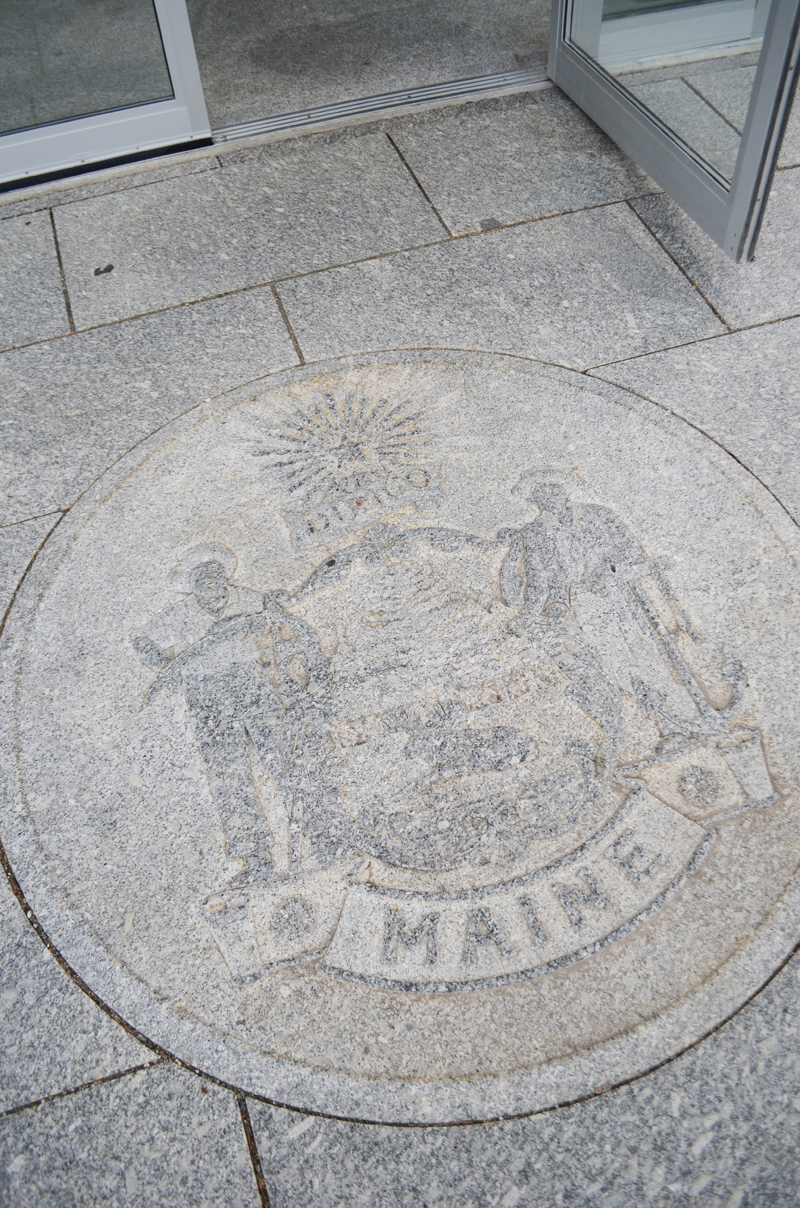 Right down to the carved granite state seal, thank you very much!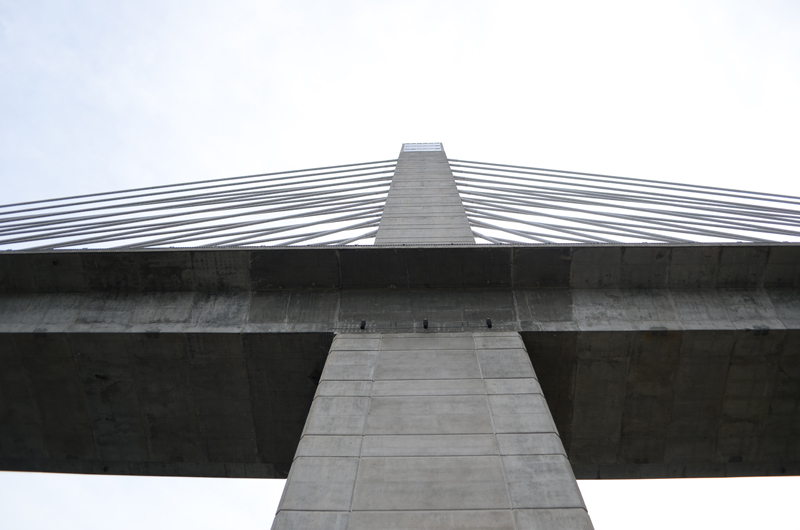 A few years ago, we took a family trip on our trusty Boston Whaler under this bridge, and it looks even bigger and more stately from down on the river. I'm glad to have seen the other angle, but from now on you'll find me below the bridge if I can help it!
Penobscot Narrows Bridge Observatory Tower / Open May 1st – October 31st / 9am until sunset / Tickets also allow entrance to Fort Knox!