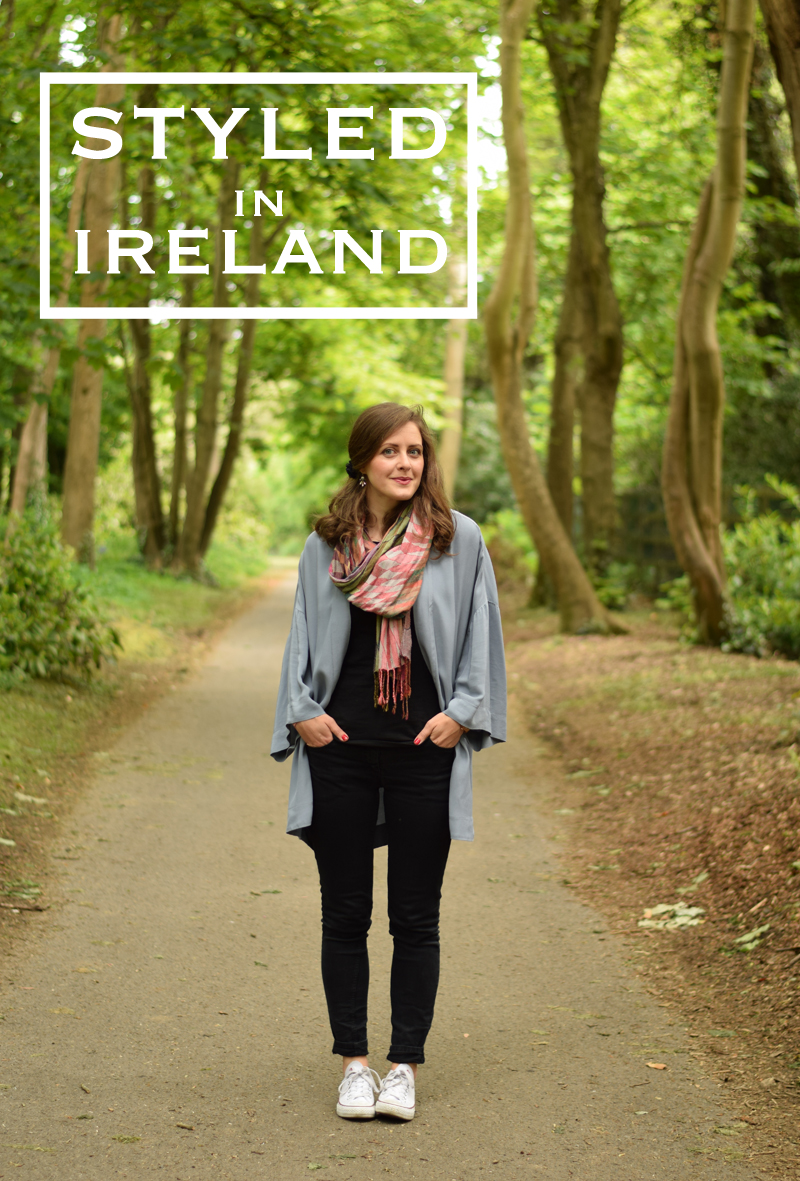 Welcome to another edition of Styled in Ireland, everyone! This time, we're taking a mid-week walk in a Dublin park full of the most amazing trees. We're going for casual, comfortable, and even a little woodsy.
We've returned to the scene of my previous Styled in Ireland / What to Wear to a Castle, Malahide Castle, but we're exploring the wooded path that winds around the whole grounds. If you can believe it, it was actually raining outside the day we went out walking. But thanks to those giant trees, we were perfectly covered and dry – and bathed in the most beautiful dappled light. Success all around!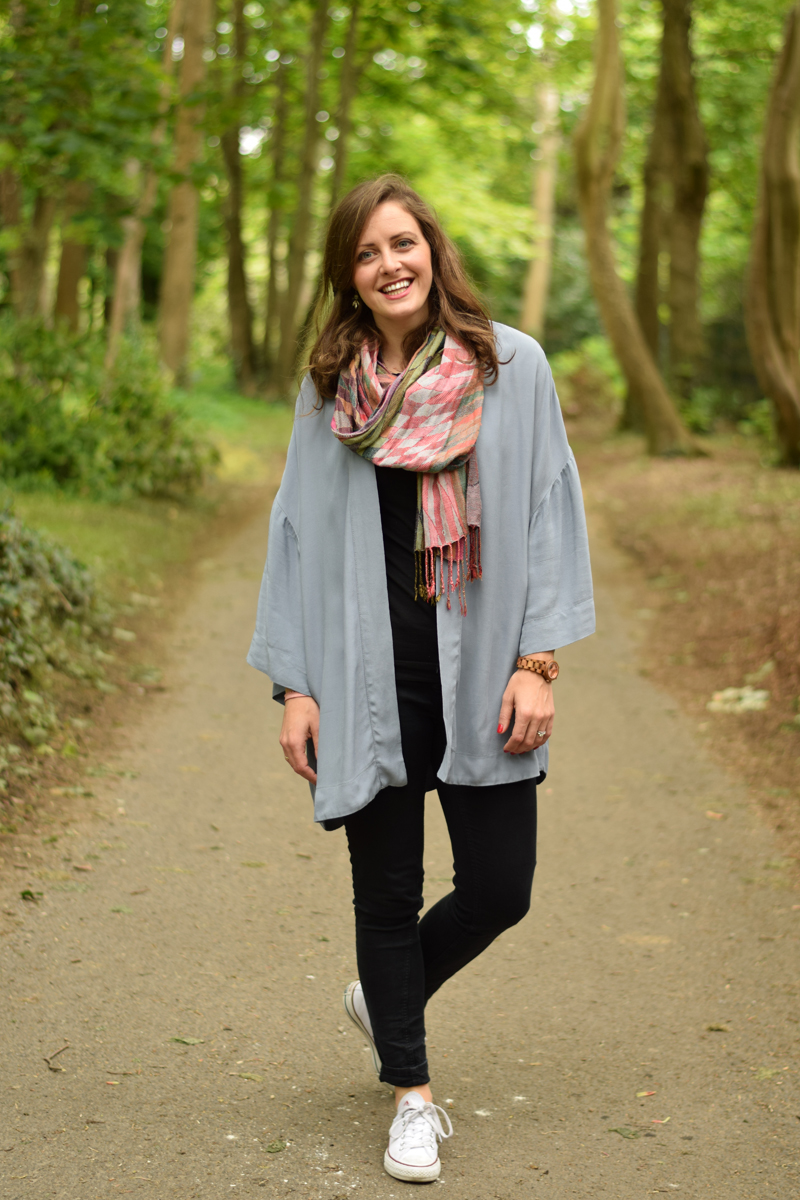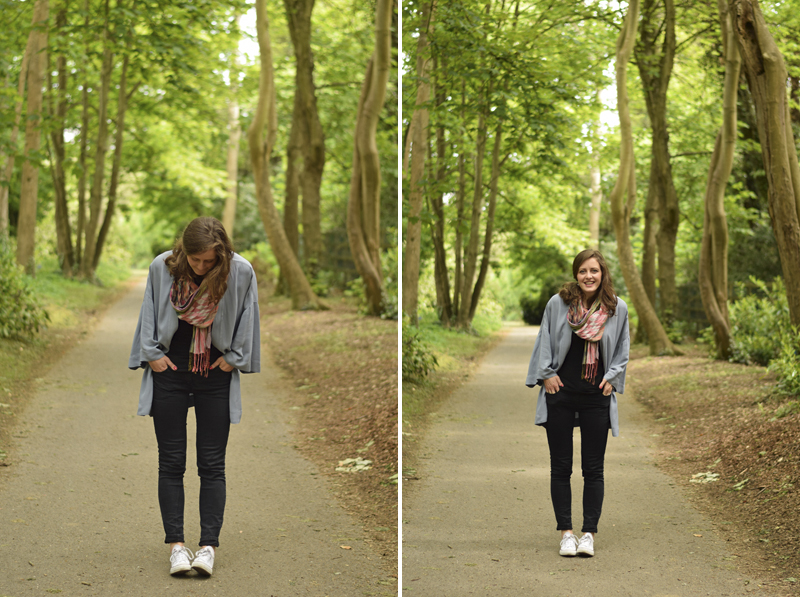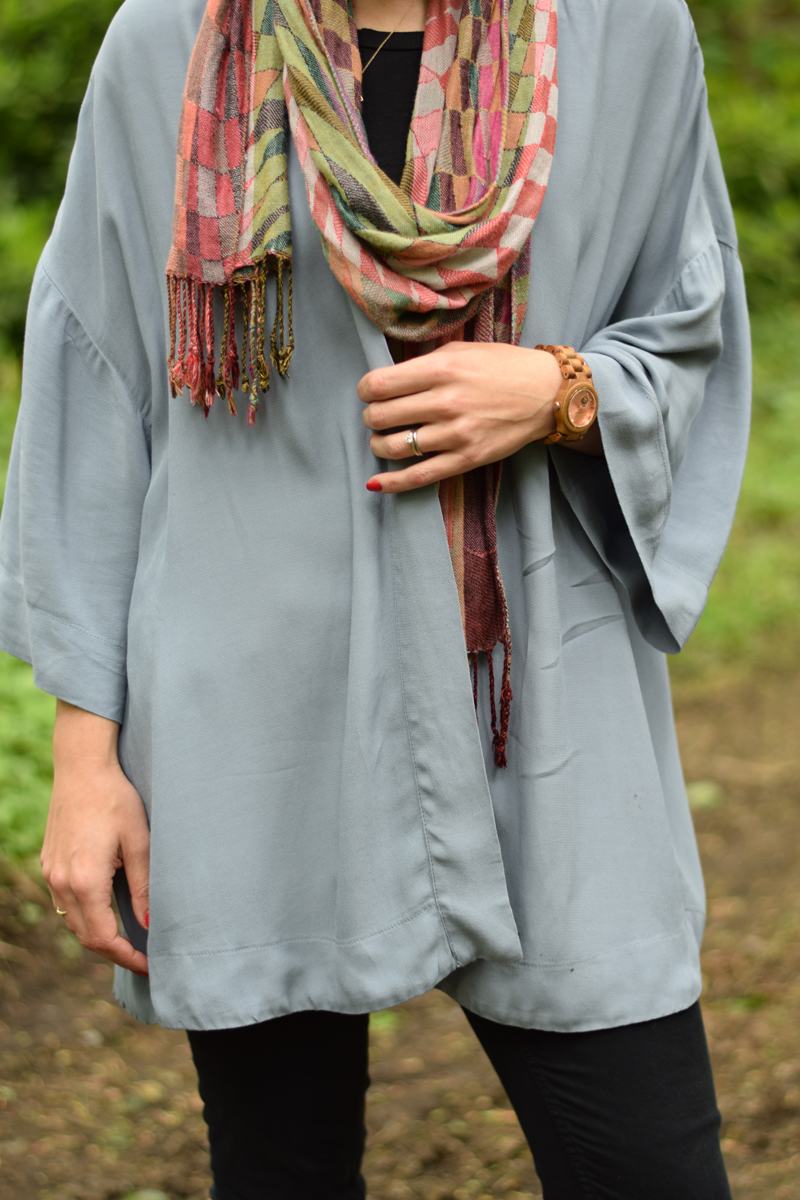 I've teamed up with Jord Watches for this post, and I'm excited to share their woodsy watches with you. They zipped one across the pond from St. Louis, Missouri, for me to try, and I can't tell you how many compliments I've received. Just yesterday I was shopping for shoes and I found myself taking the watch off to show the shop ladies how it says Born in St. Louis on the back. Ha! Watch out if you ever give me a compliment, you'll probably get a very enthusiastic earful!
I actually hadn't really planned to take photos of the watch on this day, but I was wearing it and we were in the woods, so it seemed too perfect not to! One of the things I love about this watch is how light it is. It's chunky, but I don't rush to take it off at the end of the day like some of my other watches, which is a nice change. It's a neutral, so it goes with most outfits, but it has a little sparkle and a rose gold face, so it's a little fancy as well. When you flip it over, you can see the inner workings of the watch, which I think is fascinating!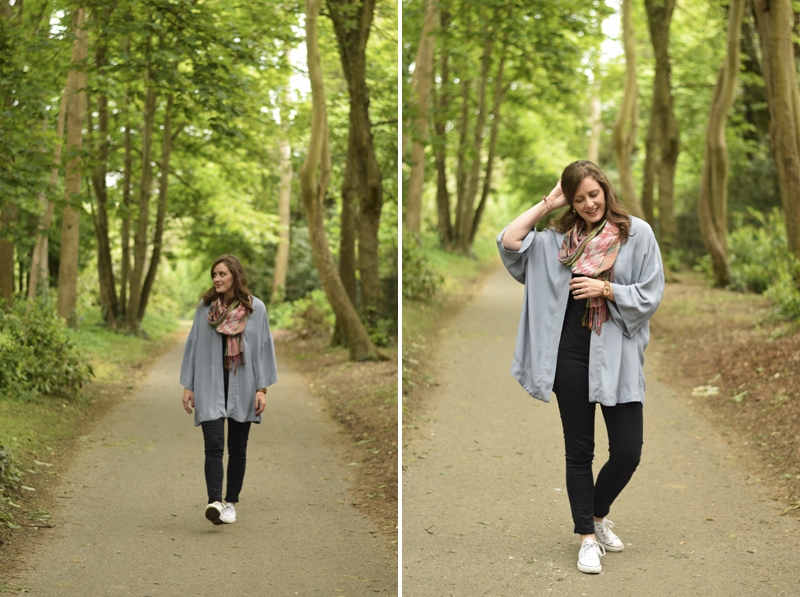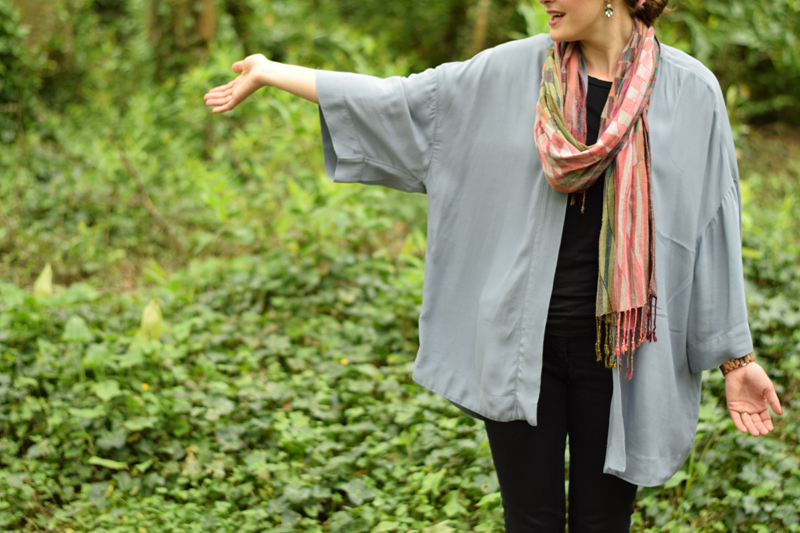 I also happened to be wearing one of the only things I've purchased in 2015 – a kimono I completely impulse bought in Berlin when I was wandering with Ashley and Anne before The Hive conference. We walked into one shop, I saw one kimono, tried on one kimono and bought it ten seconds later. And I love it. I think it's going to be perfect this summer for cool evenings in Maine, layered over shorts and a tank top, but it's also the perfect extra layer for daytime summer in Dublin, over black skinnies and paired with a scarf. Scarves in summer. Ugh. But pretty!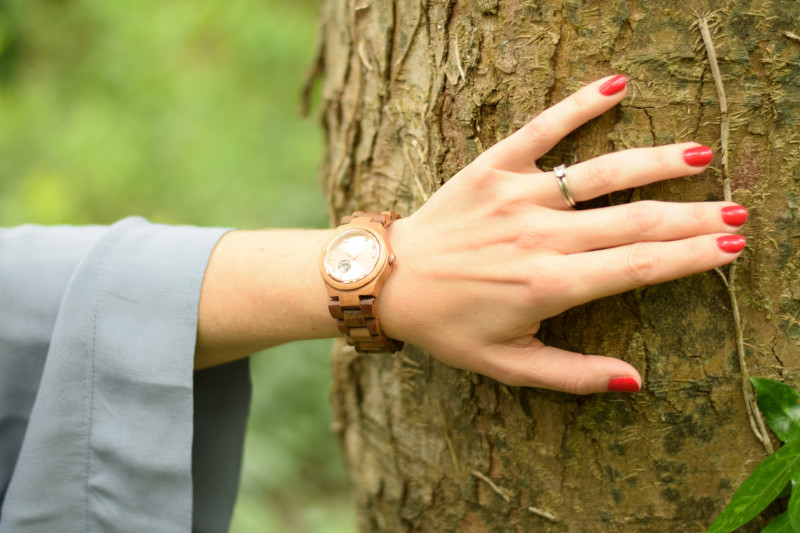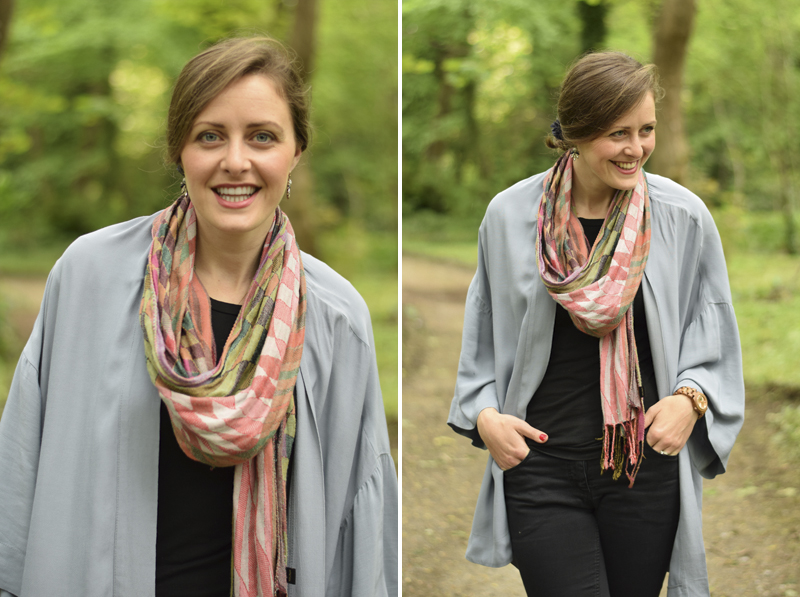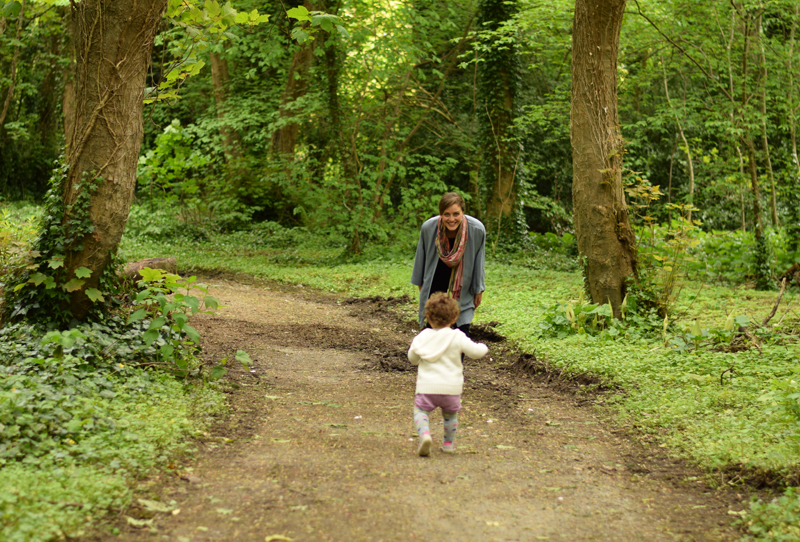 Of course, we didn't escape without my friendly photo bomber making an appearance!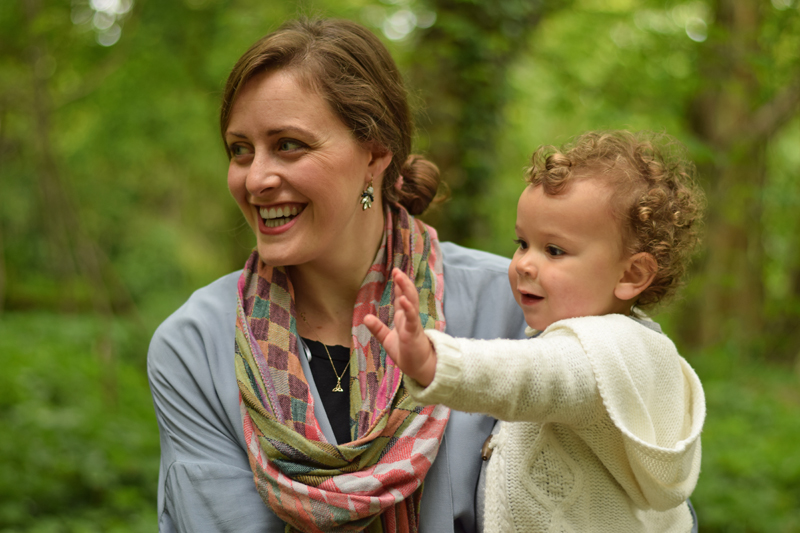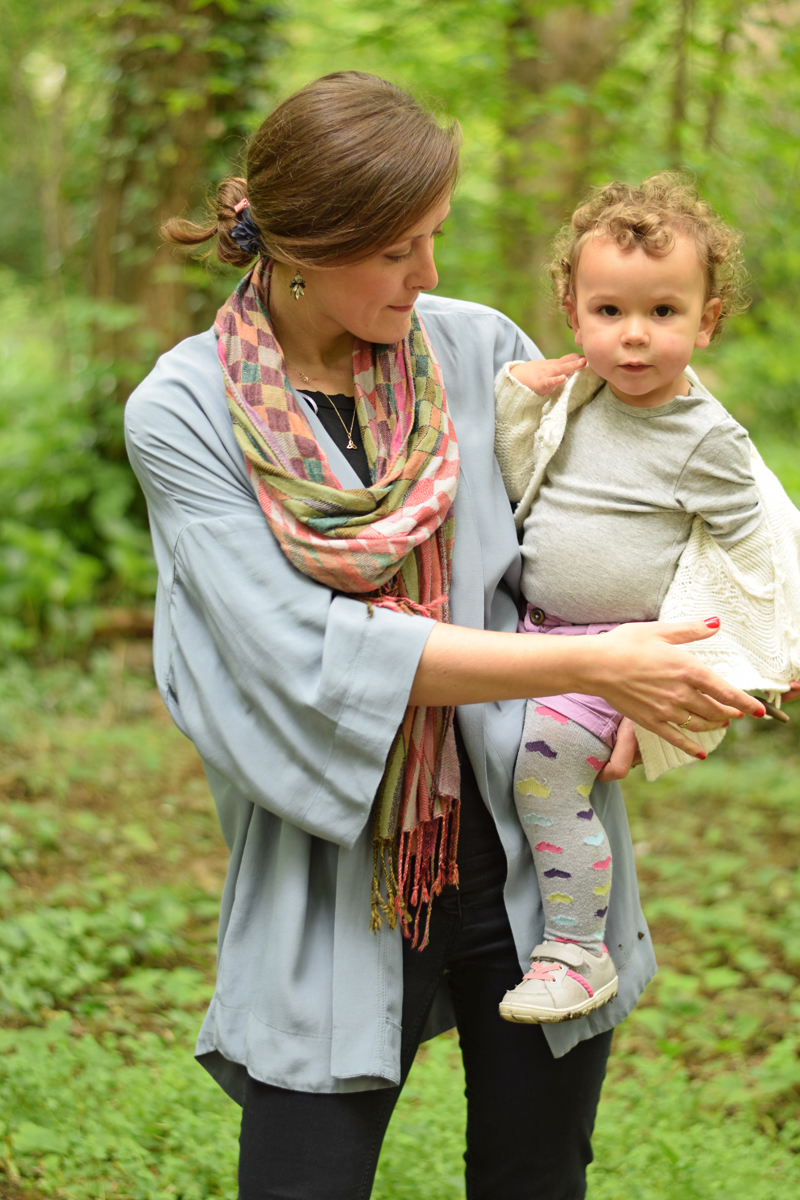 Eabha likes to make sure we know what she's wearing, too! Those are this season's hottest heart tights, paired with the very latest onesie. 😉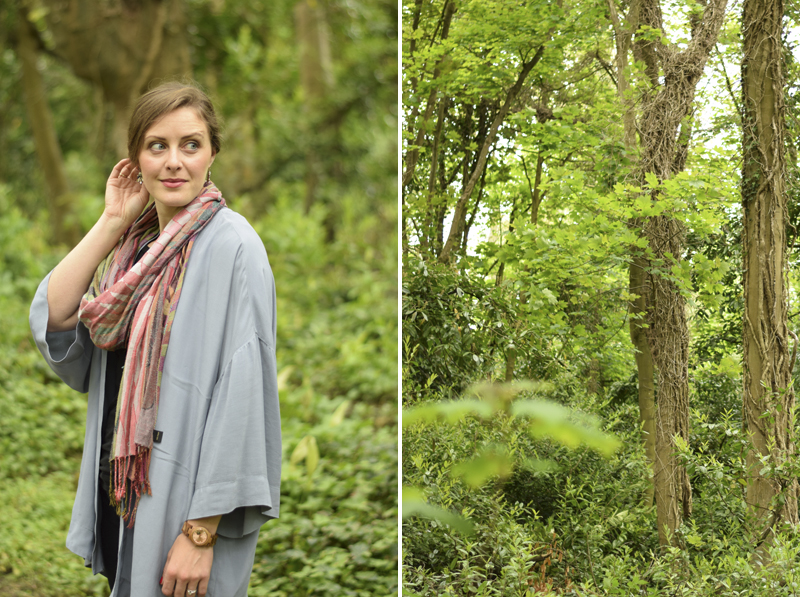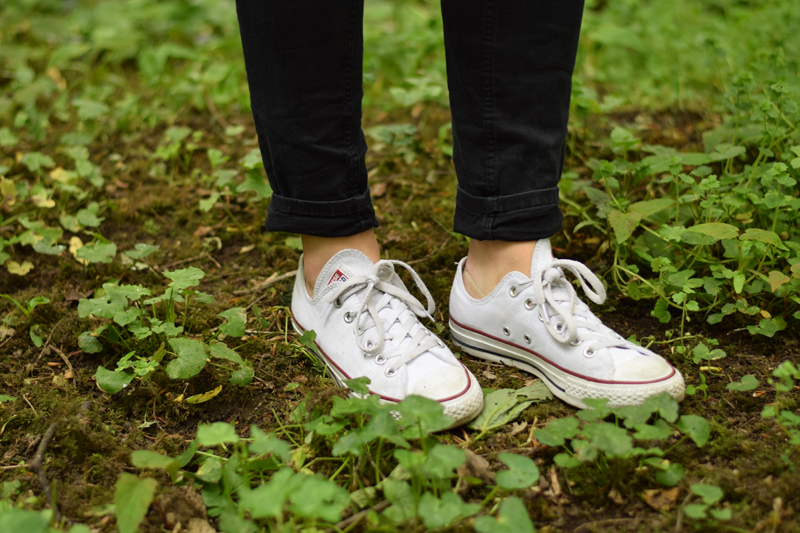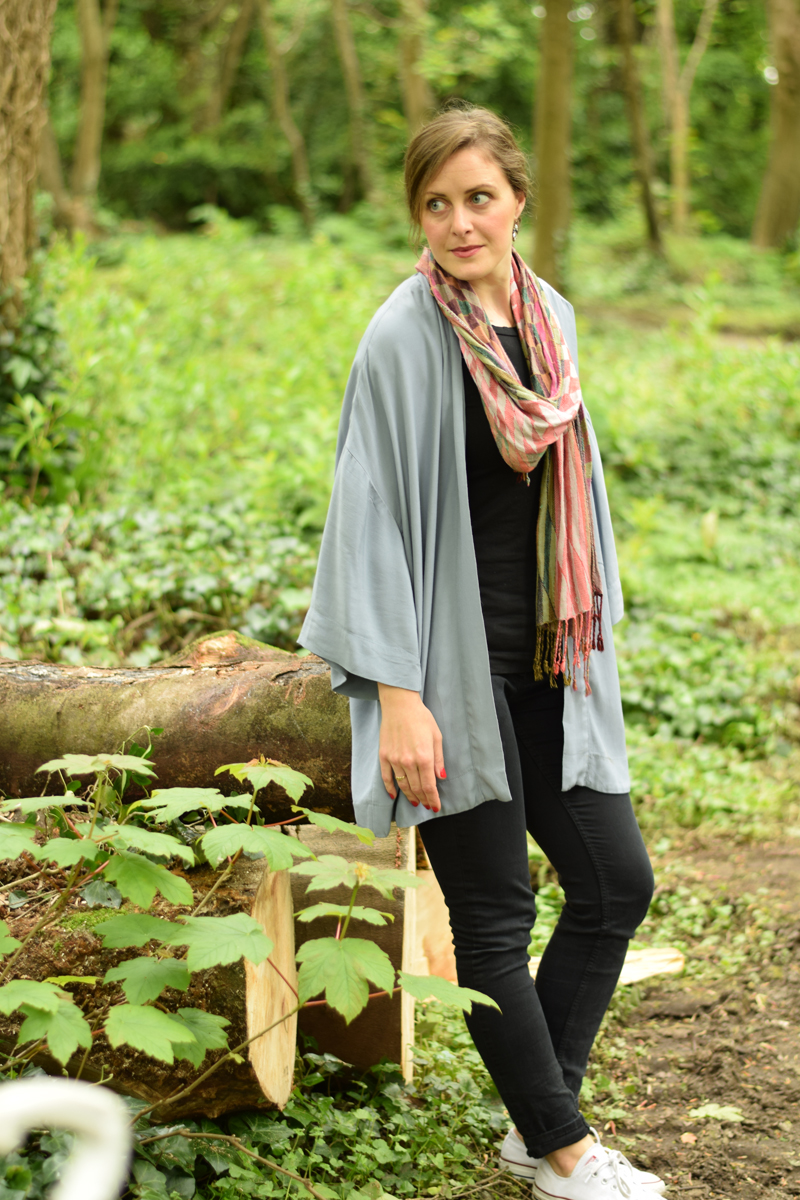 We even found a few stacks of cut wood! I felt like I was back home in Maine. Can you believe this park is only ten miles from the city centre of Dublin? And yet the trees are absolutely huge and you can walk for at least a few miles around the grounds. They run timed 5k races there every Saturday, and then you can have coffee and treats at Avoca!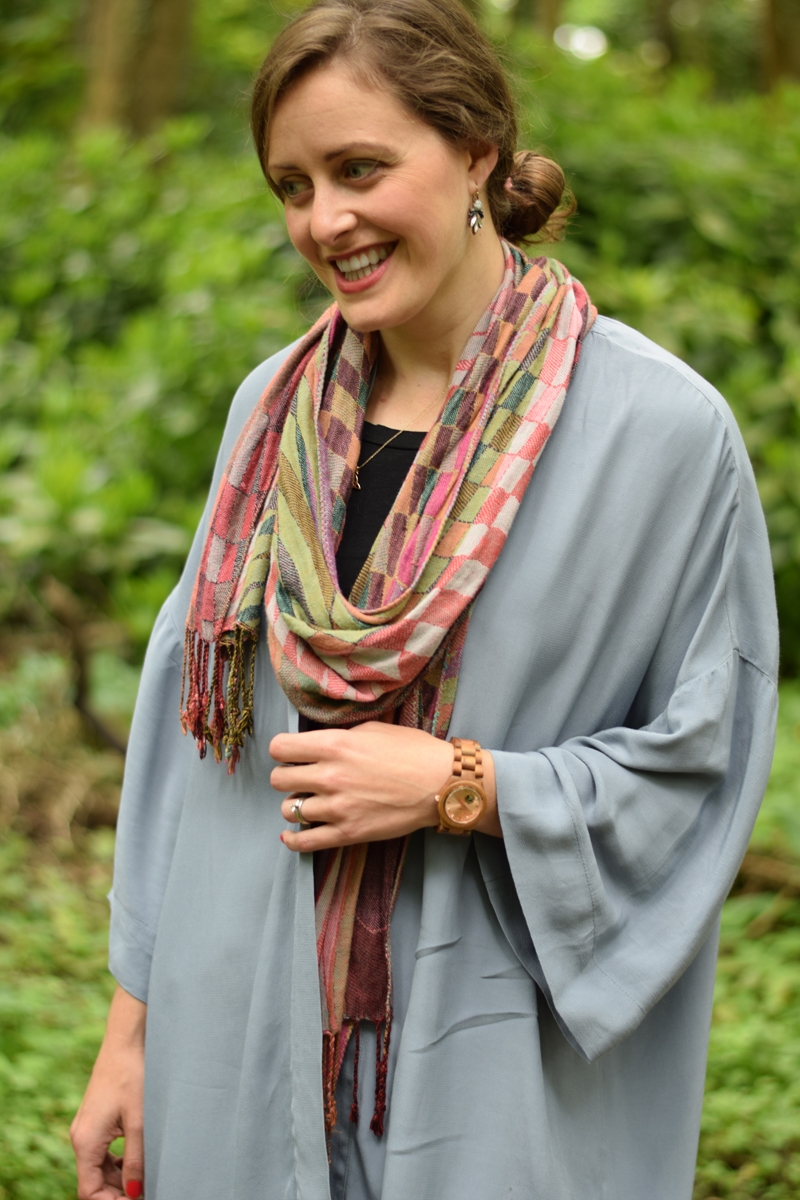 Location: Malahide Castle / Sneakers: Converse / Jeans: H&M / Kimono: A random boutique in Berlin! / Watch: Jord Watches / Earrings: Folkster / Scarf: Abacus Gallery / Photography: Naomi Phillips
I received a watch from Jord Watches for the purpose of this review, but all opinions remain cheerfully my own!