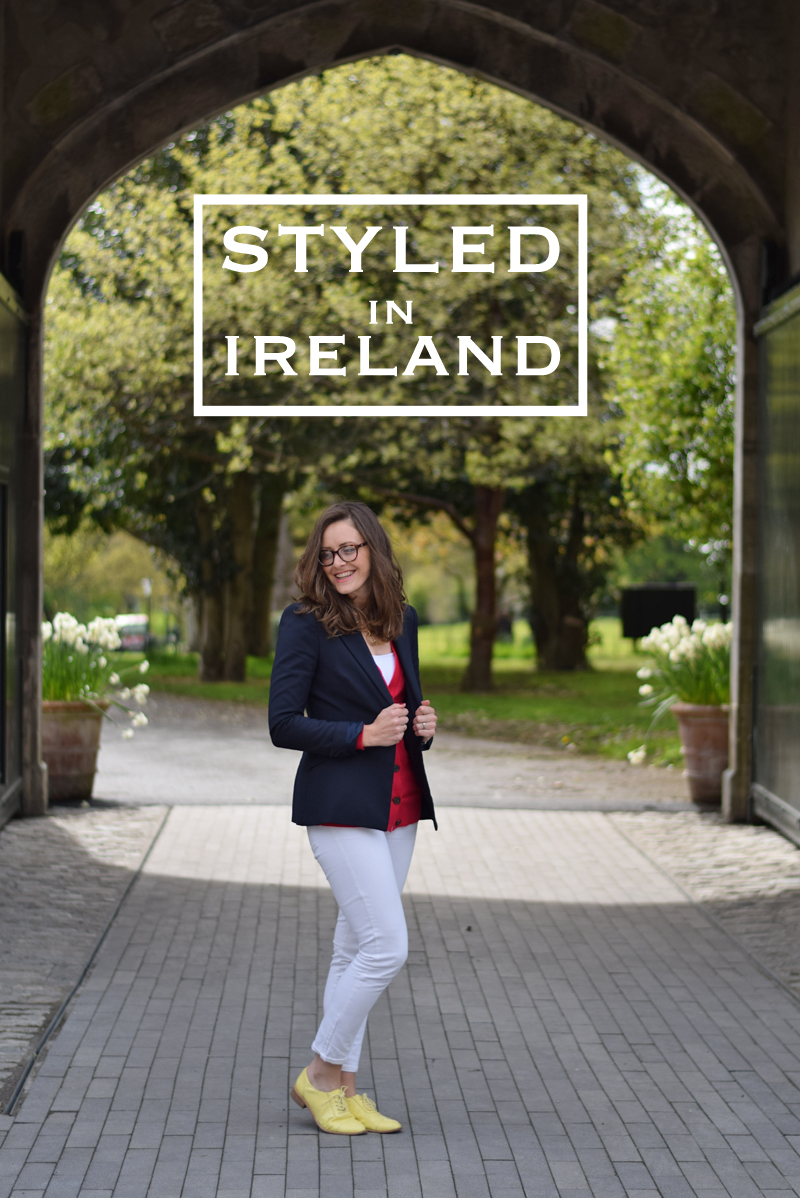 Welcome to another Styled in Ireland post, where I talk about what to wear in this wacky climate and where you can explore once you're dressed for the elements! Spring is an especially tricky season in Ireland. A few weeks ago, we had a heat wave (an Irish heat wave is mid or high 60's, even in the dead of summer)! Meanwhile, today it's so chilly and windy that I have the heat on in the house as I write this. In May! Springtime in Dublin usually means a whole range of temperatures and precipitation. And it's always chillier than you think it should be.
After six years of springtime in Dublin, I think I finally have it figured out. I decided to test that theory on a visit to Phoenix Park, where we wandered the walled garden and had lunch in the cafe at Farmleigh. Here's what works for me in the Dublin spring!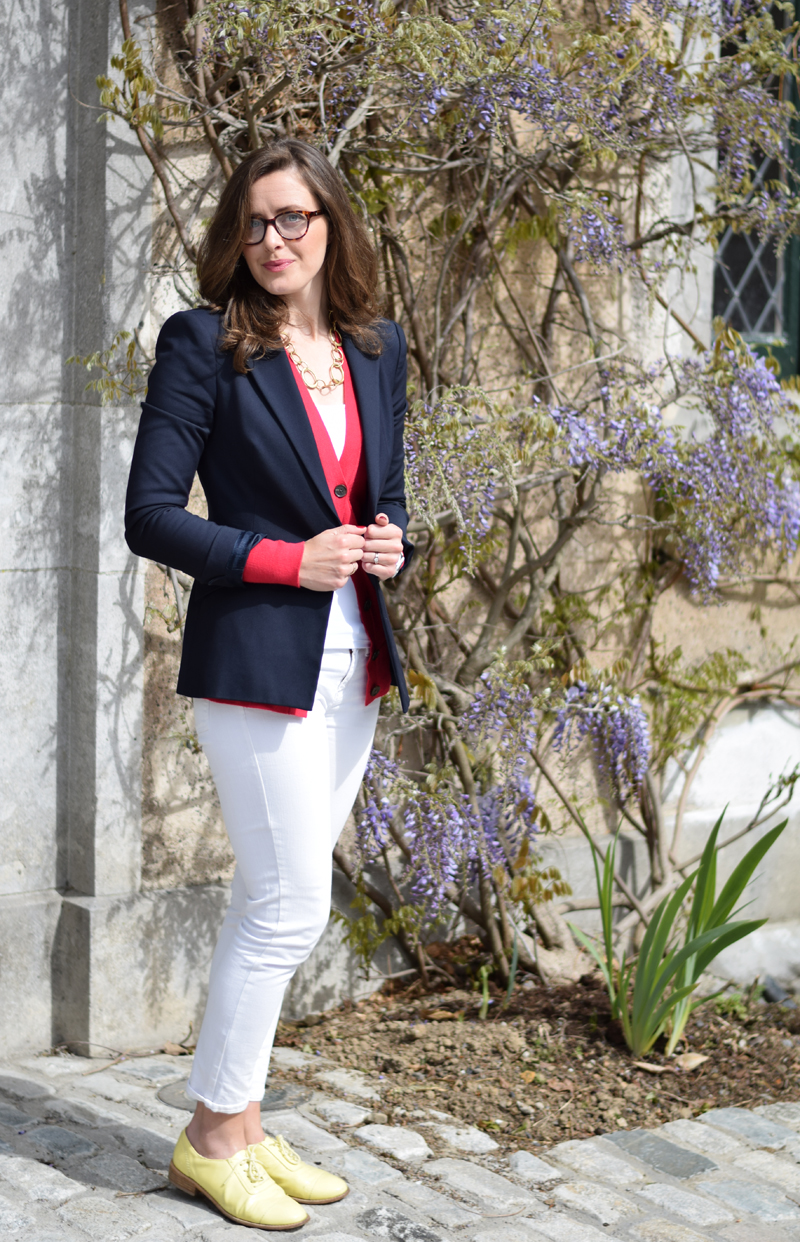 It really boils down to three tricks for springtime in Dublin. First, bare ankles. It's trendy and it makes me less depressed than wearing boots until June. Second, cheery colors. By April, I've had it up to here with dark colors and I'm ready for white and bright! Finally, layers and a light scarf. I have a running combination of a tee, a light button-up sweater, and a blazer. Lately, it's been the perfect number of layers. Just so long as it doesn't rain! But we all know I've got an umbrella hidden in that tote – this isn't my first rodeo!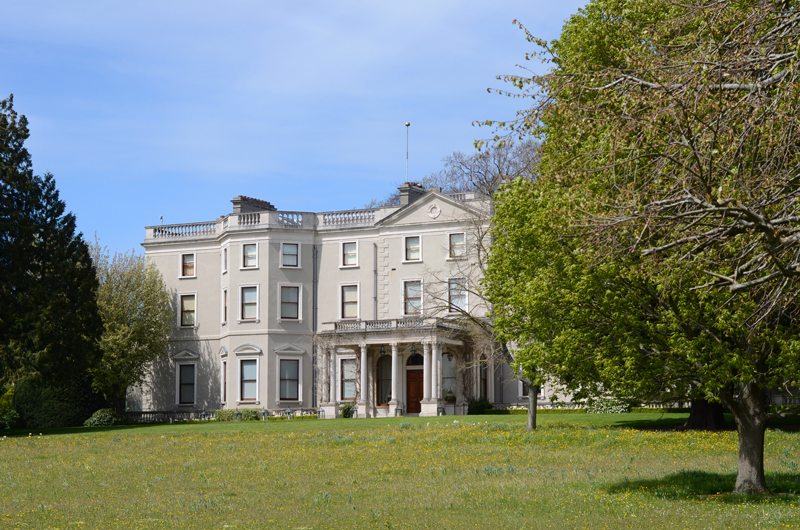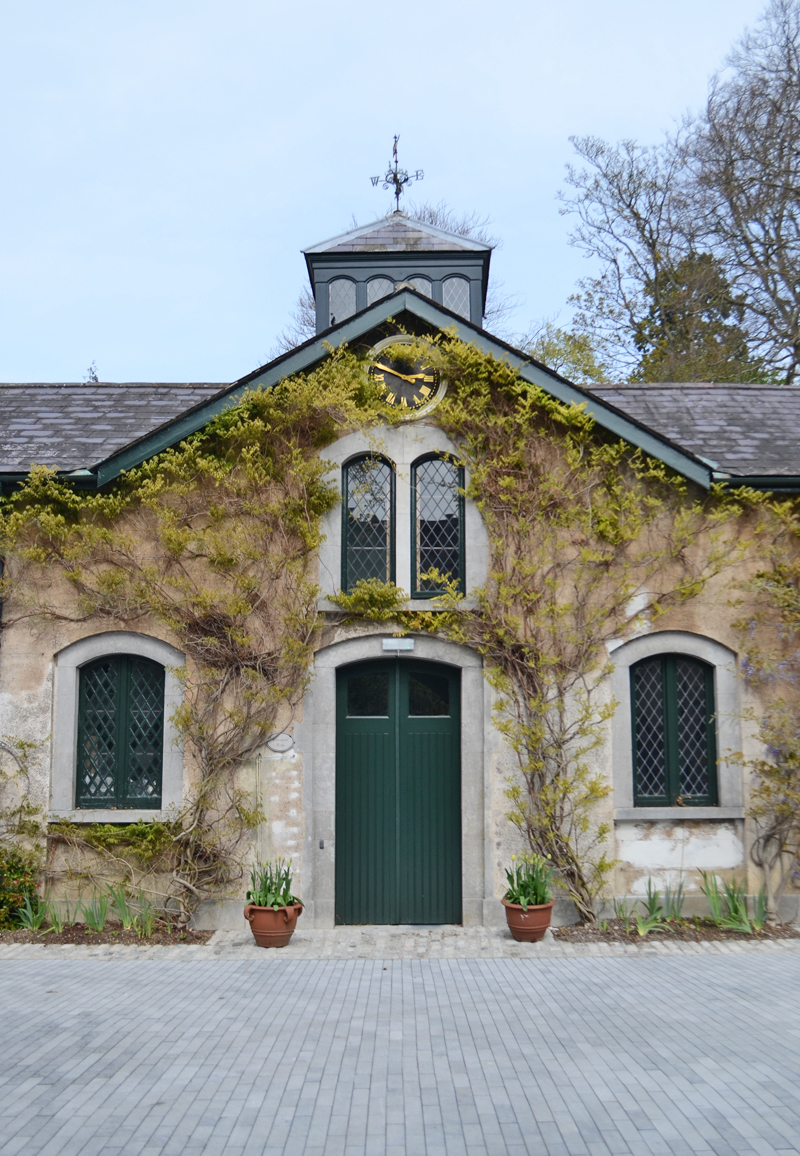 Let's talk for a minute about Dublin's Phoenix Park. It's absolutely giant. So big that it's one of the largest European city parks! It even has its own herd of wild deer! My friend Naomi and I decided to spend the morning in just a sliver of Phoenix Park, at Farmleigh, with her daughter Elsie and my niece Éabha.
Farmleigh is a big 18th-century estate within the park that used to be own by the Guinness Family. Now it's Ireland's official state guest house, but the grounds are open to the public. In fact, you can take free tours of the house itself, but we had two small people with us who were in a much more outdoor mood that day. Farmleigh's grounds consist of 72 acres of farmland, giant trees, a walled garden that's also free and open to the public (sometimes you have to pay admission for walled gardens), a boating pond, rare Kerry cattle, a handful of horses and donkeys, and a cafe.
Parking is ample and free, and there are farmer's markets held throughout the spring and summer on Sundays. You can take tours of the big house (which I will be back for soon!) every hour from 10:15 am to 4:15pm, but they're limited to 25 people each on a first come first served basis.
There's so much to do and explore!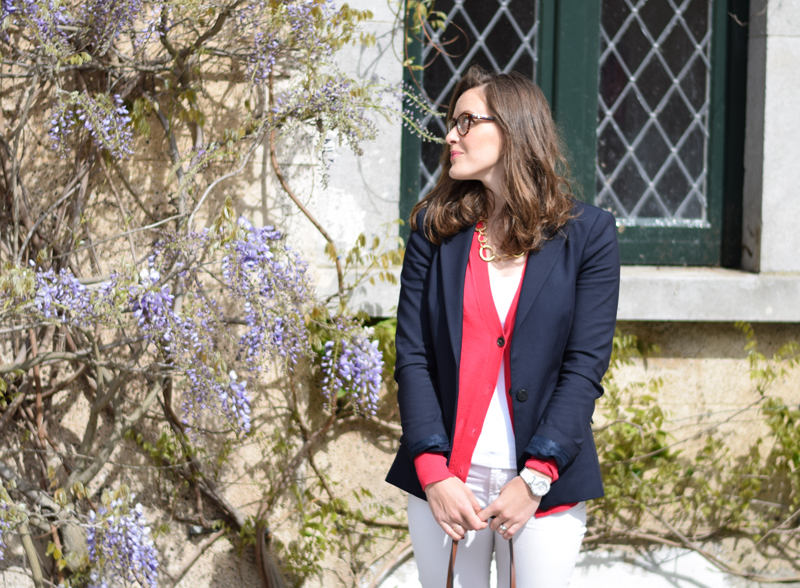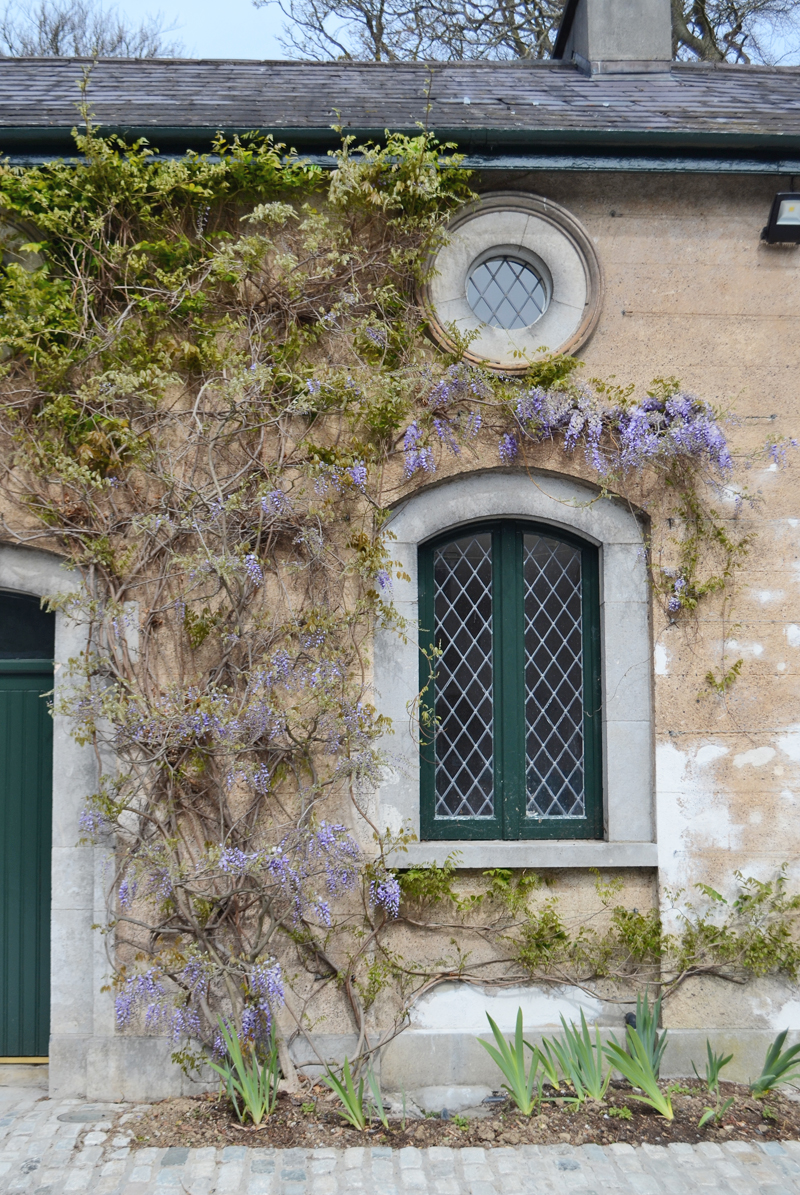 We started in the courtyard, which is my favorite little area at Farmleigh. The wisteria was just starting to bloom and there were big pots of narcissus giving off a divine scent.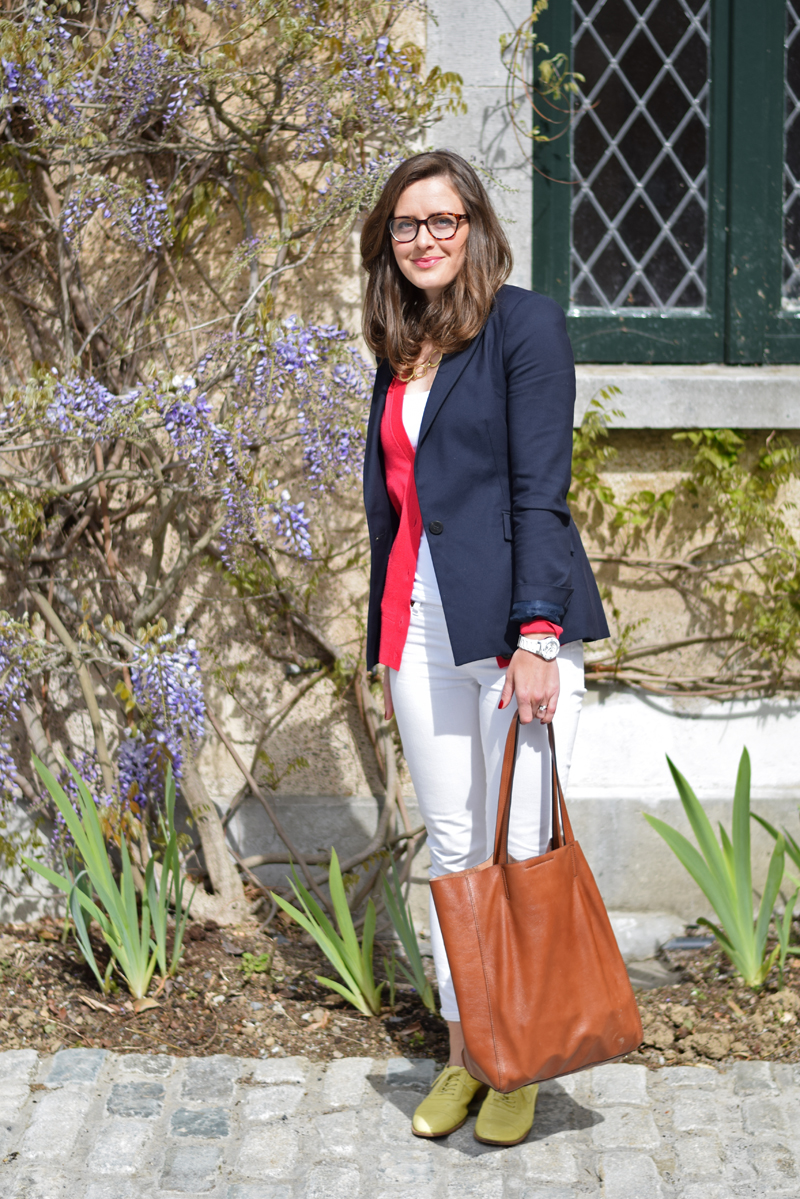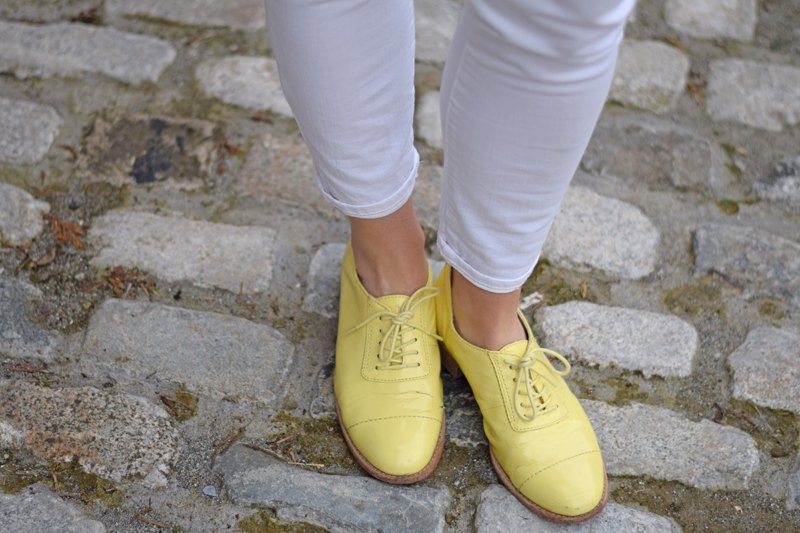 I love these brogues for light walking – they have a little heel but they're still really comfortable on cobblestones. I found them at Gap in Maine last summer on clearance for $4! I suppose neon yellow brogues aren't everyone's cup of tea! I try to pair them with white which seems to tone them down just a little.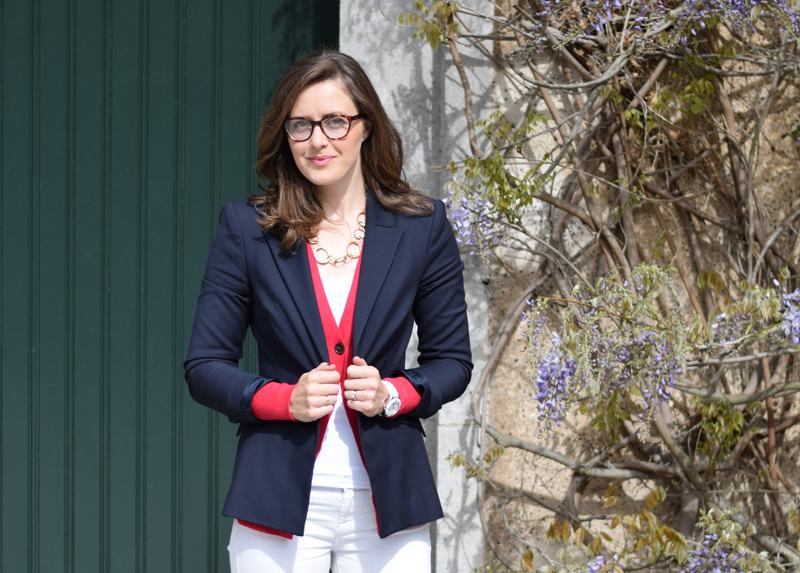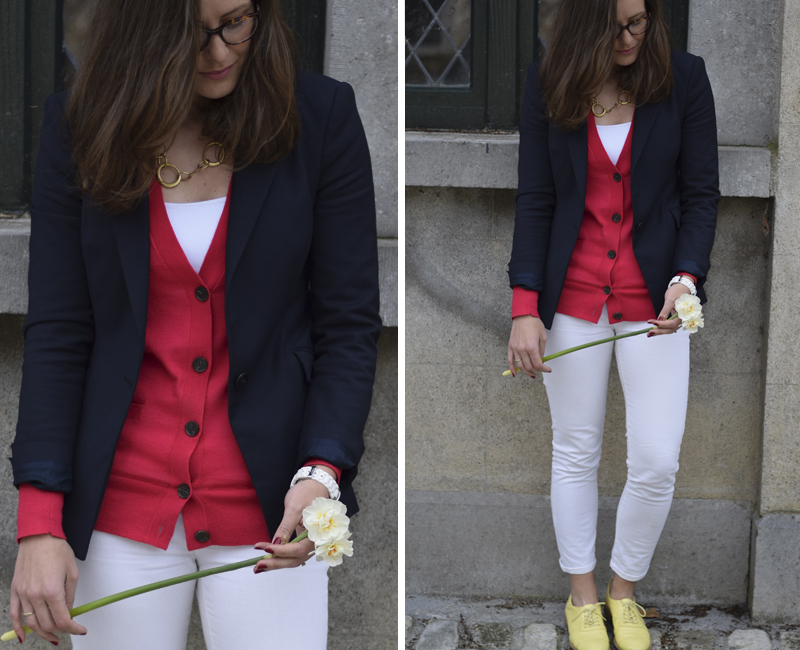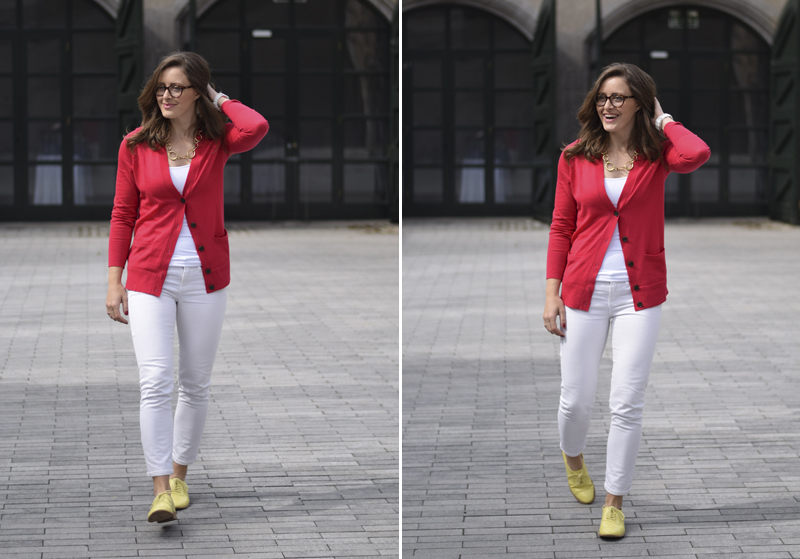 Then we ventured over to the walled garden on the other side of the big estate house. I love the intricate wrought iron gates.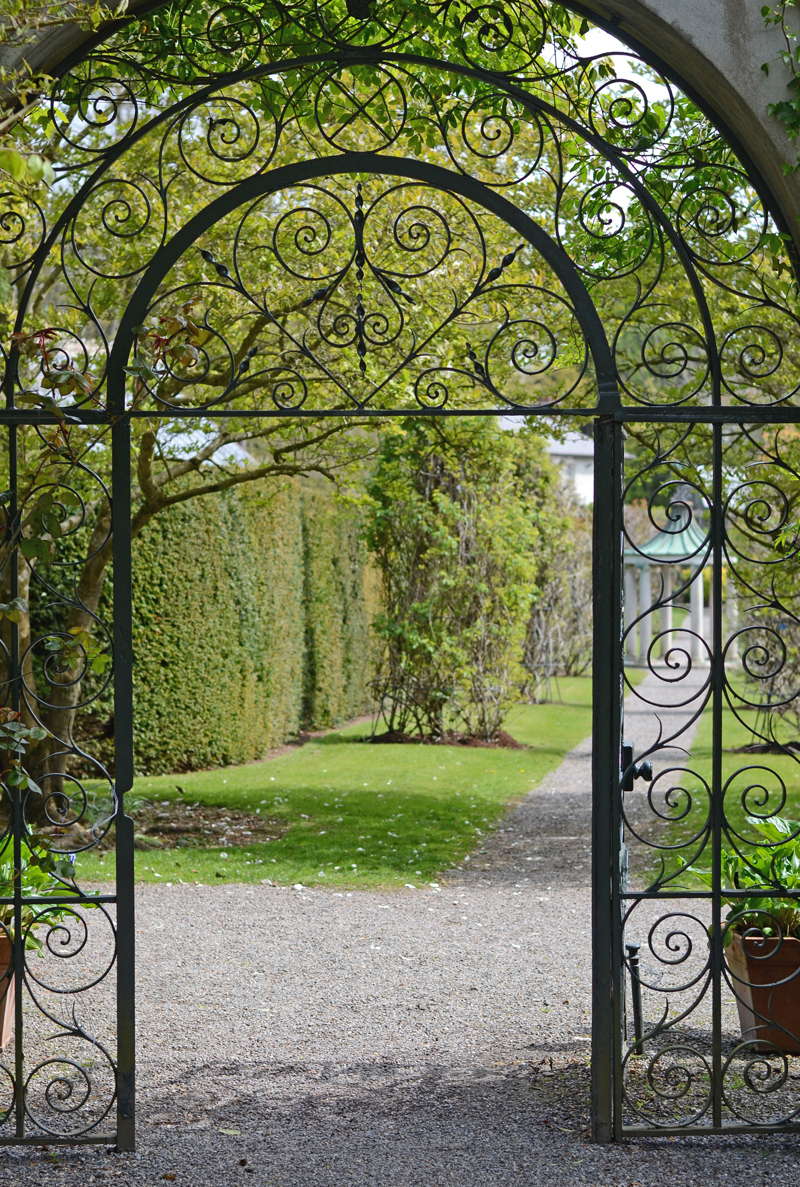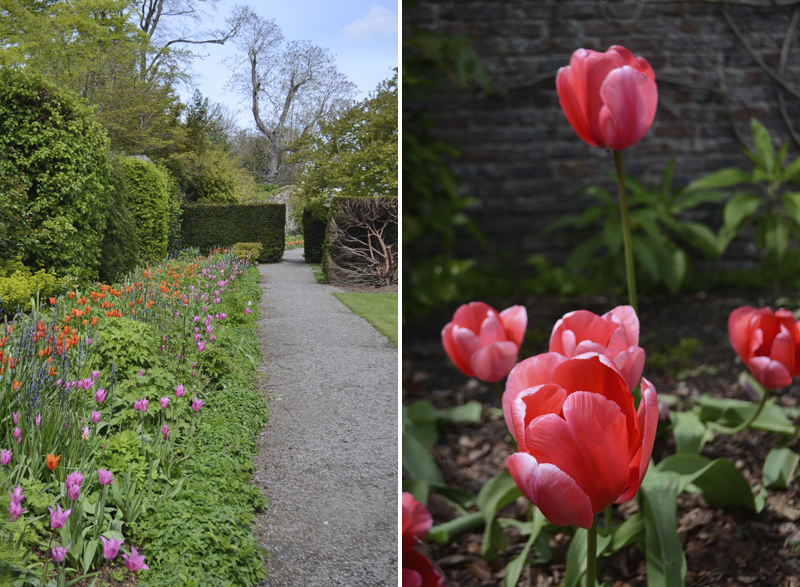 The tulips were absolutely enormous and all in full bloom. They matched my pink button-down sweater perfectly. I almost always loop a light scarf through the handles of my tote bag, just in case the breeze picks up and I need a little extra warmth. This watercolor scarf was a gift from my sister when we went to Italy a few years ago and it's the epitome of spring.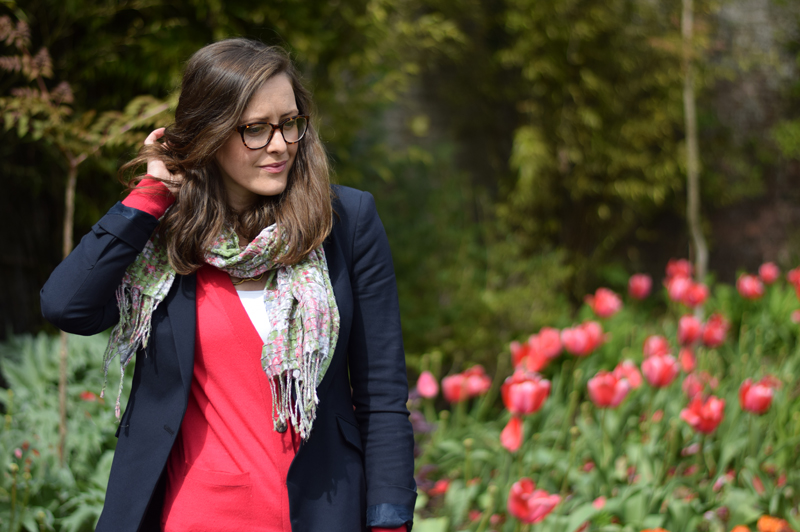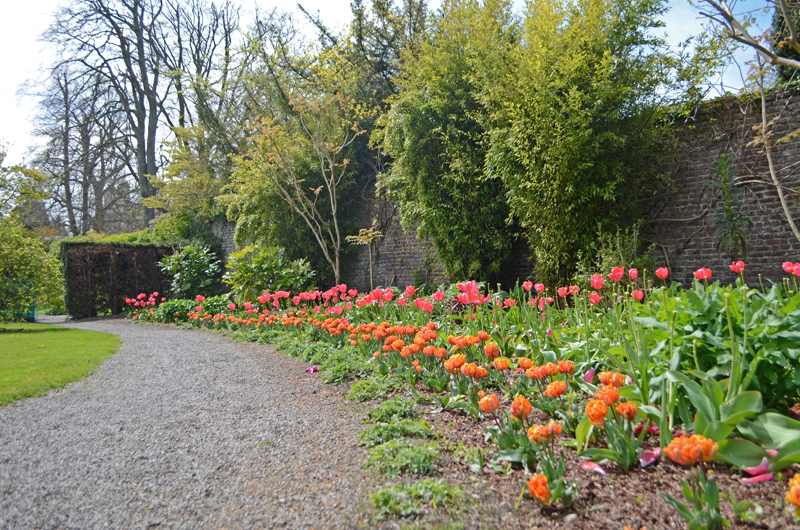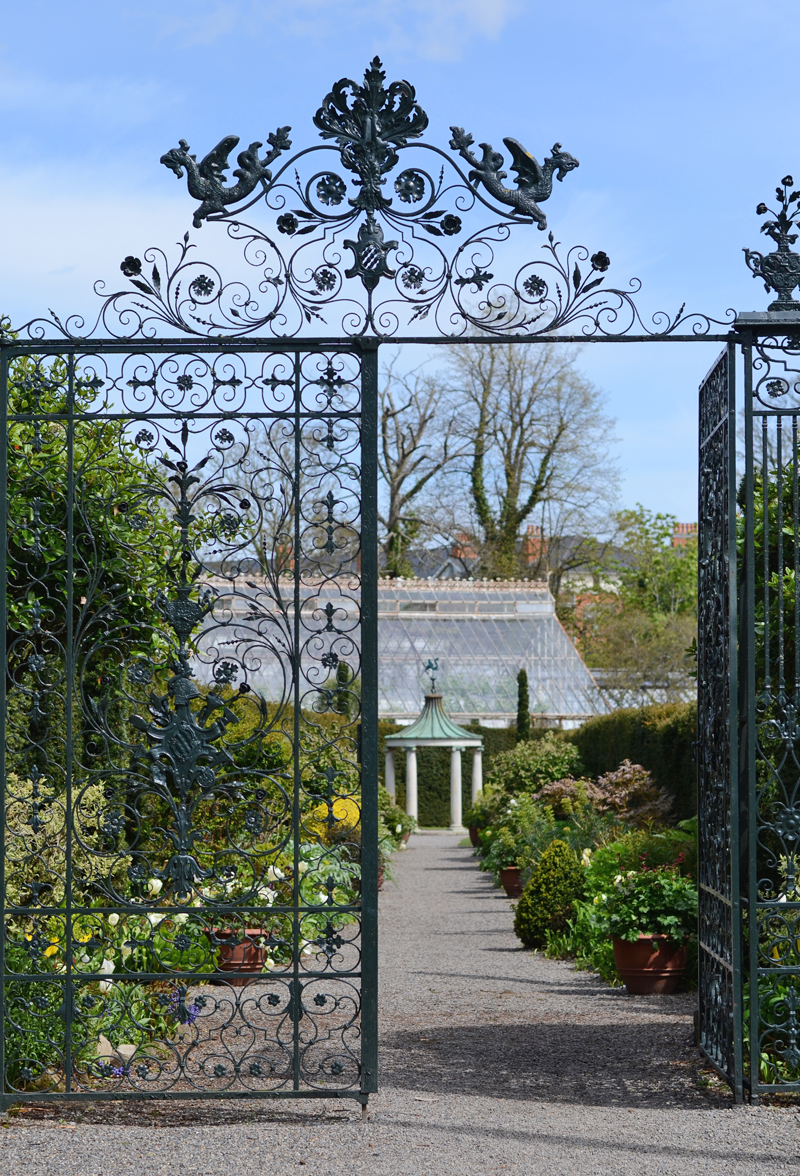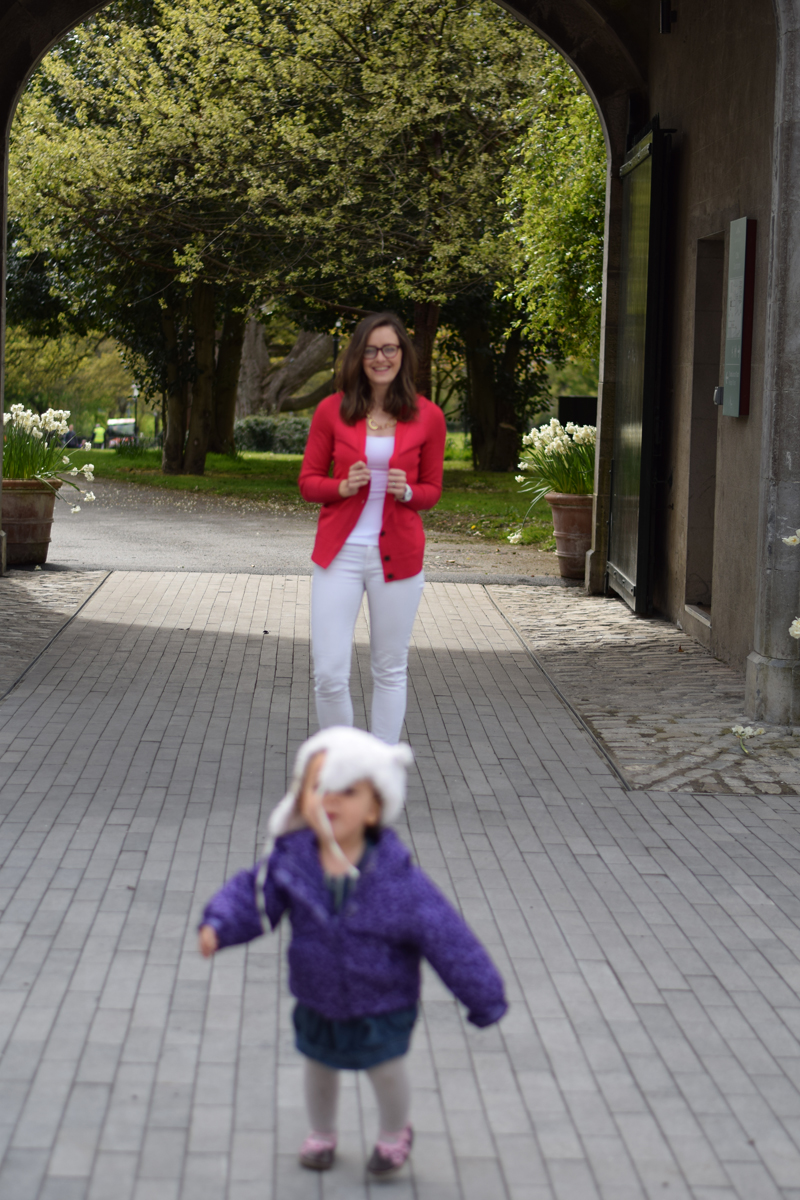 This cutie made an appearance every once in a while! Ha!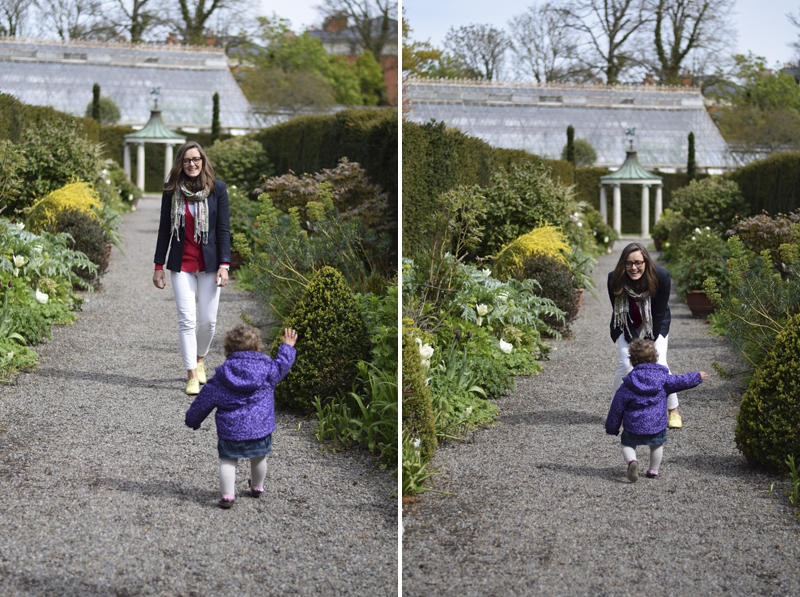 The walled garden was the perfect spot for our little buddies to run wild. It's contained and there are very few steps, so the little ones could run free while my friend Naomi snapped a few photos (thanks, Nomes!). I'm so glad she captured a few Éabha photobombs, too!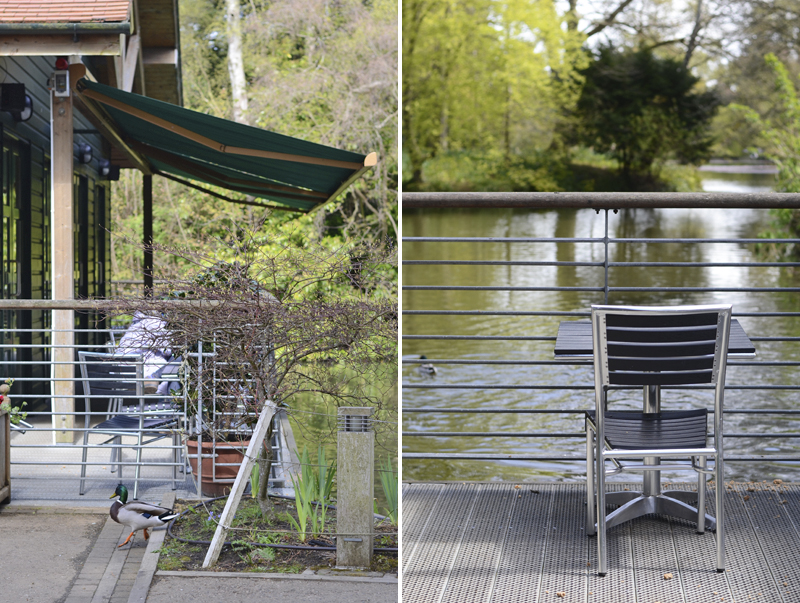 Photos taken, we stopped for lunch at the Farmleigh cafe (I think they call it the Boathouse Restaurant) just on the edge of the boating pond. If it had been a tad warmer, we would have sat outside on the deck overlooking the water. We had two slightly rambunctious and loud 1.5 year olds with us, but the staff couldn't have been more accommodating and genuinely welcoming. We ordered baked potatoes with carmelized onions and goat cheese. Delish!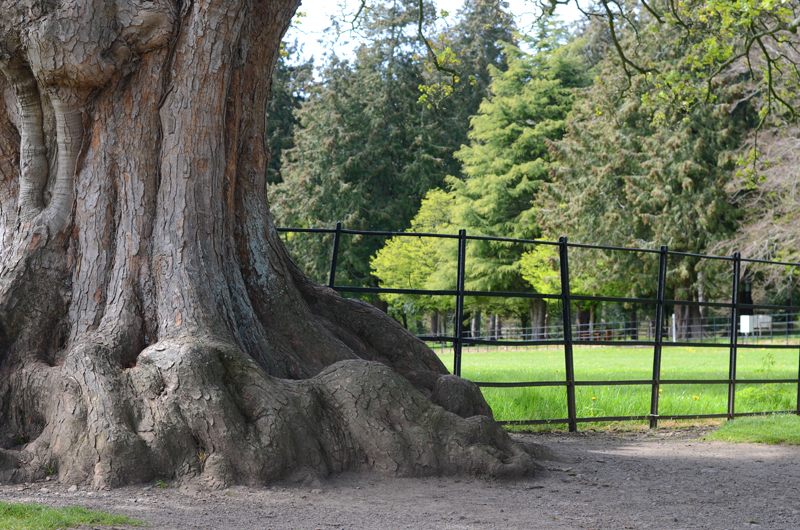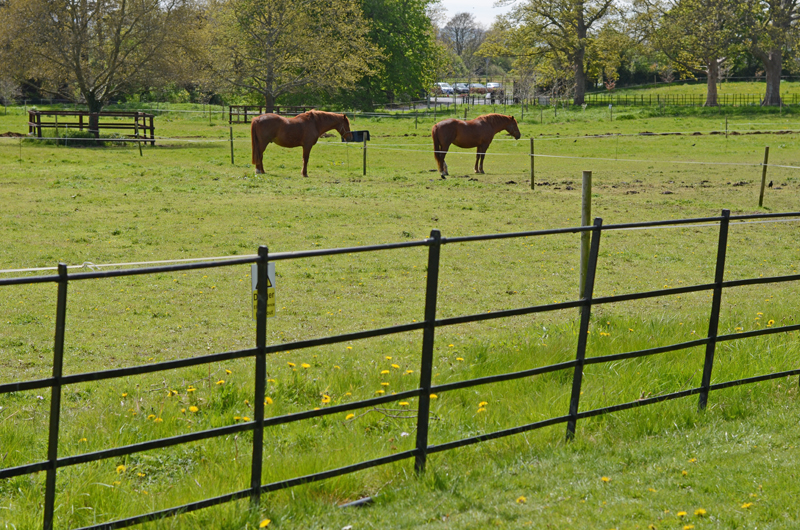 After lunch, we strolled past the horses and headed home. It was one of the nicest mornings!
Farmleigh / Castleknock, Dublin 15, Ireland
See lots more past Styled in Ireland posts here!
Brogues: Gap (similar) / Jeans: Loft (similar) / Tank: Zara / Sweater: Loft / Blazer: Zara / Necklace: Banana Republic / Glasses: Specsavers / Scarf: Gift from my sister (Thanks, Cal!) / Photography: Naomi Phillips