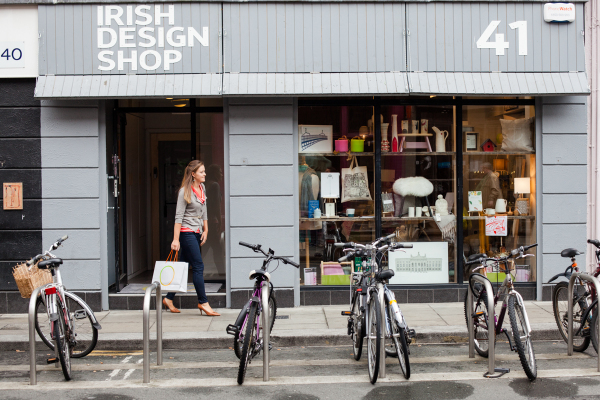 Last week, I got a peek at a new video that Visit Dublin has put together to showcase Dublin. I had just returned from Maine, where, per usual, I spent a lot of time comparing where I grew up with where I live now. Fresh off all that ruminating over country versus city, American versus Irish, rural versus urban, should we move back tomorrow versus should we live in Ireland forever, I was energised by this little video of my adopted city and the inner argument that is always brought on by a trip home was put to rest for the moment.
The video highlights lots of the wonderful little spots I love to show visitors when I'm giving tours, spots that might go undiscovered by most tourists who read typical guidebooks. When Visit Dublin asked if I might want to write a little something to go along with the video, it was an easy and fast yes. That's my Dublin they're showing in that video! That's the city I've fallen in love with and that I can't shut up about! And that's the city you should seek out if you're planning a visit.
When I moved here a little over six years ago, the options for guidebooks about Dublin were pretty thin. They were, by and large, stodgy and dull, recommending only the most stereotypical and tourist-trapped sights. But as the city has ballooned with new shops and restaurants, galleries and festivals, the people who love the city have begun to change how the rest of the world views this little corner of the earth. And thank goodness, because Dublin is really an especially delightful place.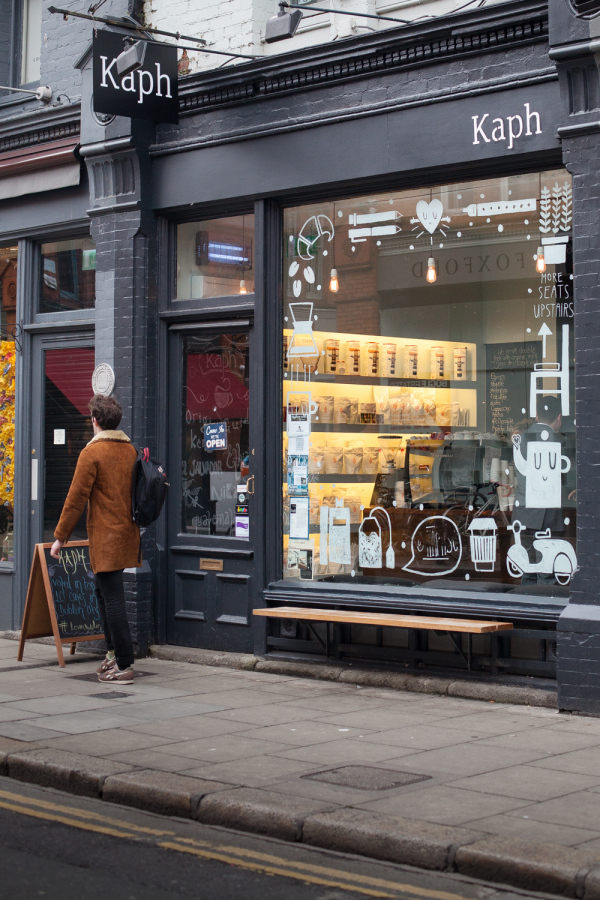 Last week, I crisscrossed the city streets on a Dublin Bike, smiling to myself (well, except the one day I got caught in the rain, no smiles for me that day!) at the swans I get to watch along the canal, the ladies selling fruit and flowers on the sidewalks, the sunsets over the River Liffey. More than once, I found myself craning my neck to get a better look at a shop that had just opened or that I had never noticed before. I'd stop at red lights, flanked on either side by more cyclists, and we'd share a raised eyebrow at the cheeky manoeuvres drivers were trying to finagle in traffic.
By the end of the week, I'd put quite a few miles on those Dublin Bikes and on my boots walking along the cobblestones. I found myself a little weary of the city traffic and chattering crowds. Quick solution on a Saturday afternoon? My usual running route along the seaside bike path up to Howth fishing village, watching the seagulls drop mussels on the rocks to crack them open for lunch, and sucking in the fresh air. As the sun dropped lower, the street lights warmed up and I could see all the city lights across the water.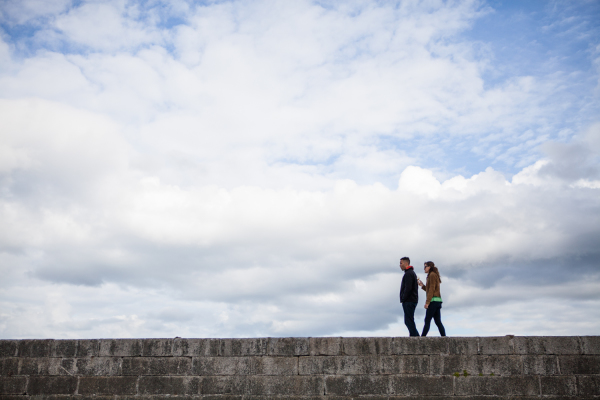 For the last six years, whenever I return to Maine for a visit, at least one person asks me something along the lines of so, you must love it there, right? Well, yeah, I do really love it. Sometimes I think not loving it might be a little easier, because I wouldn't be so torn between two homes I love so much, but the truth is Dublin is just a super city. It's a manageable size so I never feel overwhelmed but I'm always discovering new spots, and within minutes of downtown you can be looking out at the Irish Sea or heading out to hike in the hills. Dublin is buzzy city streets flanked by mountains and salty ocean, it's big and yet small, it's a city that feels like one big town.
All that to say I've resumed my usual Dublin cheerleader status after that brief New England vacation. If you're planning a visit or just want to do a little armchair traveling, here are a few resources to check out.
Delightful Dublin / Visit Dublin / Totally Dublin / Dublin Town
A selection of photos taken by Julie Matkin for Delightful Dublin – a beautiful and useful guide to my adopted city.