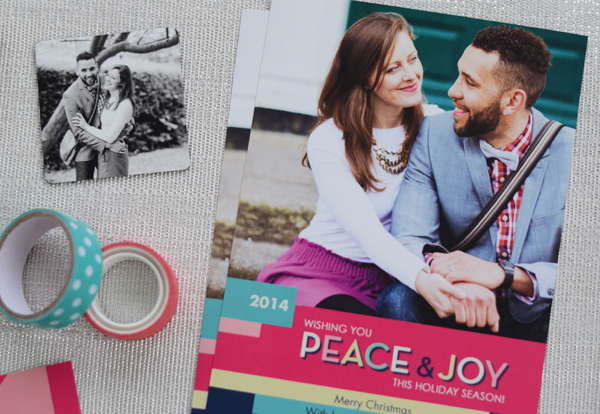 Happy Friday, friends! I thought I'd show you our Christmas cards this year and how I DIY jazzed them up with some cute magnets from PicPack! And then I thought I'd do a little giveaway of a pack of magnets from PicPack since I think they're fab. How's that for a Friday plan?
First, a peek at our Christmas cards this year! When I was home in Maine over Thanksgiving, I read in the Design*Sponge weekly newsletter that Staples was having a Black Friday deal where if you bought any single thing in the store you could get a coupon for 25 free Christmas cards. So I stopped in for ten seconds and one very inexpensive pack of tissues and got my coupon. It's the one and only Black Friday purchase I've ever made and I'm thrilled with how the cards turned out! They're along the lines of all my other minty holiday decor this year, and they're VERY cheerful.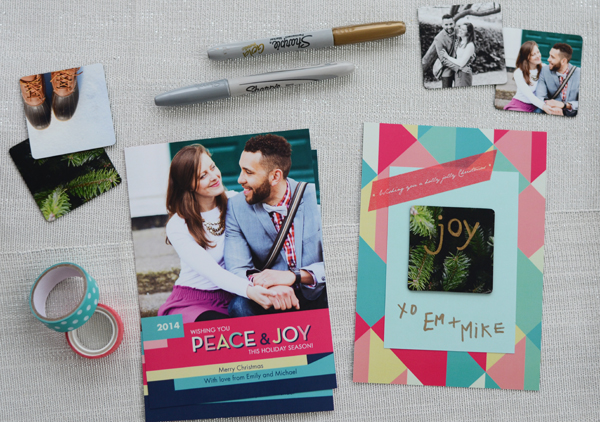 I used one of the photos Ashley took of us, sitting on the steps of one of Dublin's iconic Georgian buildings, right in front of the most perfectly turquoise green door. The colors worked perfectly with the geometric photo template. That's the back of the card on the right in the photo above. Well, minus the bits in the middle. That's the DIY jazzed up part I'm going to show you!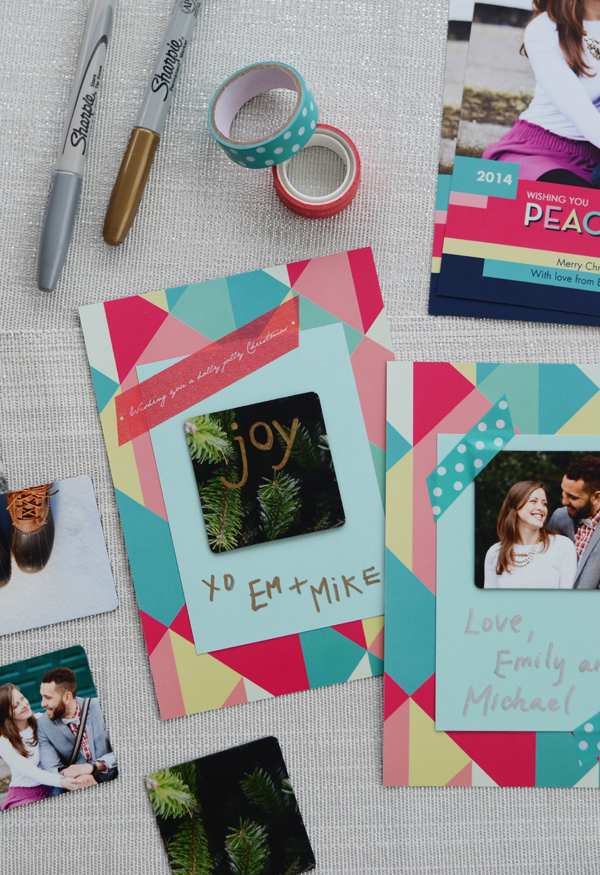 So once I had the cards all printed (you can pick them up 24 hours after you order them! Score one for Staples!), I ordered magnets from PicPack. I've used PicPack to print Instagram photos before and loved the quality of their magnets – the colors come out great and the magnets are really strong. This time, I used higher resolution photos instead of Instagram photos and they're even lovelier! I ordered a selection of Christmassy ones, like pine boughs and Bean boots, as well as a few more of Ashley's photos of us.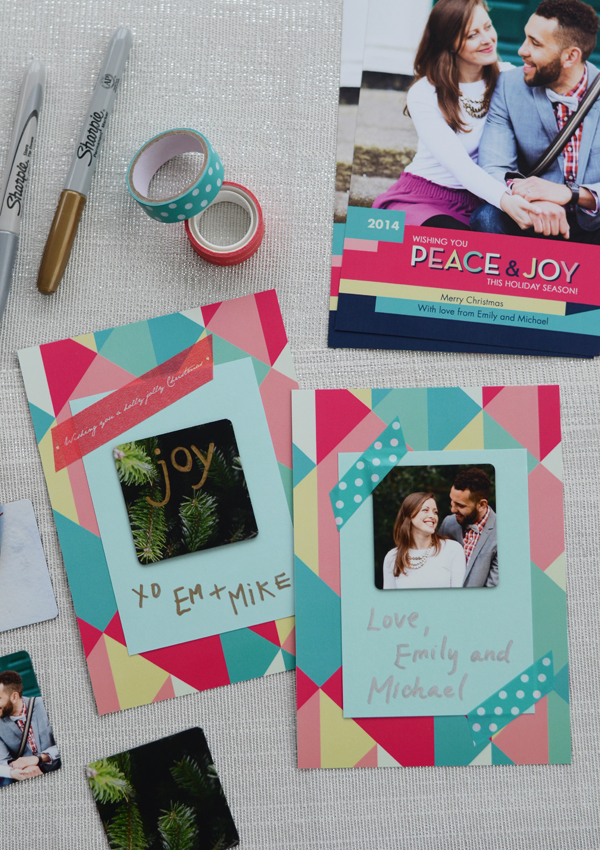 The magnets arrived just a few days later and I started jazzing up those Christmas cards. The only complaint I have with the geometric back of the Christmas card is that it make it a little hard to write the actual Christmas greeting. So I used blank minty green cards I had left over from our save the dates about seven years ago! I tell you, it pays to hoard stationery supplies! I took out some washi tape and used that to affix the blank cards to the Christmas cards and stuck the magnets on top using regular Scotch tape. Metallic Sharpies are my go-to for all things wrapping, they make anything look a little more fancy!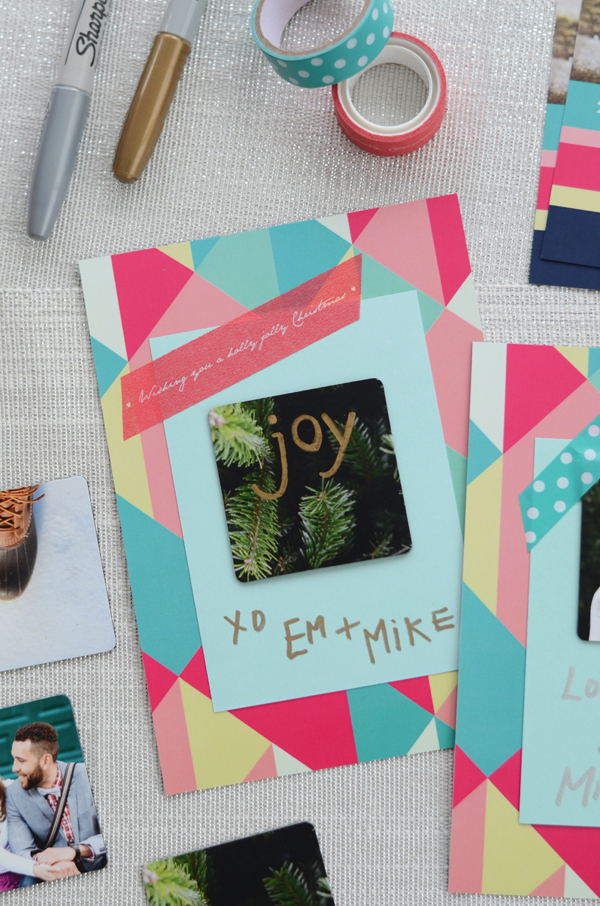 On a few magnets, like the pine branch ones, I used the metallic markers to write on them, so they'll be a little something our friends and family can put on their fridge and add a little holiday cheer. You could get really clever and write in speech bubbles over kids' photos as well.
And now the fun part! I'm giving away a free pack of 12 magnets from PicPack to one lucky reader. To enter, head over to Facebook and like and share this post! I'll choose a winner on Tuesday at noon (Irish time) so you can have your magnets by Christmas!
If you don't win, you can still order your PicPack magnets today and have them in a week! They have free shipping worldwide, which always makes me particularly happy since Ireland hardly ever gets that!
Good luck and have a happy weekend!