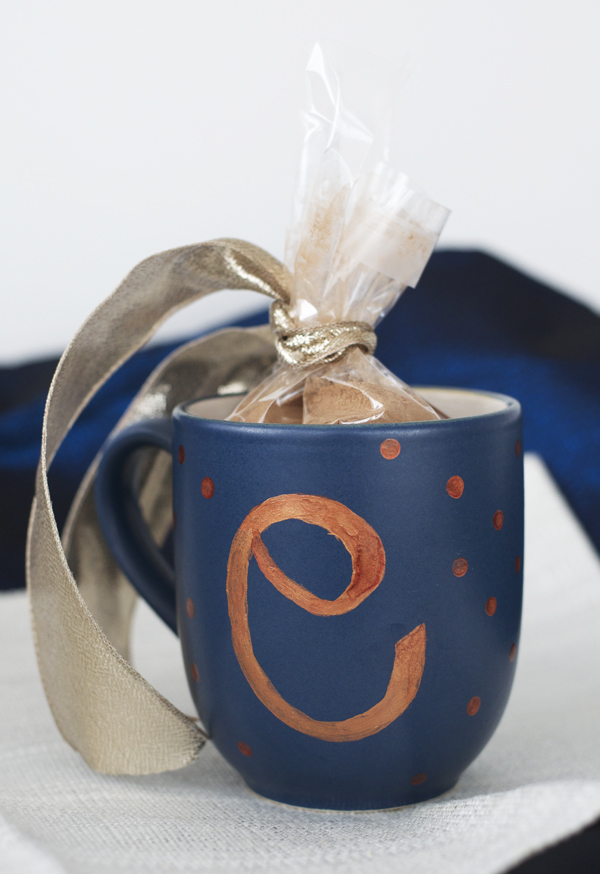 It's finally gotten chilly here in Dublin. It took forever for winter to get here, thankfully, and now that it's here I'm trying to remind myself that winter in Dublin means two things. Candle season (cosiness!) and hot chocolate season.
I'm plotting a round-up of my favorite spots for hot chocolate in Dublin in the coming weeks (must do a little more research – yum yum!) but in the meantime, I'm sharing this sweet little customized cocoa mug DIY over on Wedding Party today. I love the copper and navy – it's wintry without screaming Christmas. Not that screaming Christmas is a bad thing, per se, but there's a time and a place and that time has not quite come yet, despite the displays already set up in most shops here!
You can see the full DIY (very simple, very inexpensive) over on Wedding Party today.