At the moment our magnet boards in the kitchen have more magnets than things to hold up, but after living without a magnetic fridge for four years, magnets feel like a novelty so I've been hoarding them. And these are probably the cutest DIY magnets I've made yet. They take all of ten seconds to complete, and you only need two supplies and two tools!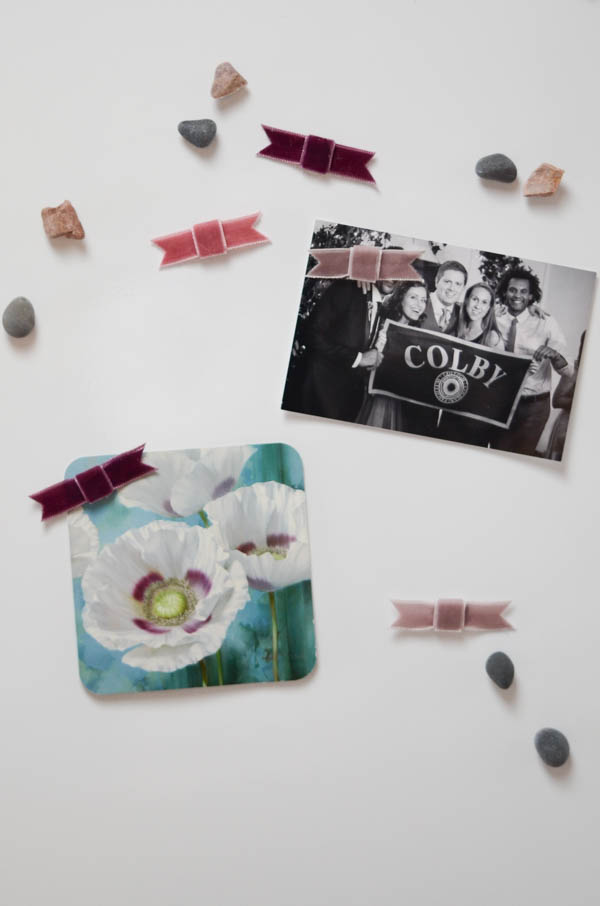 Here's how to make your own. You'll need:
magnets or magnet tape
velvet ribbon
scissors
hot glue gun
Start by cutting your velvet ribbon into sections. You'll need a one-inch strip and a two-inch strip for each ribbon. Then use sharp scissors to cut out a little triangle section on each side of the two-inch piece.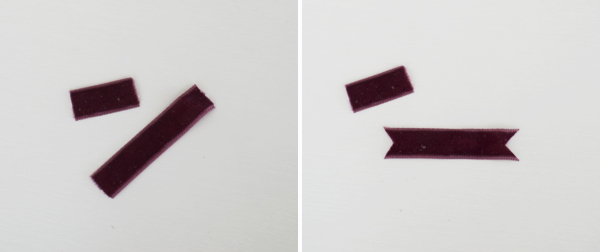 Add a dot of hot glue on the back of the longer piece, then wrap the short piece around so it meets in the back.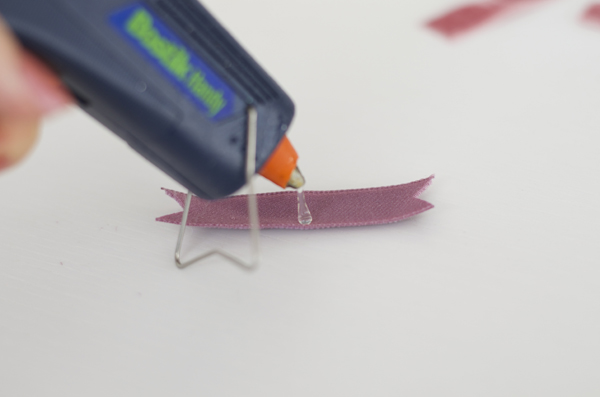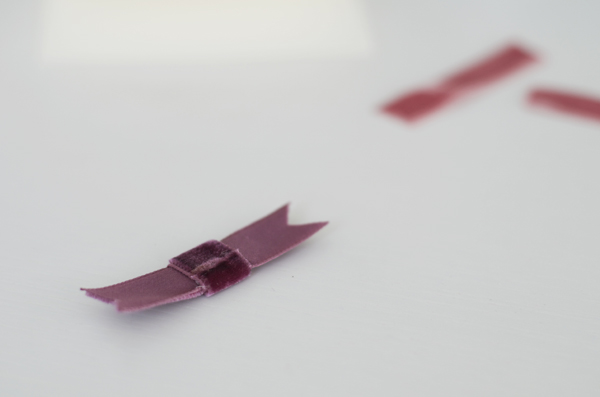 Then simply attach your magnets with a little more hot glue, and you have DIY magnet ribbons!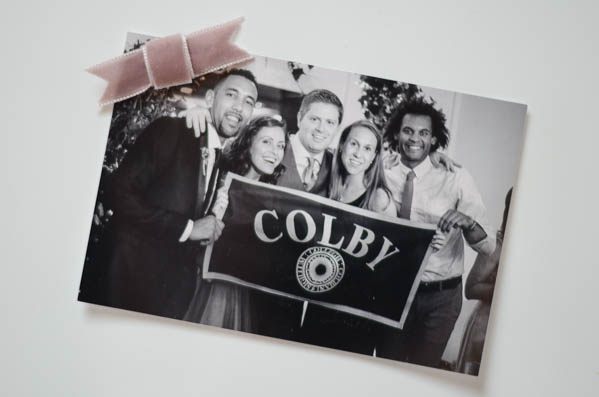 Aren't they sweet? (And a little Colby College pride from a wedding last summer. Miss those friends of ours so much!)
Am I the only one cluttering up spaces with magnets?