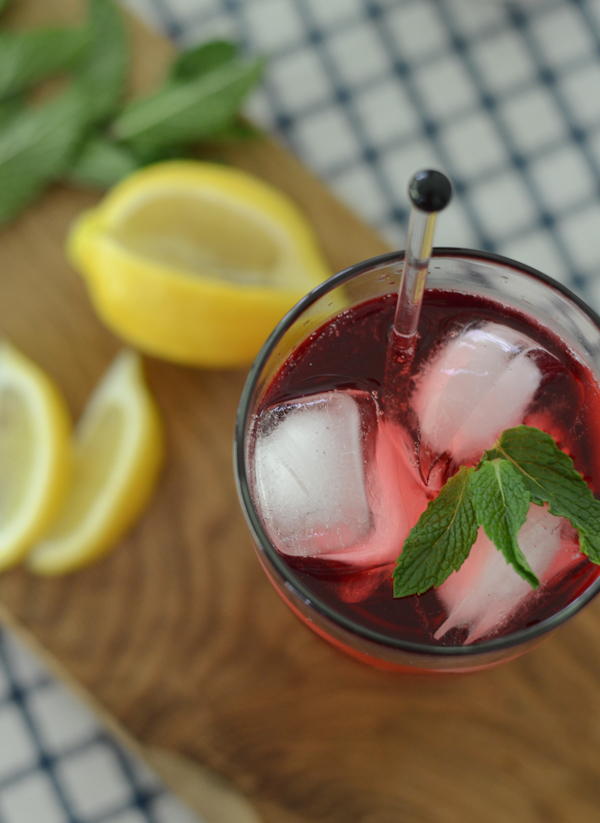 I have to admit that each time Michael and I come to Maine in the summertime, we get overwhelmed by the heat and humidity. For all of Ireland's rain, it rarely gets warm enough for humidity to be uncomfortable, but in Maine when it hits 85 and the breeze dies down, we can barely cope in the first weeks we're here. We get so sweaty and sometimes a little grumpy, let's be honest!
The heat and humidity mean winding down with my usual glass of red wine doesn't sound that appealing, and since I'm having a hard time finding elderflower for my Elderflower Mint Lemonade, I've come up with a new go-to cool-down drink. It's a summer berry spritzer, delicious with vodka or rum, but equally refreshing without.
Here's how you make it:
Fill a tall glass with ice, then fill the glass half-full with cranberry juice. I use light cranberry juice to cut down on the sugar. Add the juice from half a lemon, and then fill the glass with diet tonic water. If you're planning to add vodka or rum, use a little less of everything so you have enough room in your glass and add a shot of your preferred spirit. Garnish with mint, or even muddle some in. I love mint with everything, so I always muddle mint in the glass before I get started.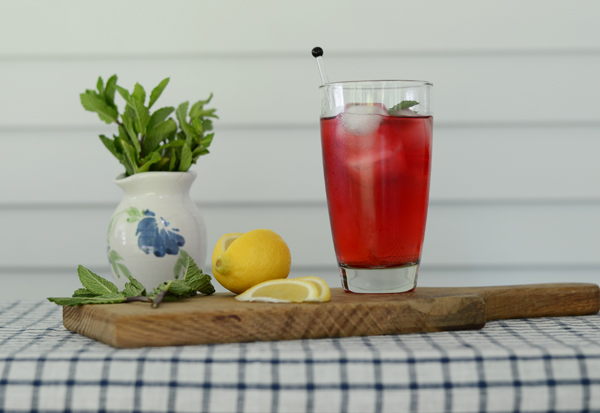 I've made one or two of these every day for the last week and they really are so refreshing. We're finally coping with the heat – of course, just in time to head home to much cooler Ireland in a week!
And here's a little fun summer news for readers in the EU. Yankee Candle UK has just launched their new Indian Summer candle range, and to celebrate, they're giving you a chance to win an Indian Summer Escape to Paradise £5000 bespoke holiday! To enter, visit the competition page on their website. 10 runners up will win four large candles from the new Indian Summer range plus £50 to spent on Yankee Candle's online website. The competition is open to all European Union residents and closes on September 16th.