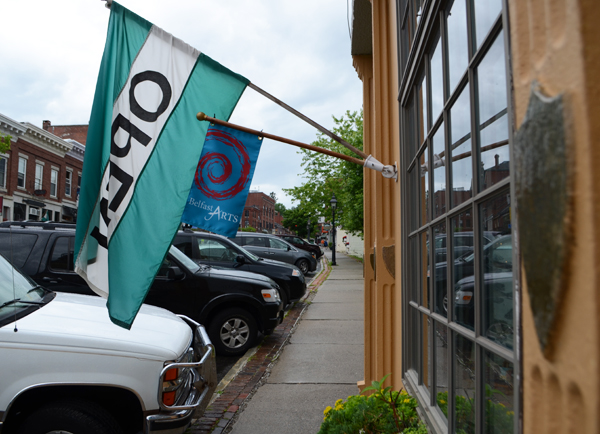 Only a few weeks ago, I wrote a post about the wonderful day I spent exploring Belfast, Ireland, so I thought it would be fun to show you another Belfast I've been exploring! Maine (and most states in America) has a lot of towns and cities named after other places around the world. In fact, in addition to Belfast, we have a Vienna (pronounced Vy-enna), a Paris, a Berlin, the list goes on of names we've stolen from our ancestors' home countries.
Belfast is one my favorite Maine coastal towns. It has lots of little shops and galleries to explore, right on a beautiful harbor, but not too mobbed with people. We went wandering on a kind of soggy warm day and discovered a few shops we'll be visiting every year from now on!
We saw a few incredible exhibits at the Northern Lights Fine Art Gallery, which showcases art from First Nation and Inuit artists. We loved the landscapes painted on aluminum that sparkled as you moved around them. And it doesn't hurt that the outside of the building has an awesome color combination.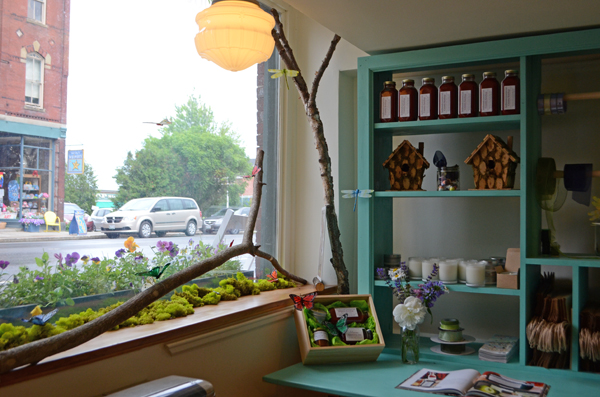 We picked up a jar of Blonde Salted Caramel from Northwoods Gourmet Girl and had it over ice cream for days afterward. It was delicious and the shop was adorable – lots of jams, chutneys and sauces made locally.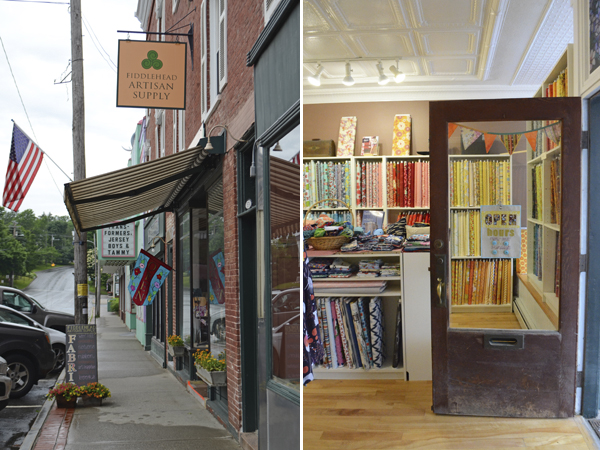 Fiddlehead Artisan Supply was my favorite new-to-me find – a giant selection of beautiful fabric and art supplies. I wish I knew how to sew! It would be my go-to if I knew how and lived in Maine.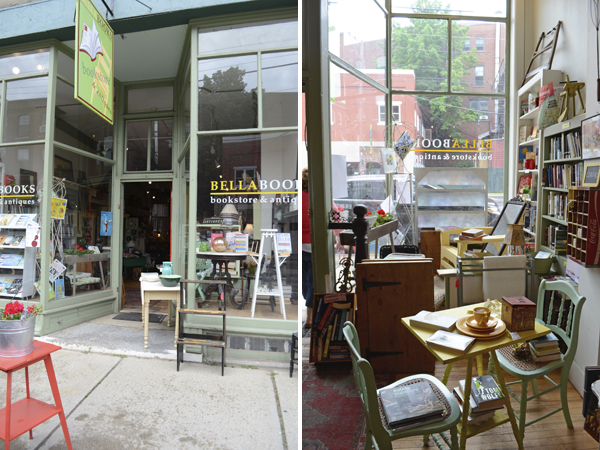 Books plus antiques at Bella Books was a super combination had me browsing for quite a while. They had such a nice selection of Maine authors and lots of lovely antiques.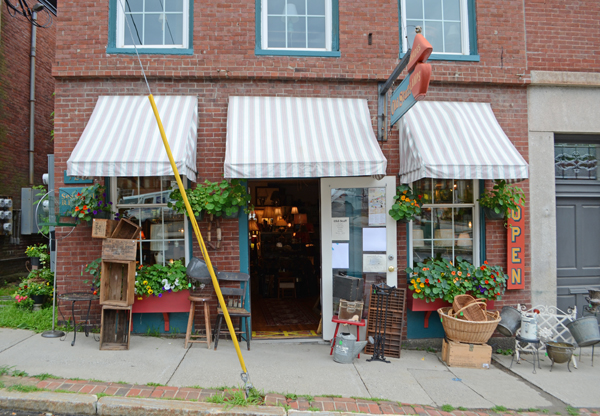 We always stop into Old Stuff Lamps and Shades, although we rarely look at their lamps and shades! I'm a bigger fan of their selection of other random antiques. They often have whole crates of antique cutlery and beautiful old Mason jars.
Since Michael wasn't with us, we didn't have to make our usual trip to Three Tides Brewery, but it's by far his favorite beer in the state. He swears by the oyster stout, just in case anyone is trying to convince their husband or boyfriend to tag along and these shops don't really appeal!