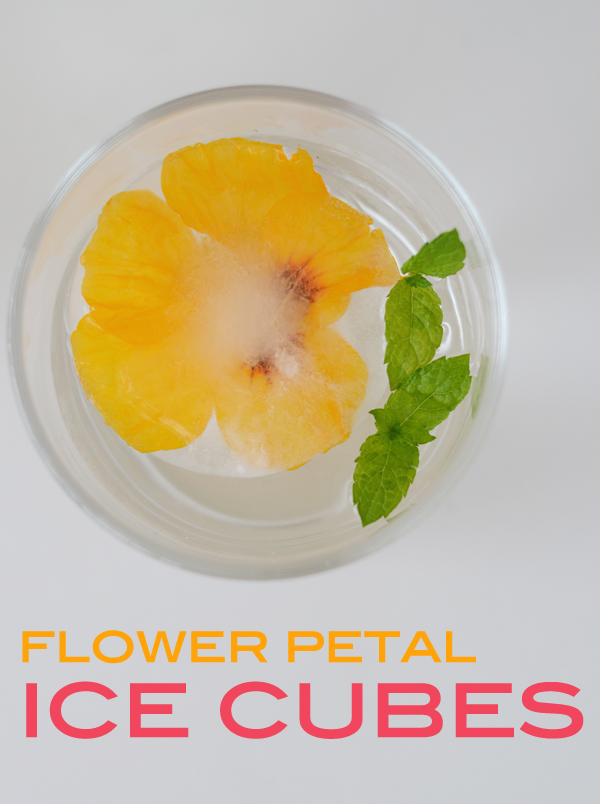 I love the idea of sprucing up water or cocktails with flower petal ice cubes. They add so much fun color that your drink is instantly more festive! My mother-in-law has billions of bright nasturtiums, and I knew they were edible, so I just needed to figure out how to make big ice cubes that would fit the whole flower. Enter: muffin tins! They're just the right size for a whole nasturtium bloom.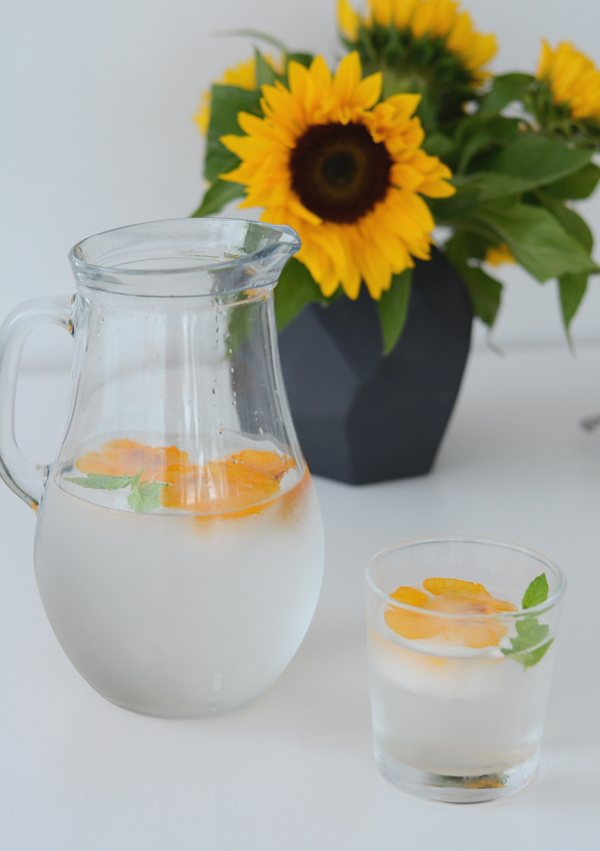 Here's what you'll need:
A muffin tin
Edible flowers, washed
Cold water
Make sure the flowers are edible and all the bugs and dirt are washed off. I used nasturtiums (my mom calls them nasties, which is way more fun to say!) and snipped off the little bumpy part at the back so they would lay flat in the muffin cups. Then I carefully poured water over each flower so they were just submerged. I put the whole muffin tin in the freezer and popped them out when they were good and frozen.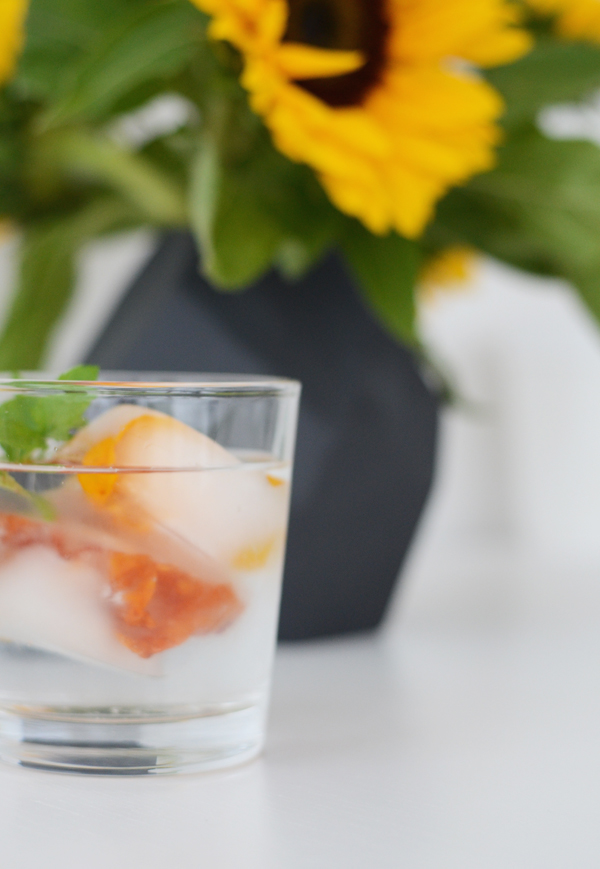 One quick tip – if you fill glasses with cold water the flower ice cubes won't melt as quickly. Or you could use them with either of these cold summer drinks!