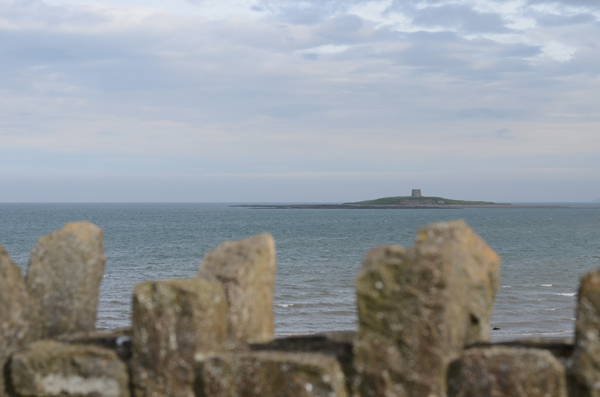 Last weekend, after all that talk about great day trips from Dublin, Michael and I hit the road for one of our own. We had great plans to head north to Carlingford, but we spent the whole day in the garden and didn't manage to get in the car until too late in the day. So we tried out a sixth road trip option: Skerries. Just a half hour north of the city, Skerries is a cute little harbor town with some nice seaside places to walk and delicious seafood. It was the perfect impromptu evening to celebrate the long weekend.
I quickly lost focus on having my photo taken. Because look what I saw!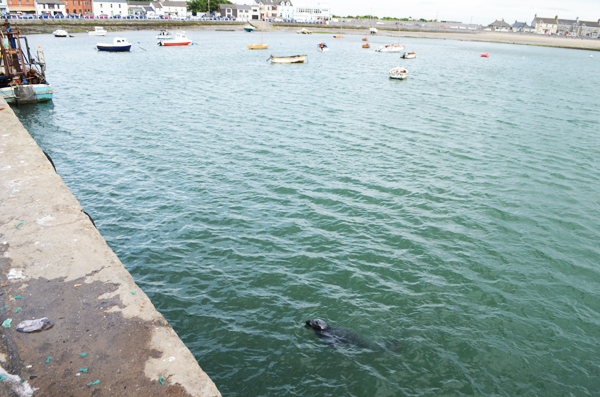 We ate dinner at Blue Bar, which was way more delicious than we had anticipated – and the place was buzzing! We ate at the bar, but there was an hour wait for tables. Popular joint in Skerries! The weather was a little too breezy to sit outside, but this would have been the view!