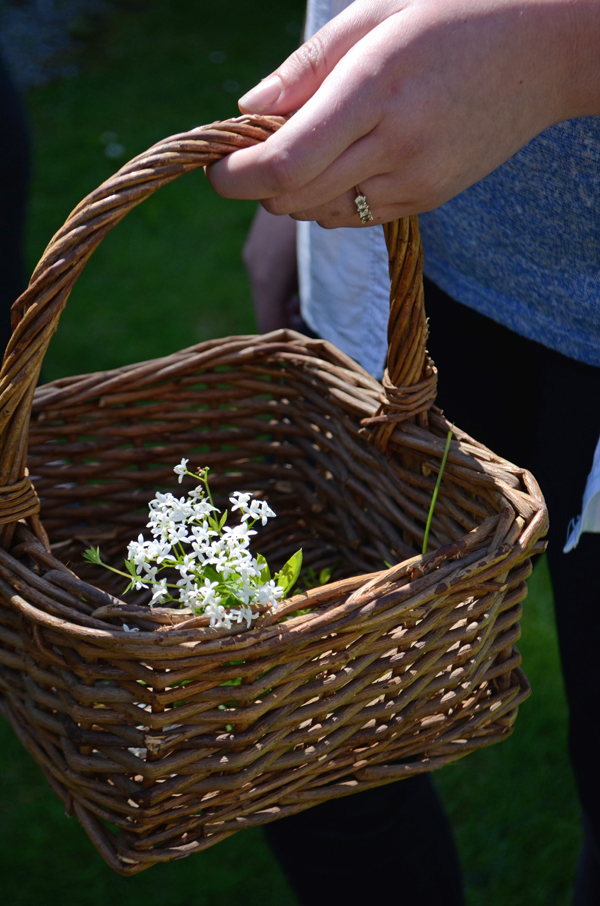 A few weeks ago, on a very sunshiney day, my friend Ajda and I hopped in the car and met our friend Julie in County Carlow, about an hour and a half from Dublin. I needed to try out a foraging hen party idea (a bachelorette in the US!) for Confetti, so I asked the two people I knew would just fall in love with the whole concept. Ajda is a food stylist and is always on the lookout for new ways to bring flavours into recipes. Julie loves anything leafy.
The idea of the hen party is that you bring your group of girlfriends out to Black Stairs Eco Trails, have brunch and prosecco, then get a tour from owner and foraging queen Mary White. You get special baskets and take a tour around the grounds while Mary explains what each plant and leaf and flower can be used for. Then you head into the kitchen to make flavored gin, wild garlic pesto, and even sugared violets, that you can take home with you. Educational, useful, and gorgeous. A winning combination, especially when the skies are so blue!
This is Mary and her niece (also named Emily!), who happens to be getting married in the autumn. We made her our hen party guinea pig for the day and she was so sweet.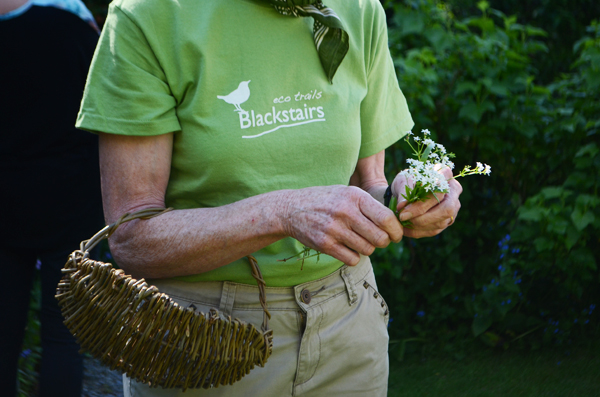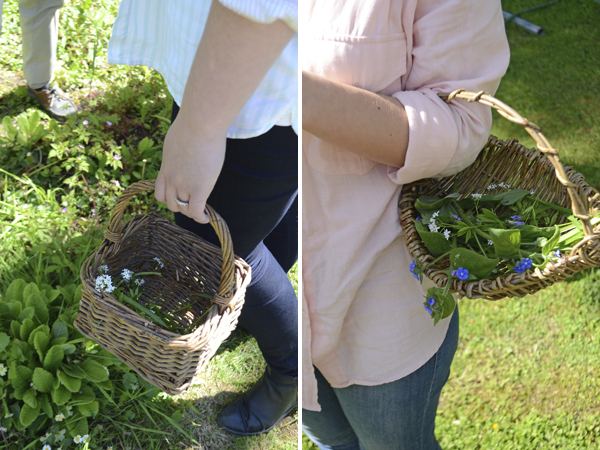 We discovered that there is something pretty magical about carrying one of these baskets – you feel a little like a forest fairy!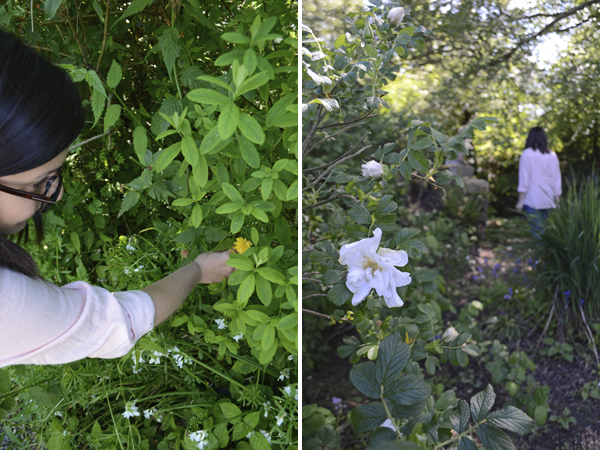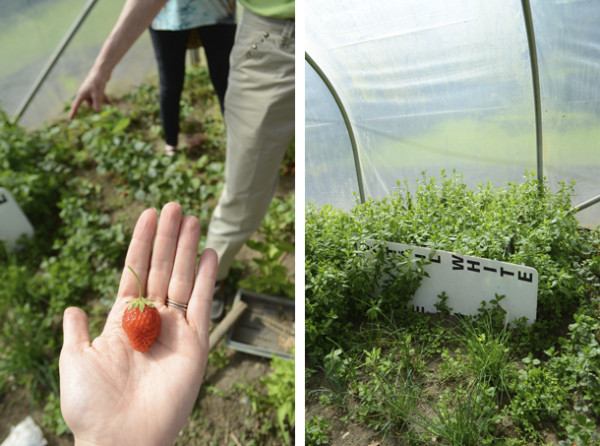 Mary used to be the Minister for State for the Green Party, but now she uses old election posters to hold back the mint patch in the greenhouse, which I thought was particularly fun!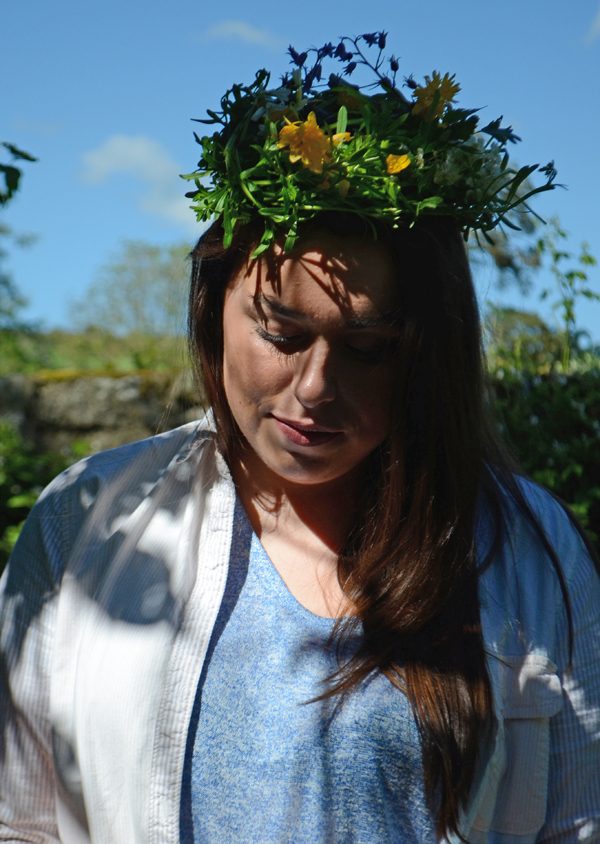 Since floral crowns are so popular at the moment, we loved when Mary whipped up this foraged floral crown for her niece.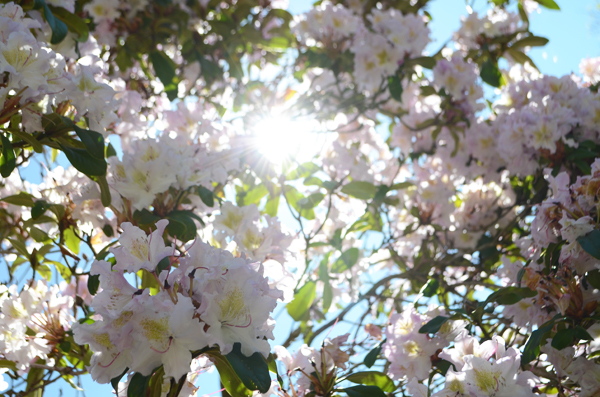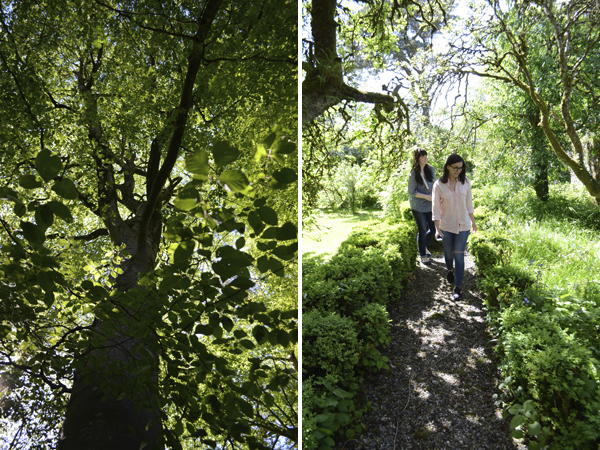 I was nervous about taking photographs in such strong sunshine, but the cover of the giant trees on the property made for some beautiful dappled shadows. 
For more information, you can book a foraging excursion (for a hen party or otherwise) with Black Stairs Eco Trails. Since County Carlow is a little far from Dublin for a day trip, we stayed in the Step House Hotel and found it extremely relaxing. They have multiple patios for an outdoor drink before a yummy dinner in their restaurant. It's well worth a jaunt out of Dublin!