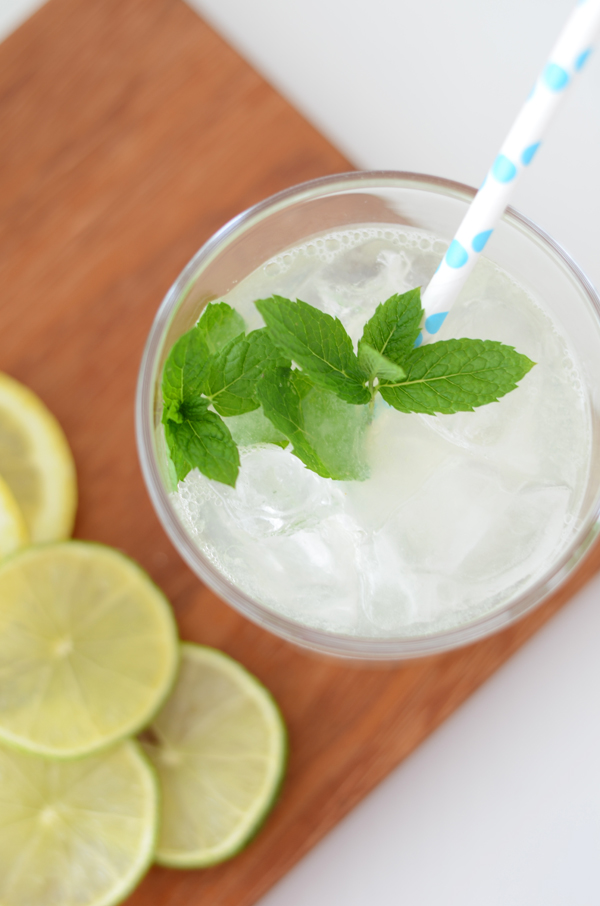 Michael and I have been laying off the alcohol in the past while, for a variety of reasons. It's not the easiest thing to do in a country that has a very fun and festive pub scene at all times of the year, but we've been enjoying how much energy we have, especially on Saturday and Sunday mornings!
While Michael has the luxury of enjoying a whole host of non-alcoholic beers he can pick up at our local off-license (our small neighborhood liquor shop), I was looking for a festive drink to replace my usual red wine that might make the weekend seem a little special. When I had a minty lime-lemonade at a local burger joint a few weeks ago, I quickly adapted it and added a little elderflower flair. This elderflower mint lemonade is now my go-to drink whenever I need something fun to sip on.
It's easily adaptable into an alcoholic drink (and tastes delicious, I might add) with the addition of a measure of rum. It's also easy to whip up and doesn't take any wacky ingredients.  It's a crowd pleaser no matter what way you make it!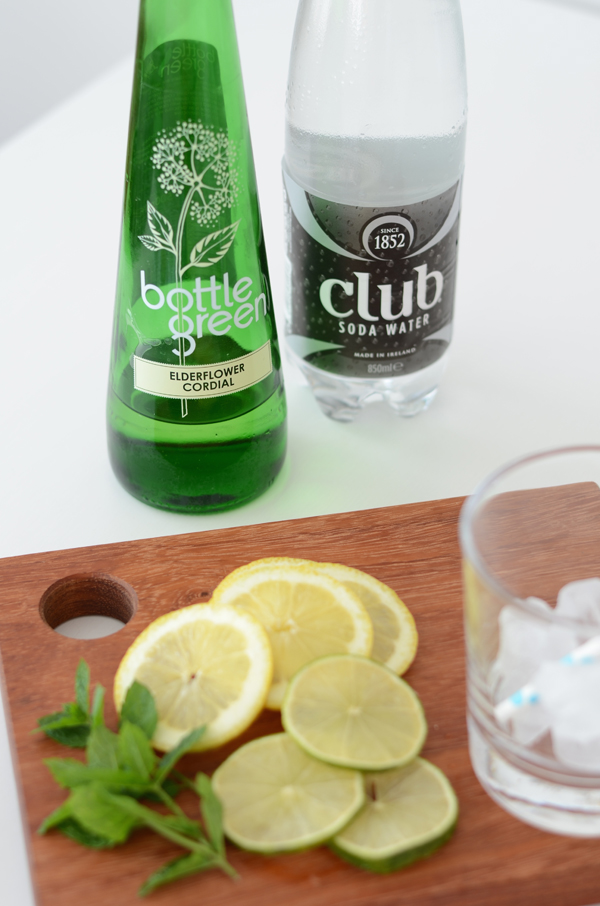 Here's what you'll need to make your own:
the juice of one lemon / the juice of one lime / 5 mint leaves / elderflower cordial / soda water / ice / a muddler or the back of a wooden spoon
Put the lemon and lime juice into a tumbler and add the mint leaves. Muddle the mint leaves with the back of a spoon or with a muddler (we have this one and it's great for making drinks in one glass). Add ice, a measure of elderflower cordial and soda water to taste. The elderflower cordial (which I've heard is easy to make from scratch if you have elderflower blooms laying around!) adds the sweetness, so go easy on it at first.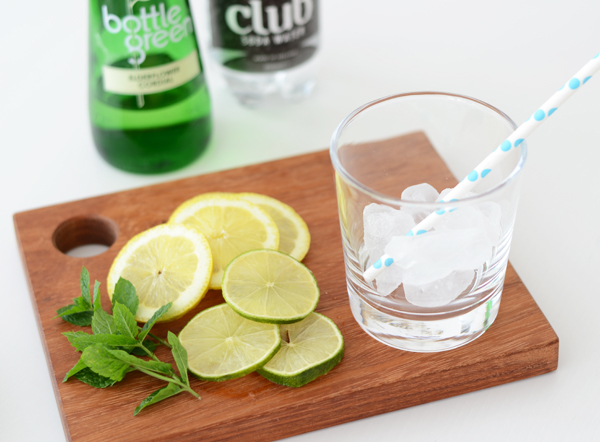 Dotty paper straws only add to the fun, although they do tend to get a little soggy after a few drinks! Plastic is a tad more practical.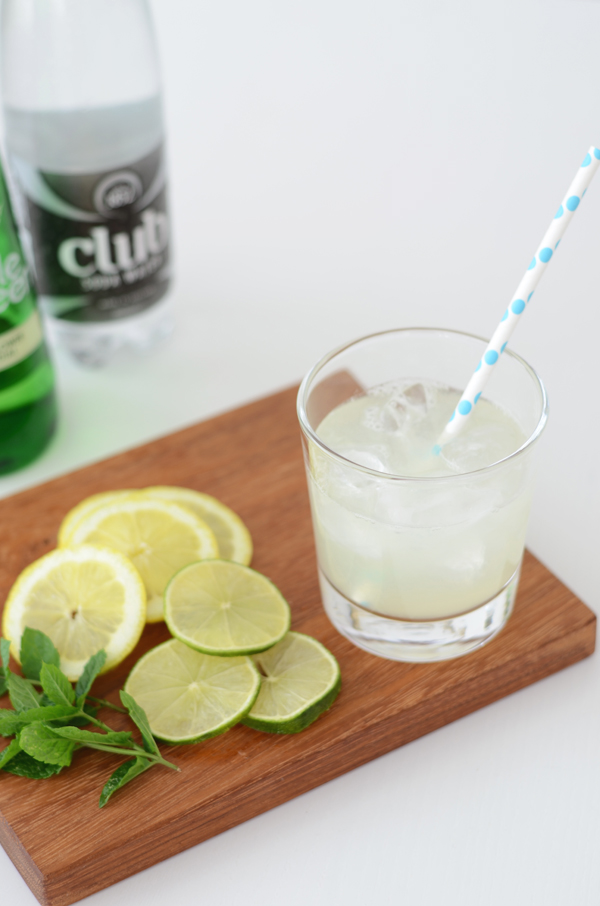 It's the perfect summer drink!