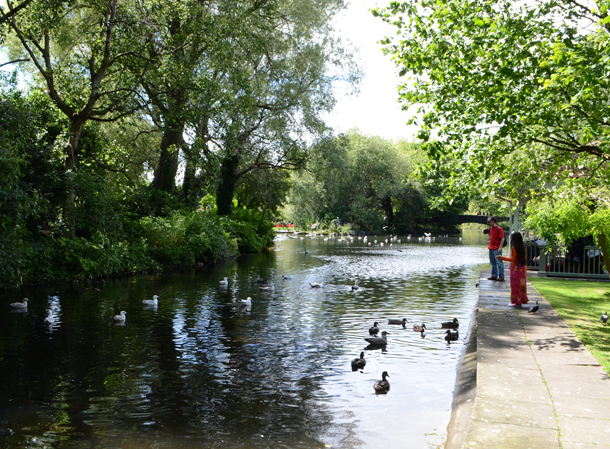 Last year, I wrote a piece for the Dylan Hotel Magazine about great things to do outside in the summer months here in Dublin. And then I forgot to share it with you in time for anyone to take advantage of those suggestions. So today, as we're creeping up to the longest and loveliest days of the year, I thought I'd give you the abridged and updated version of some of the best things to do on a Dublin summer day. The article was originally written for visitors, but it's applicable to locals as well. And if you're local, you can add your best summer activities in the comments!
Canal Stroll
Take a stroll along the banks of the Grand Canal, stopping by the statue of renowned Irish poet Patrick Kavanagh on the way. Kavanagh famously rediscovered his poetic inspiration while recovering from surgery on the banks of the Grand Canal. You can join Kavanagh on his bench while you watch locals jog or walk by. And keep an eye out for some of the city's enormous swans paddling up and down the city's canals – they're like something straight out of an Impressionist painting.
Dublin's rugby stadium, the Aviva, is also right next door, set on the banks of the Dodder and offers rousing matches throughout the year. But if you can't make a match, you can always take the stadium tour, it's only an hour long and will bring you into the players' (seriously impressive) changing rooms and even allow you to run out onto the pitch from the players' entrance. Kids will love it—even big kids, too!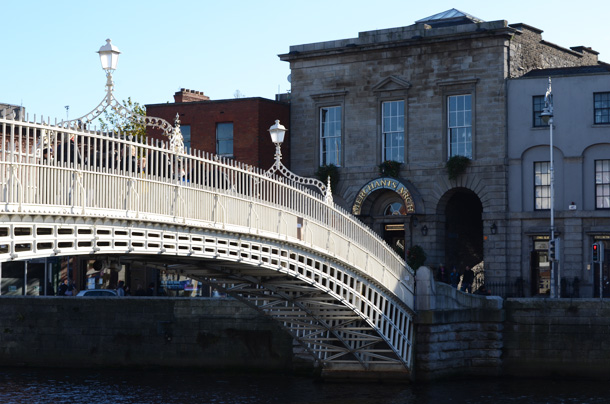 City Centre
When the sun comes out, Dubliners soak up as much of it as they can (seriously, I can't emphasize this enough!). On weekdays, you'll find St. Stephen's Green packed with the working crowd enjoying their lunch hours with sleeves rolled up and sunglasses on. It can be hard to even find a patch of unoccupied grass! But right around the corner, not more than two blocks away, your sanctuary on sunny days: the Iveagh Gardens. Tucked right off Harcourt Street, the location of the gardens is a well-kept secret —even from some Dubliners – and was originally the private garden of the Earl of Clonmel. In 1838, Benjamin Guinness, (yes, that Guinness), turned the garden into Dublin's public playground. Of a summer evening, you might even happen upon a production of Romeo and Juliet or the Tempest for the park's Shakespeare in the Park.
After lunch, try exploring the city streets by Dublin Bike, the public bike rental system that has stations sprinkled throughout the city. Cycle through some of the city's quieter Georgian Streets, taking note of your favorite colored doors – for me it's always a tough choice between seafoam green or vibrant turquoise – then drop your bicycle on Exchequer Street for an early dinner.
To cap off the day, walk through the cobblestone streets over to Temple Bar's Meeting House Square, just in time to catch a movie on the outdoor screen. Grab a spot on one of the square's couches, and make yourself thoroughly at home in the middle of the one of the city's oldest neighborhoods.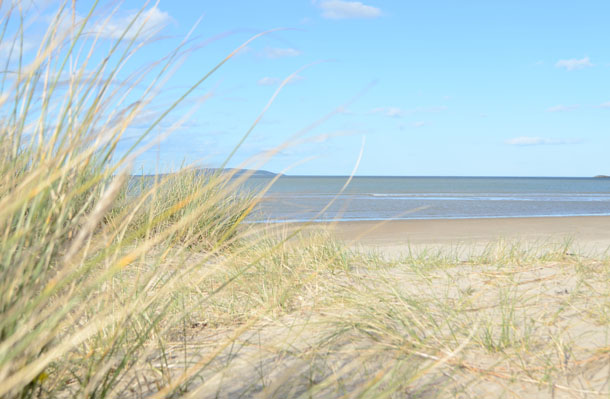 North: Howth 
Head north on the Dart train from the city centre and in less than a half hour you'll arrive in the picturesque fishing village of Howth.
You can work up an appetite awfully quickly with Howth's famous cliff walk. There are varying lengths, but the whole peninsula walk takes roughly five hours – and the views of the deep blue sea and far off mountains make it worth every minute. For a shorter hike with a stunning view, walk five minutes down the road from the quaint village train station (located just above the Bloody Stream Pub), up the hill to Deer Park. Take the path behind the golf course up to the summit and prepare to be blown away by the expansive views of Dublin city and beaches to the north.
Back down in the village, stroll along Howth's fishing pier checking out the fishmonger shops. You'll want to peek over the edge to catch a glimpse of Sammy the seal – he and his friends are always begging for scraps! Since you're not supposed to feed Sammy (don't want him getting chubby!), you may as well stop for lunch yourself. Try Beshoff's for classic fish and chips – make like a local and get fresh cod and chips sprinkled with vinegar.
South: Dalkey and Killiney
Another quick train hop away from the city center, Dalkey is so picturesque that it's often compared to the Italy's Bay of Naples – even some of the streets and houses in Dalkey are called by Italian names, like Sorrento Road that runs through the centre of town and out along the coast. If you make the trip, you might even run into some of Dalkey's celebrity residents – Bono and his bandmate The Edge call the town home and they're sometimes spotted making the school run with their kids.
You'll definitely want to make time for a visit to Dalkey Castle and the accompanying Heritage Centre, catching one of the performances by a talented local living-history theatre company who reenact what it was like to live in the castle (think chilly with lots of chores) in the 1500's. But your best bet to maximise a sunny day is to sign up for one of the literary walking tours of the town, which will include actual landmarks and locations from James Joyce and Maeve Binchy novels that will make the literary icons come alive.
Still up for a little more walking? Hop back on the Dart and travel one stop to Killiney Beach, and stroll along the pebbly shore.
And here are just a few festivals happening in and around Dublin in the summer months, so you can mark your calendars accordingly. Happy summering!
JUNE
Bloomsday – June 12-15 Festival, Bloomsday on June 16
Celebrated every year, Bloomsday is named after the main character in James Joyce's novel Ulysses who famously enjoyed traditional Irish breakfasts and a pint of the black stuff in Davy Byrne's pub. Celebrate the character by reenacting his favorite Irish haunts – alongside a lot of devoted fans!
Taste of Dublin – June 12-15
Taste delicious food from twenty of Dublin's hottest restaurants and over 100 Irish producers during this event in the scenic Iveagh Gardens.
JULY
Street Performance World Championships – July 11-13
From acrobats to jugglers to sword-swallowers, the Street Performance World Championships bring incredible entertainment to Merrion Square. Pack a lunch, bring the kids, and prepare to be entertained for hours!
Longitude in Marlay Park – July 18-20
Check out Longitude in Marlay Park for an incredible line-up of acts that'll get you grooving in the south side park. Michael's bringing me to this later this summer – it's my first festival!
AUGUST
Dublin Horse Show – August 6-10
The Dublin Horse Show has been a Dublin institution since 1864, offering visitors the opportunity to see some of the world's best show horses and show jumpers. And don't forget contests for stylish attendees, including a best-dressed contest for chic hat-wearing ladies!
SEPTEMBER
Mountains to Sea Book Festival – September 12-14
Set in the seaside town of Dun Laoghaire, the Mountains to Sea Book Festival offers workshops, author readings and other events for the literary inclined.
Culture Night – September 19
For one night each year, Dublin institutions stay open late, offering visitors the free opportunities for concerts, events, tours, talks and performances. The annual event draws locals from miles away, looking for behind the scenes (and free!) peeks at some of the best buildings, museums and shows Dublin has to offer.
September in the Square (Merrion Square) – Month of September
Ever wonder what those famous Georgian houses look like inside? September in the Square allows visitors a behind the scenes look at Dublin's historic Georgian quarter, with lunchtime historical talks and concerts, walking tours and dance festivals in Merrion Square.
OCTOBER
Open House Dublin – October 17-19
Take a peek inside some of Dublin's most iconic buildings with tours, talks and events by architects and enthusiasts. Sign up early (they book up fast!) for guided tours of Leinster House, where the Irish government makes history every year.
You can find the full Dylan Hotel Magazine (which is delightfully packed with great info for exploring Dublin) right here. Thinking of visiting Dublin this summer? You can always find great deals on hotels in Dublin with Expedia.