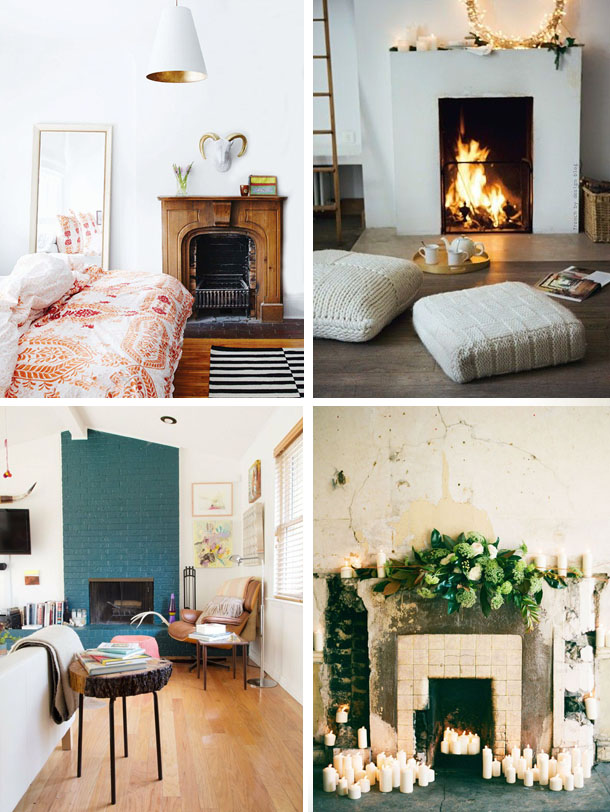 It is May in Dublin. And it is just not warm. Yesterday, in a moment of insanity, I left the house in a skirt with bare legs (!?) and regretted it the whole day. Today I went back to boots, pants and a sweater.
So I went pinning the most summery fireplaces I could find. Bright and cheery and perfect for our Irish summer and fires in our make believe fireplace.
For more, Irish summer inspiration? My Pinterest boards.
Image, clockwise from top left: Image / Unknown / Unknown / Image