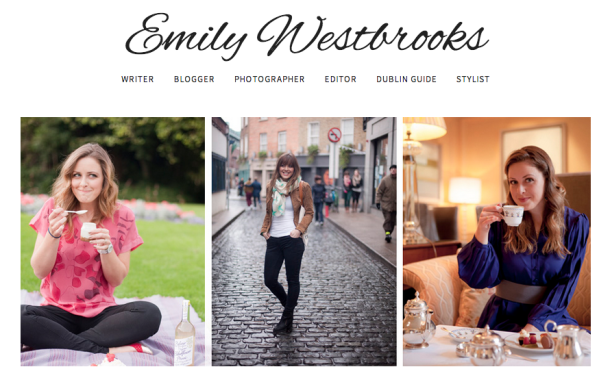 Friends! I have finally put the finishing touches on my portfolio site! It has been a long time in the making, but it is now live and filled with lots of my past work and current projects, all on one site. Lately, when I meet new people, I've been explaining my job by saying that I wear a lot of creative hats – and I love being able to put all those hats together as a career.
If you have a poke around my new portfolio site, you'll see all the different hats I'm currently wearing – writer, blogger, photographer, editor, Dublin guide and stylist. I wouldn't have it any other way. Well, honestly, I could add a few more to that list, like New York Times bestselling author and TV personality, but I'm still working on those! It's good to have some big, giant dreams for the future, right? And for now, I've certainly got my hands full!
Special thanks to Brandi Bernoskie for putting together the bones of my pretty new site!