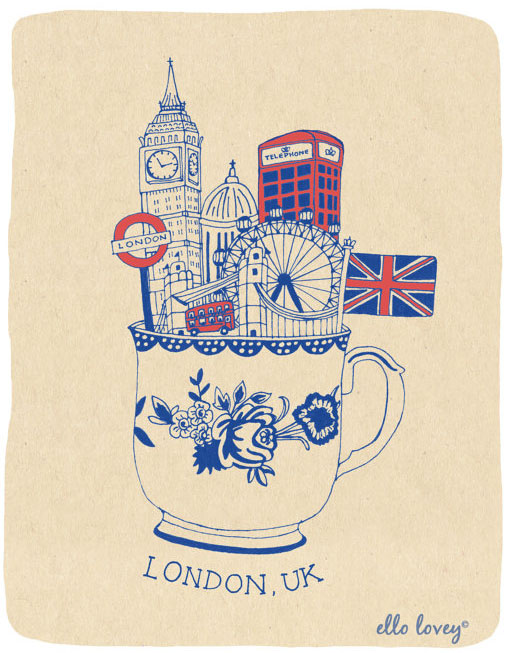 Michael and I are headed to London this morning for a really quick visit. I'm attending Blogtacular tonight and tomorrow, and we're going to see lots of friends both there and outside the conference. I'm finding it hard to believe that I haven't been to London since I was 14! We are so close – only a short plane ride – but it hasn't made our travel priority list until now. I think we'll be looking to plan another long weekend there soon since Michael has found some great spots for us to visit and I'm sure we won't pack them all in.
There are a bunch of bloggers from Ireland heading over for Blogtacular and I'm excited to have our little Irish crew there, as well as some close friends I met at The Hive conference in Berlin two years ago. It will be a wonderful weekend of online/in person friendships which always makes me happy.
We're staying in Hyde Park, so if you have any suggestions for that area, I think that's about as far as we'll get!
See you Monday!
Cute London print for Etsy!