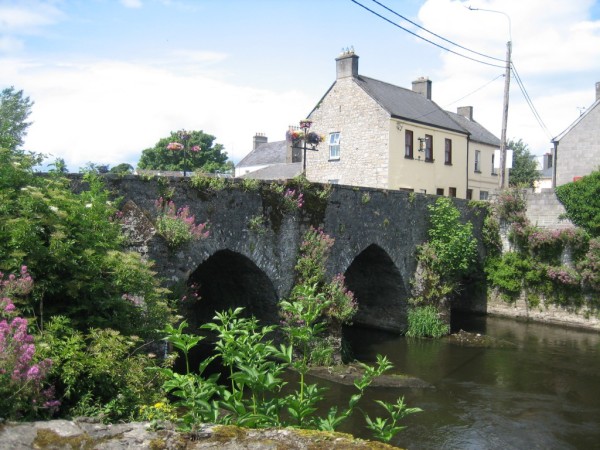 For the last few months, Michael and I have been booked every weekend. There hasn't been a single full weekend where we have no plans in a very long time. But this weekend, not only is it a three-day weekend (thank goodness for all these bank holidays!), it's a weekend with no plans at all! No meetings, no church obligations, no dinners with friends. We are simply going to relax and putter around the garden, make some brunch and maybe head out on an impromptu day trip.
Which brings me right to the topic of today's post: five options for fabulous day trips from Dublin. I've just started working with Avis , the car rental company, and when we were brainstorming we thought the idea of short road trips from Dublin would be a nice place to start because one of the best things about Dublin is just how easy it is to hop in the car and get out into the country for the day. Mountains, sea, sheep fields? You name it, you can get there for the day and be back in your own bed (or your hotel bed at least) that evening. So here are my favorite day trips, one of which you'll hopefully be able to follow on my Instagram this weekend!
Trim
For years, Trim (photo above) has topped my list of road trips from Dublin. And even after bringing almost all of our visitors there, it's still my favorite. Trim is a tiny town west of Dublin with the coolest castle where Braveheart was filmed! Aside from the castle's celebrity appeal, the tour itself is one of the best castle tours going. It's inexpensive but packed full of fascinating historical tidbits. After the tour, we always head to a pub for a cosy lunch by the fire (it's never been very warm when we have visited Trim!) and then a visit to the Trim donkey family on the edge of town. There's even a sign by the field of donkeys that tells you each of their names. It's very cute.
Carlingford
Carlingford is a sweet seaside fishing town straight north of Dublin city just below the border with Northern Ireland. The hills just roll right down into the coast, and because it's a popular option for hen and stag parties, there's lots to do along the coast. But also because of its popularities for hen and stag parties, you might want to avoid it at the weekends. Best to go during the week when you'll have the place to yourself!
On your way north from Dublin, make a slight detour west into County Meath to visit the historic burial grounds at Newgrange. My parents still rave about their visit up there years later. It's a must-see if you're headed in that direction.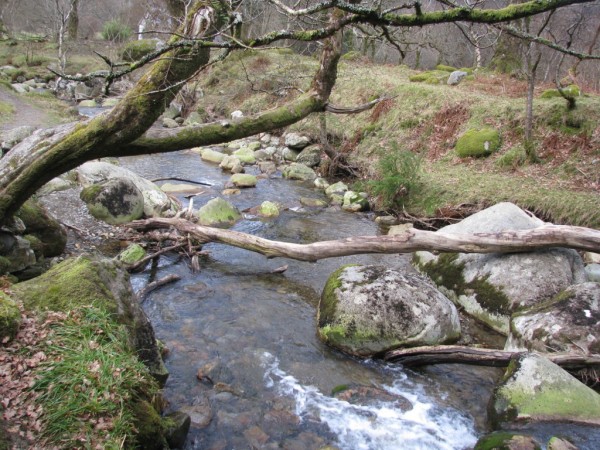 Glendalough
It has actually been years since Michael and I went out to Glendalough, the mountainous park area in the Wicklow Mountains south of Dublin city. If you're feeling confident in your driving skills, you can take the scenic route there or back by way of the Sally Gap. It's worth doing once because the view is so barren and vast that you can see for miles in some places. Plus, if it's your only time outside the city, you can definitely earn bragging rights driving that way – it's a very winding route! And once you get there, you'll want to stretch your legs with a hike through the forest trails.
Kildare
Kildare is such an under-the-radar day trip option. It's a commuter town outside of Dublin, so it's not often considered much of a destination. But it's actually really appealing – there's a big horse racing course, so you could drop in on a race and bet a few euro on one of the ponies. Kildare is also home to the Newbridge visitor centre, where they have an exhibit of Style Icons with lots of dresses and accessories belonging to Audrey Hepburn and Princess Diana. If you're up for a walk, try Donadea Forest Park, a giant sustainable park with castle and church ruins, a walled garden and a cafe.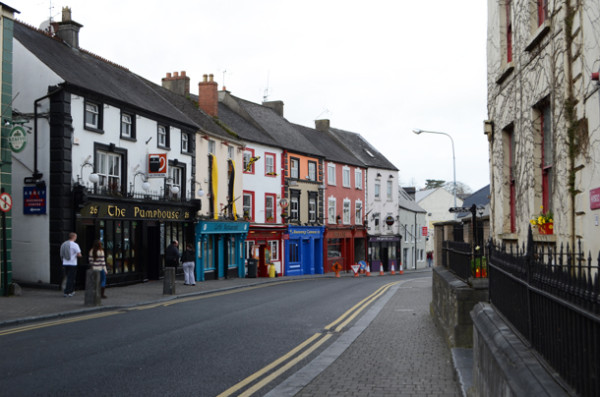 Kilkenny
Kilkenny is just on the edge of day-trip distance, about an hour and a half from Dublin, and it's the most charming city. It's full of cute shops and boutiques, cafes and pubs. I went to Kilkenny about a year ago and was totally smitten, so it's definitely time for a return trip. There's a castle with lovely grounds, the Smithwick's brewery to tour, and quintessentially Irish pubs to enjoy an afternoon pint. See more from my trip to Kilkenny in this post.
I think we're leaning toward Glendalough this weekend if the weather stays dry. You can see which direction we head over on my Instagram account this weekend!
If you're visiting Dublin and want to try one of these day trips, check out car rental options on Avis. They even have automatic car options, especially if driving on the left side of the road seems a little extra scary with manual shifting!
This post was sponsored by Avis. Thank you for supporting the companies that help support From China Village. All opinions remain my own.