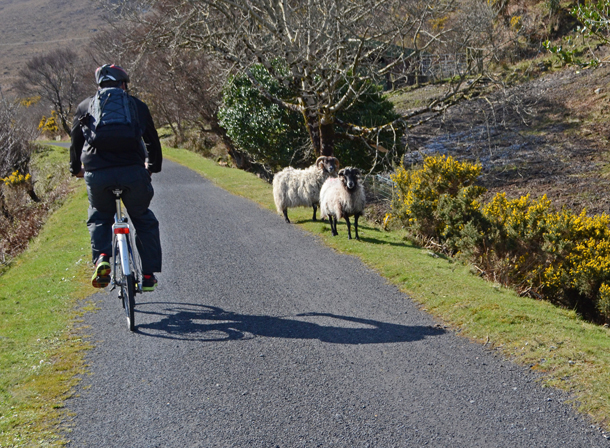 Over the weekend while my parents were visiting, we took a trip to the west of Ireland. The weather for their visit was a little wet and grey, but on Sunday morning we woke up to serious sunshine that was not even in the forecast! We were thrilled since we had planned to cycle 30 kilometers from Achill Island to Newport on the Great Western Greenway. It would not have been nearly such an amazing day if it had been raining!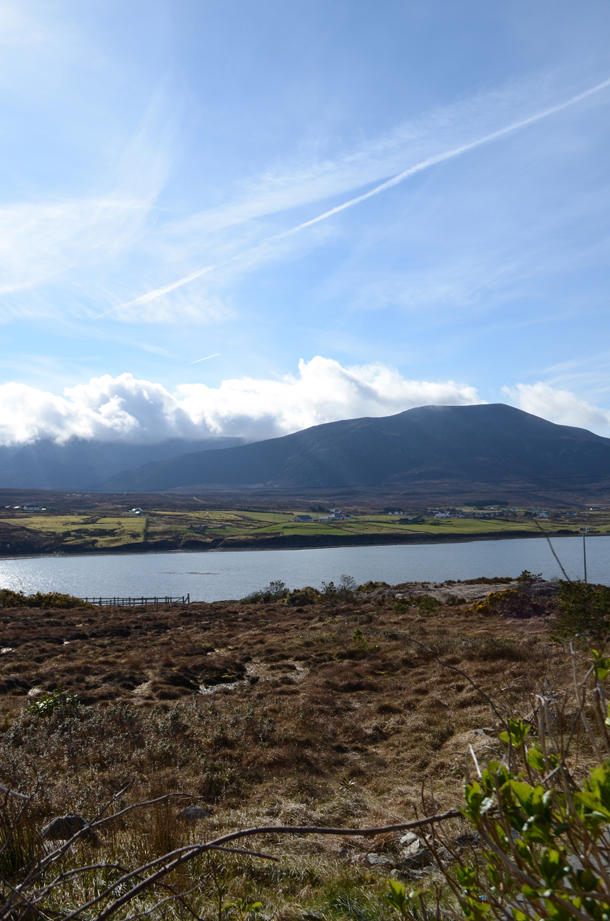 Michael organised with Clew Bay Bike Hire to meet in Newport, take their shuttle to Achill Island, and then cycle the 30 kilometres back to the car. I could go on and on about how incredible the views were, but I think you'll get the picture from the photographs. Ocean, mountains, sheep, how could you not have fun?!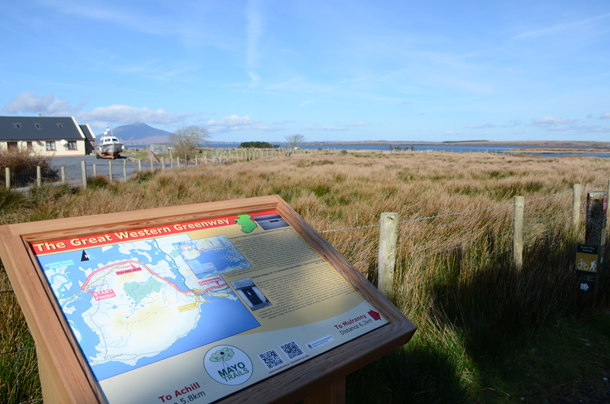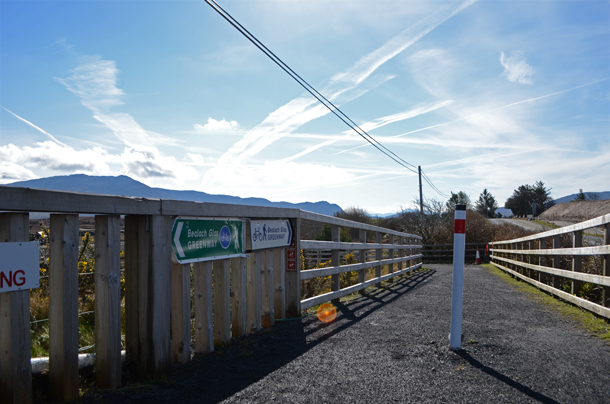 The path is really well maintained and well marked, so there's no getting lost at all. It's early in the season, so we were the only people on the trail for the first half of the journey which was so nice. There were parts that were uphill, but the second half was mostly downhill. It was certainly a long cycle, but that just meant more fish and chips for lunch afterward!
I should also mention that all four of us were well able for the cycle, if a little wobbly with sore seats by the end! My dad cycles 40 miles at a time and judges a good ride by how big the hills are, but Michael and I don't cycle more than a half mile most days. And my mom isn't so sporty but we're thinking this cycle might have turned her – next time she's back she'll be decked out in all the spandex cycling gear!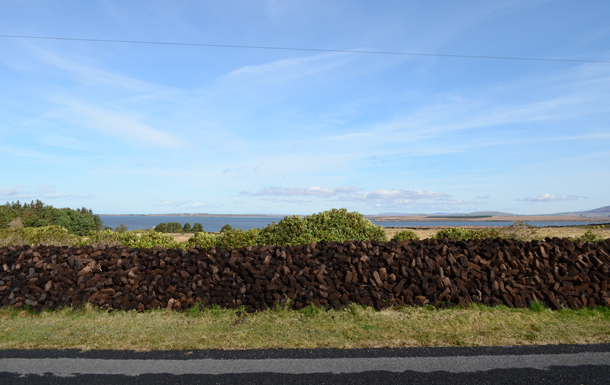 Lots of piles of peat along the path! I don't love the smell of it burning, but I love the look of a whole pile of it!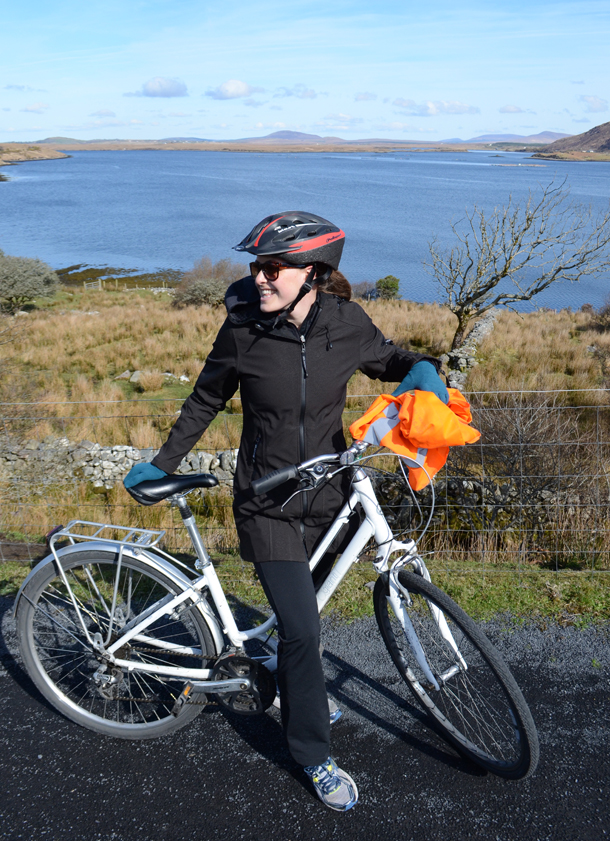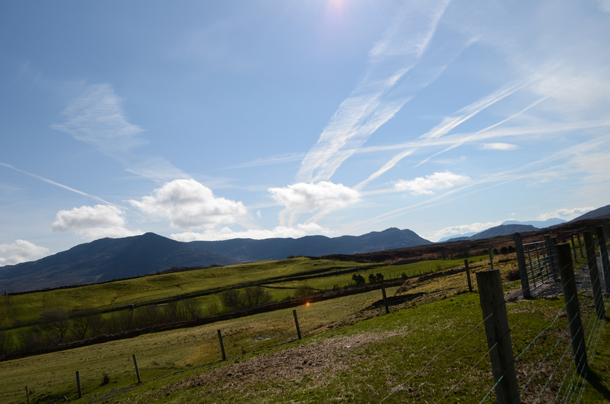 I took a few photos without lifting the camera to my eye ( I couldn't really take a photo if I wasn't stopped – I'm not that steady!), but I really liked this slanty one!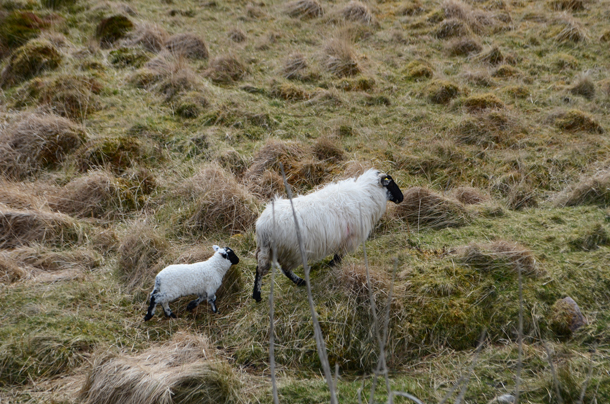 Sadly, this was the only baby sheep I saw on the whole journey. But he was a cute little guy! Connemara sheep have black heads and black legs that look like they're wearing stockings! And they weren't too nervous having us cycle by them – the ones on the road barely moved out of the way for us!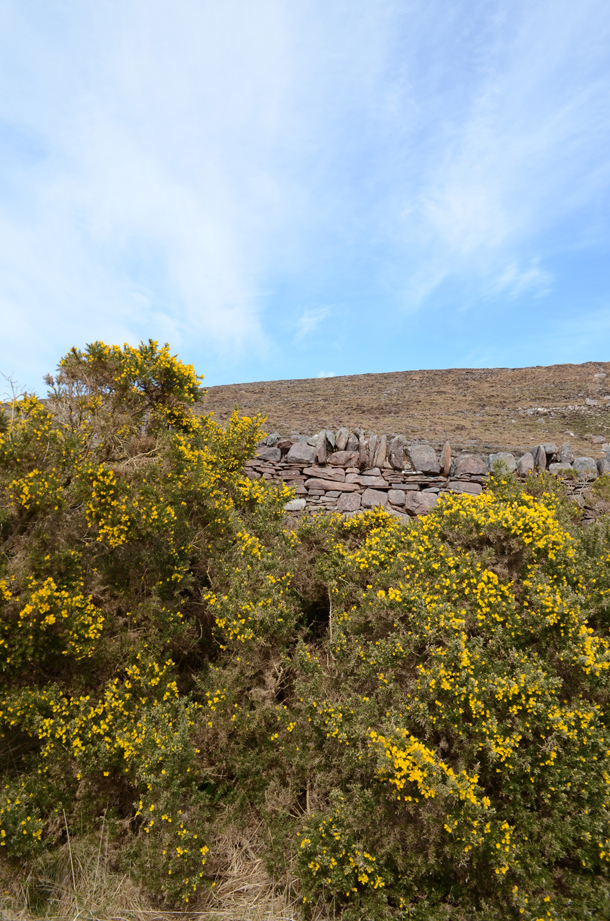 The gorse was in bloom so a lot of the path smelled like coconut. It was pretty heavenly!
All in all, we're now big fans of the Great Western Greenway, but we'd really suggest the Achill to Mulranny leg at the very least. It's by far more scenic and wild!