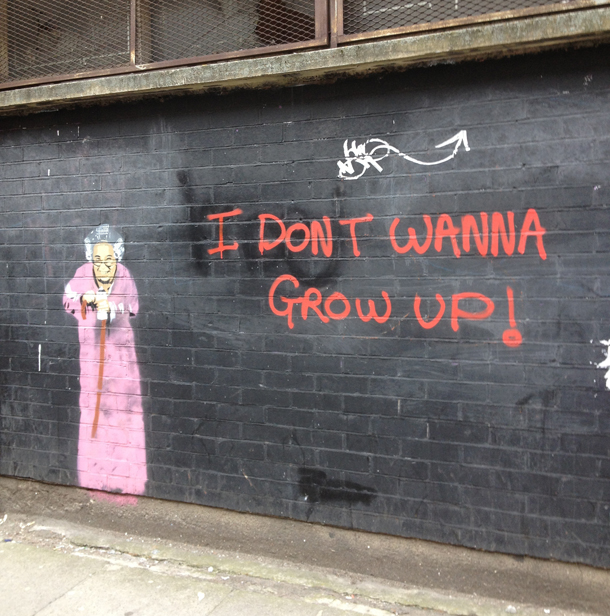 You know what I love about Dublin? In the last few years, there's been so much great street art popping up around the city, which makes it feel like a we have bonus art exhibits all over the place. Some days happening upon a new one is a really nice surprise, and other days I take little detours to catch a glimpse of my favorite pieces I know will bring a smile to my face.
I thought it would be fun to share just a few spots that have my favorite street art today, but I have to make a little disclaimer about this list. In a few months or even in a few weeks, this list might be out of date. But you can almost guarantee that if one piece of street art gets painted over, another will pop up down the street. You just have to keep your eyes peeled!
Four Spots for the Best Dublin Street Art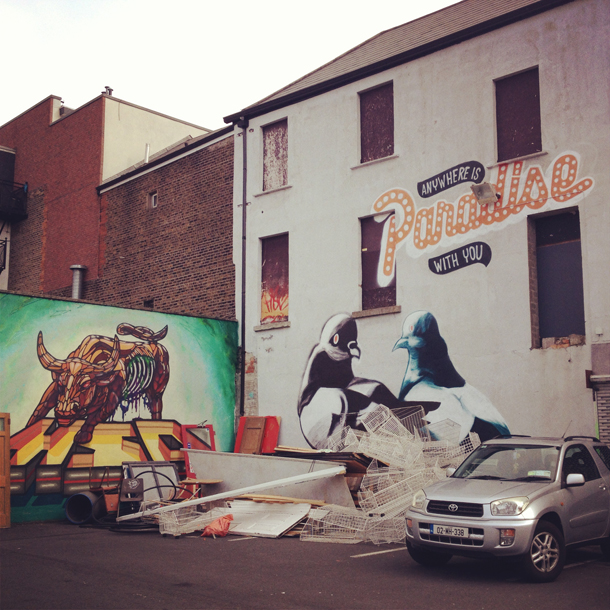 Tivoli Car Park
Tivoli Car Park is by far the best spot because each year there's a street art festival and they bring in loads of talented street artists to re-graffiti the whole place. The other hilarious thing about it is it's a parking lot. But it's by far the most beautiful parking lot in all of Dublin!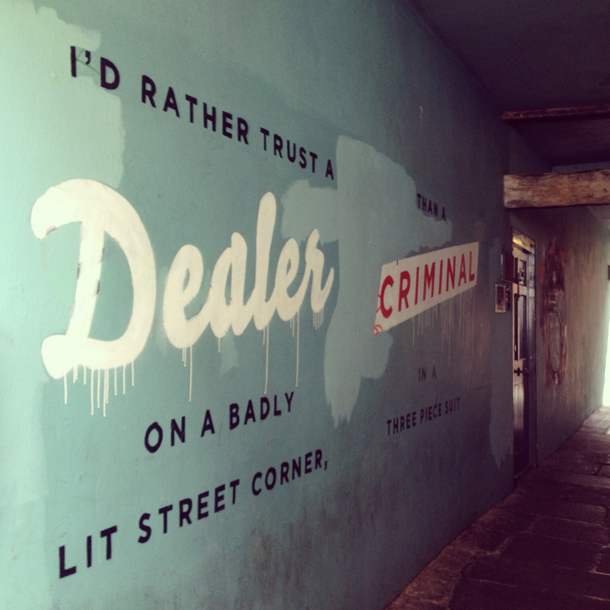 Temple Bar
You have to look a little harder for the street art in Temple Bar – you'll find it hiding down alleyways and up on the side of buildings. But when you do find it, it's colourful and sassy.
Baggot Street
Baggot Street is a sleeper spot for Dublin street art. Last I saw there was a unicorn on the side of one of the buildings which is just about as good as it gets.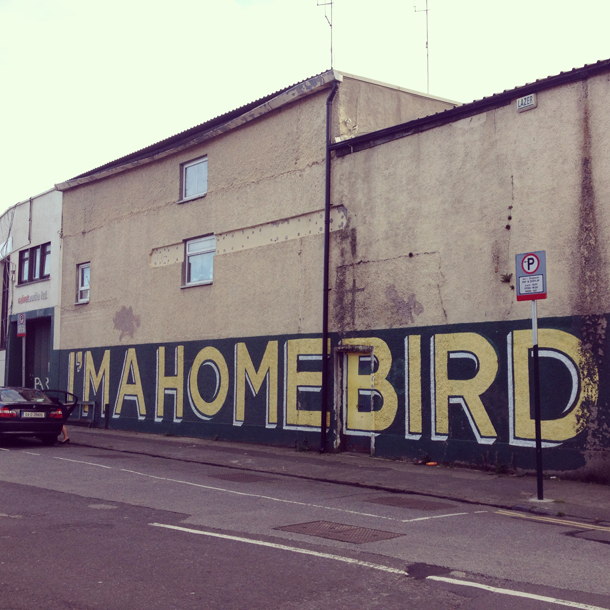 Newmarket Square and Francis Street
That little old lady at the start of this post lives on Francis Street and she cracks me up. I agree, little old lady, I agree. Meanwhile, just down the block in Newmarket Square, you'll find the Homebird, which is the name of the new clothing line from Dublin's favorite street artist, Maser.
So those are my favorite street art spots in Dublin at the moment – do you have any to share? I'd love to hear what fun free art exhibit is hanging on the side of a building in your neighborhood!
Are you planning a trip to Dublin? I give walking tours of Dublin. If you're looking for accommodation for your stay,  check out the great deals available with Expedia Ireland for city breaks in Dublin.