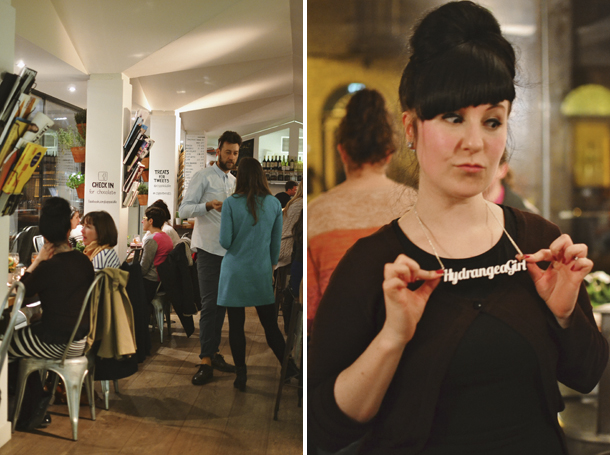 The week before last, I hosted our third Dublin Lifestyle Blogger Meetup at Coppa Cafe in the city centre. I was really excited that Federico and his team at Coppa agreed to host us because I've fallen in love with their little cafe and the way they run it like it's an extension of their home. What better place to bring twenty lifestyle bloggers and creative types for a gathering!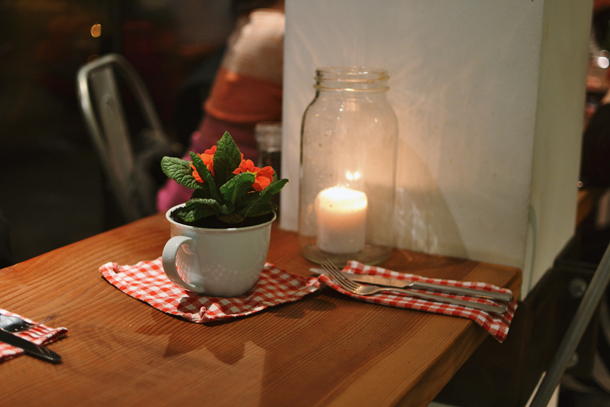 Federico had a chance to tell everyone about his little slice of Dublin – and how his mom back in Italy sews every single one of their red checkered napkins! Federico spoke to us about his mom's legacy in Coppa and how she not only taught him so many of the recipes they now use, but that she taught him the value of service and hospitality. She should be very proud, because the one thing I always, always feel when I walk into Coppa is welcomed and taken care of. Coppa is a haven of friendliness and delicious food and I hope someday you find yourself there! You can tell them I sent you! (Although if you do, they might roll their eyes and say oh Emily, we can't get rid of that girl!)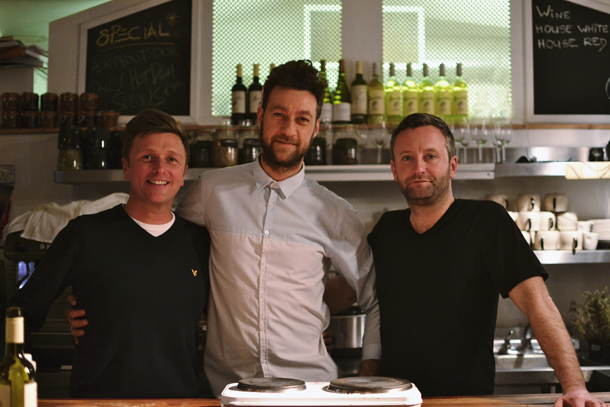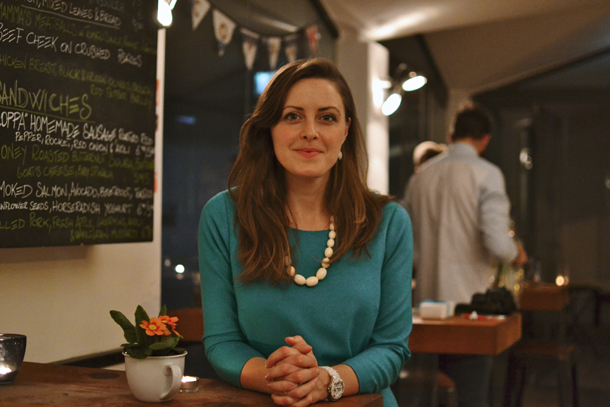 We were really lucky to have some great companies send us treats for our goodie bags, including Etsy (!), Tiger Stores (have you been? They're popping up all over Dublin), and Clover Rua. Trish and Priscilla were our lovely little models for the goodie bags. Thanks, girls!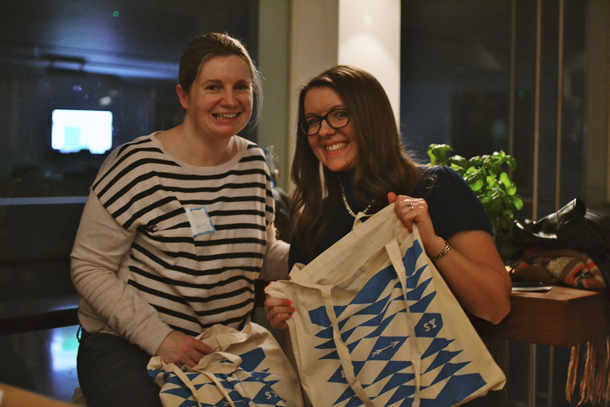 After we had sampled lots of delicious Coppa treats and had time to catch up, we hosted a little resource party (a la Erin Loechner of Design for Mankind). We each wrote down something we're hoping to find – a resource to help us in our blogging hobby or careers – and then we went around the room to read them out loud. If another person thought they might be able to help with that need, they raised their hands and the two would connect afterward. I've been wanting to host a resource party for years now after reading about the idea on Erin's website so I'm thrilled it went over so well.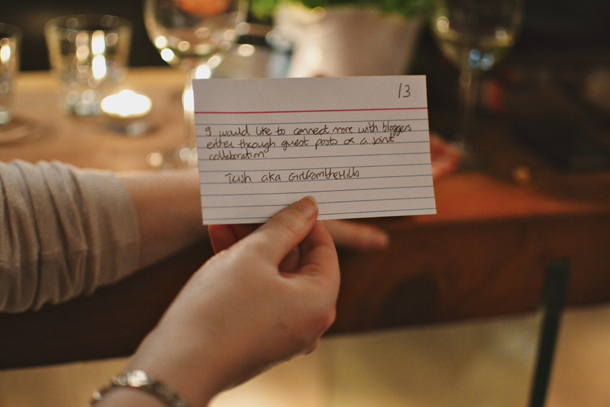 Everyone was warm and encouraging and quick to offer their help. That is what I love about this growing group of people. They are genuinely generous with their time and with their smiles. It makes a world of difference to look up to a sea of smiling people when you're trying to convince them to do something new. Thanks, everyone!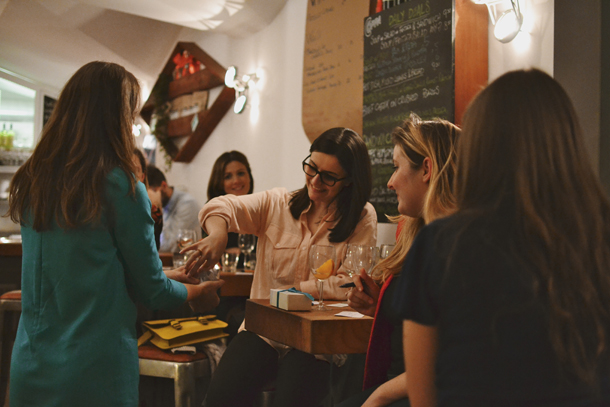 We also gave away a few spot prizes after the resource party – some lovely tea towels and prints from Clover Rua, a few copies of Claire Burge's new book on creativity, and a gorgeous cashmere scarf from Eilis Boyle, all of which I really wanted to keep for myself.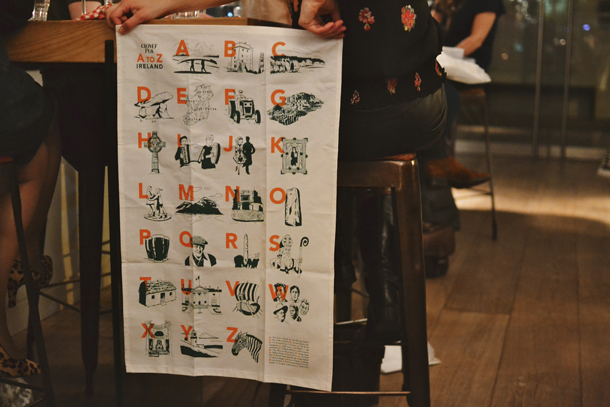 A giant thank you to everyone who helped make this yet another successful Dublin Lifestyle Blogger Meetup! If you'd like to be involved in the next one, let me know!
Super photos by Rincy Koshy!