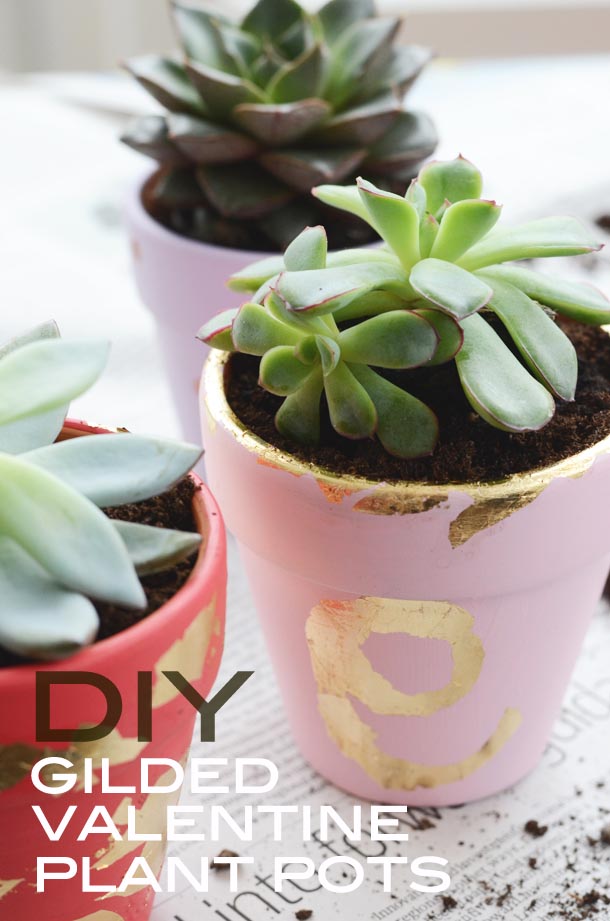 Another DIY Thursday project for you today! This one was all set and ready to go last week when my website went haywire and took a 72 hour hiatus. But this week, all is right with the world and we have gilded plant pots just in time for Valentine's Day. Wouldn't these make the sweetest little Valentine gift for your girlfriends? A little sparkle that can stick around long after the last of the Valentine's chocolate is gone.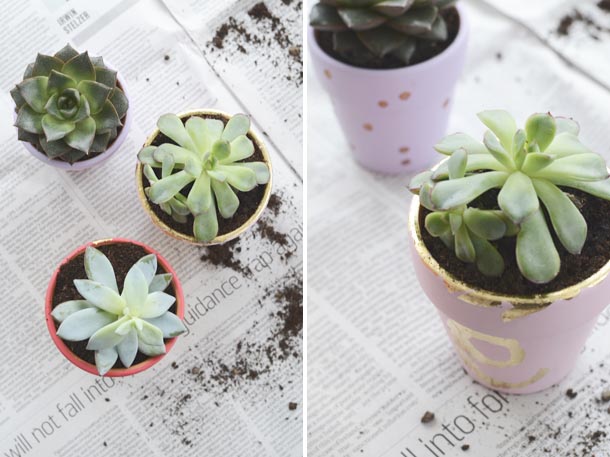 As always, this is a pretty simple DIY project. You'll need teeny tiny succulents (or other tiny plants, of course), teeny tiny terra cotta plant pots, paint, a paint brush, gold foil, and gold foil adhesive. I found the teeny succulents at Adonis Florist near St. Patrick's Cathedral for 95 cents each, and I found the terra cotta pots at Vibes and Scribes in Cork for a euro each.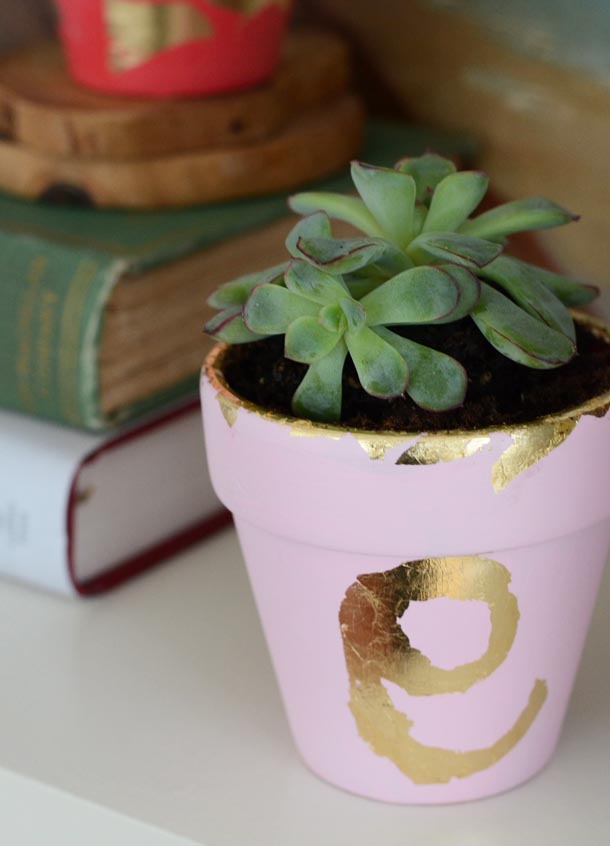 I painted each pot with two quick coats of Martha Stewart craft paint, and it took no time at all to dry since the terra cotta soaks it right up. A few minutes later, I swiped on some gold leaf adhesive and then added bits of gold leaf. For the "e", I simply drew an e shape with the adhesive and stuck on the gold leaf. When I brushed off the excess, this imperfect little letter was left.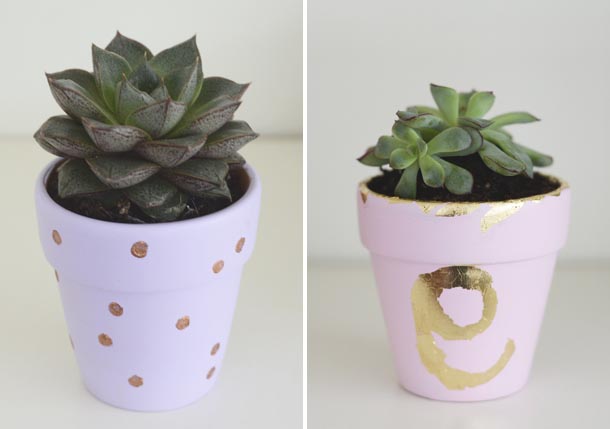 For the purple pot, I used my q-tip and liquid copper leaf trick. Even easier!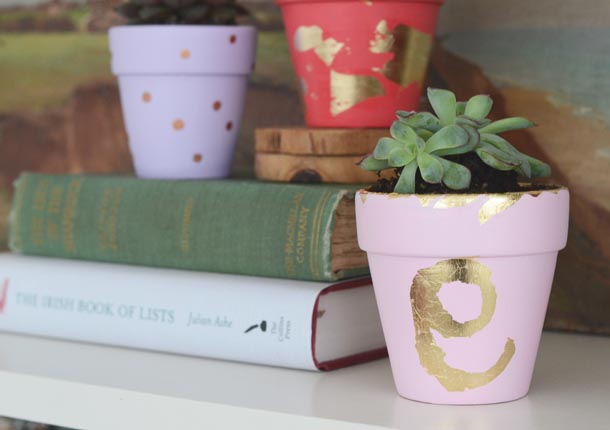 These little pots would make such sweet gifts for your child's teacher or for one of your girlfriends. The succulents are relatively easy to keep alive, and the paint and gold leaf add just the right amount of sparkle to celebrate Valentine's Day!