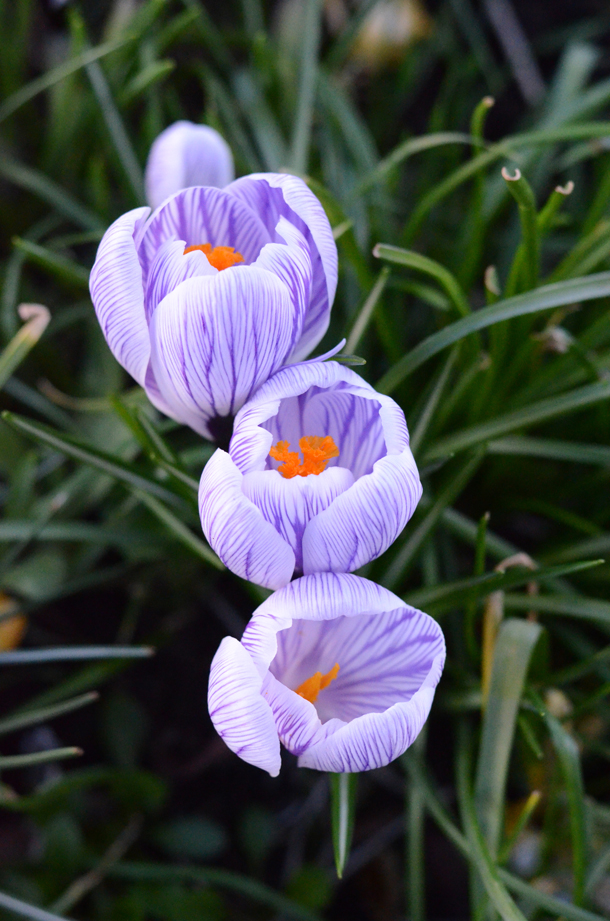 Spring just about fully sprung in Dublin this week. And not a moment too soon. While it's still chilly outside, we had a few days of sunshine in a row and all of a sudden flowers are popping. After a hectic week (successful blogger meetup! meetings! work! blog! phew!), I spent a few hours this afternoon taking myself on a sunshine-drenched but chilly photo walk around our neighborhood. I snapped photos of crocuses until my fingers froze and it was so refreshing.
I thought I might share what's blooming around these parts every month or so. It's one of my favorite things about taking walks in our north Dublin neighborhood to see what's in season and what's blooming in all the front gardens. I'm always amazed at the different things that bloom at different times of the year because it's so different from the Maine growing climate. By the end of February the snow drops are wilting and we're cruising into crocuses. This could also be a great record of what I should be planting in our garden so I can have something in bloom at all times throughout the year!
Without further ado, this is a peek at what's in bloom in my neighborhood this month. Have a wonderful weekend, and I hope spring pops up wherever you are very, very soon.