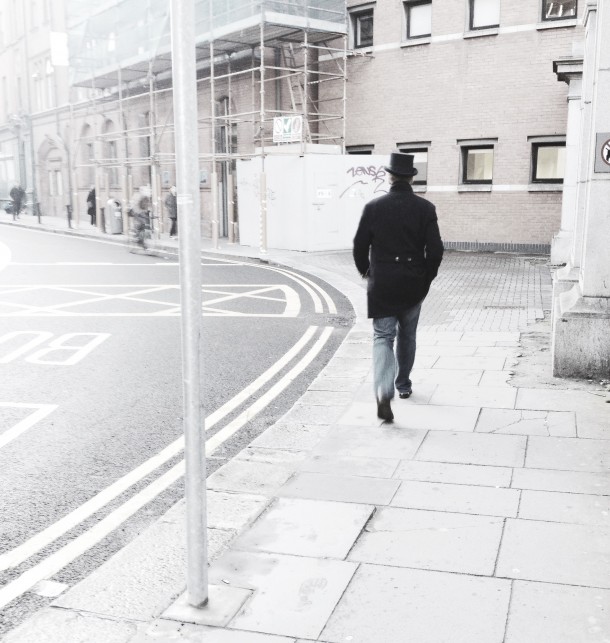 Last week, I happened upon this man in a top hat and jeans walking down the street in Dublin. Are top hats making a come back?
Happy weekend, friends! Did you have a good week? Mine was busy from start to finish and involved getting caught in the rain several times. We're having the kind of weather that changes in an instant and usually involves howling wind plus rain and/or hail. It's really been trying my patience!
But of course, I didn't spend the whole week cursing the weather. Michael and I caught a mid-week showing of the Monuments Men movie and really enjoyed it. I also tried out a fun new pan-Asian restaurant in town called Faat Baat and styled a house for a photoshoot. Michael and I are planning a very busy month of March with two weddings, a trip to Vienna, and a visit from my parents, so I'm trying to soak up this leisurely weekend with a long cup of coffee and a little internet wandering.
Do you have nice plans for these days? I hope you're all up to something nice!
Ruth asked me some questions about my grandmother's quilt last week.
Ten steps for a productive coffee meeting in a busy world.
Painted flowers for your desktop.
Dead-on mashed potatoes.
Kate Middleton in hilarious animated gifs. 
A fascinating look at Wall Street's addiction to money.
Have a wonderful weekend!