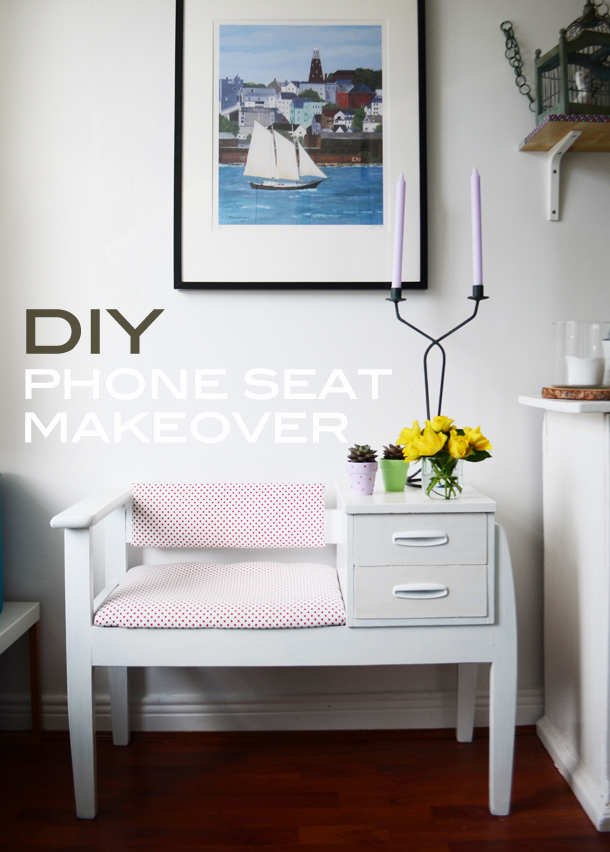 Happy DIY Thursday, friends! The sun is shining (for the moment, at least), and I'm excited to share this little DIY phone seat that I made over for our almost-finished front room. I used to consider our front room to be a little useless. You have to walk through it to get to the rest of the house, so it could never be a bedroom. But once I embraced the room as our best storage option in an apartment with no closets, it has become much more useful!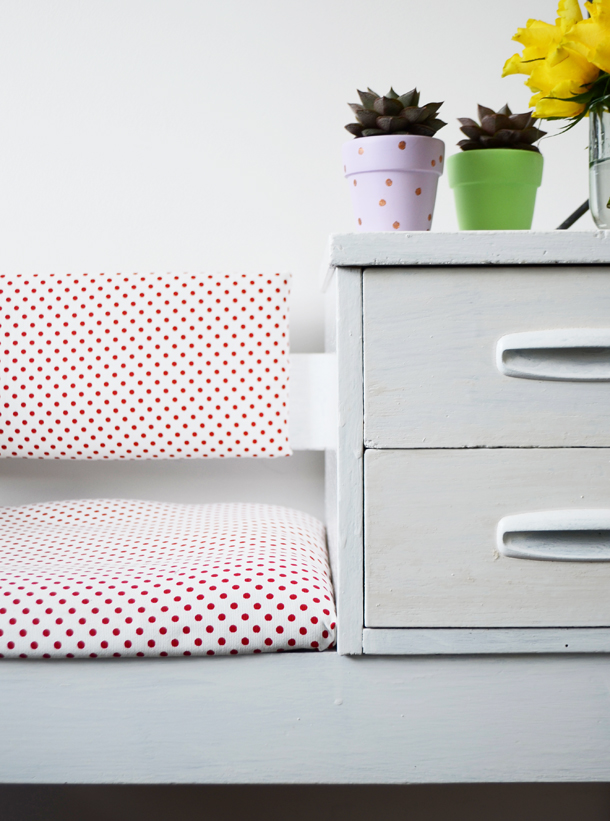 Interior designers are always saying houses should have "landing strips", or places where you can put your keys and shoes and mail when you walk in the house. Well, I think you could consider this the whole airport – a whole room devoted just to bags, backpacks, paperwork, basketball boots, motorcycle gear, jackets, and the list goes on.
When one of our neighbors was giving away this little traditional Irish phone seat, I thought it would make the perfect addition. It's a nice little place to sit down and take shoes off or put them on, and it has storage for all of our mail and stamps and notecards in the drawers. I also love that it's something that used to be in every household – the old landline phone with rotary numbers used to sit on the little table. I like imagining all the phone calls, with both good and bad news, that used to happen on this little seat.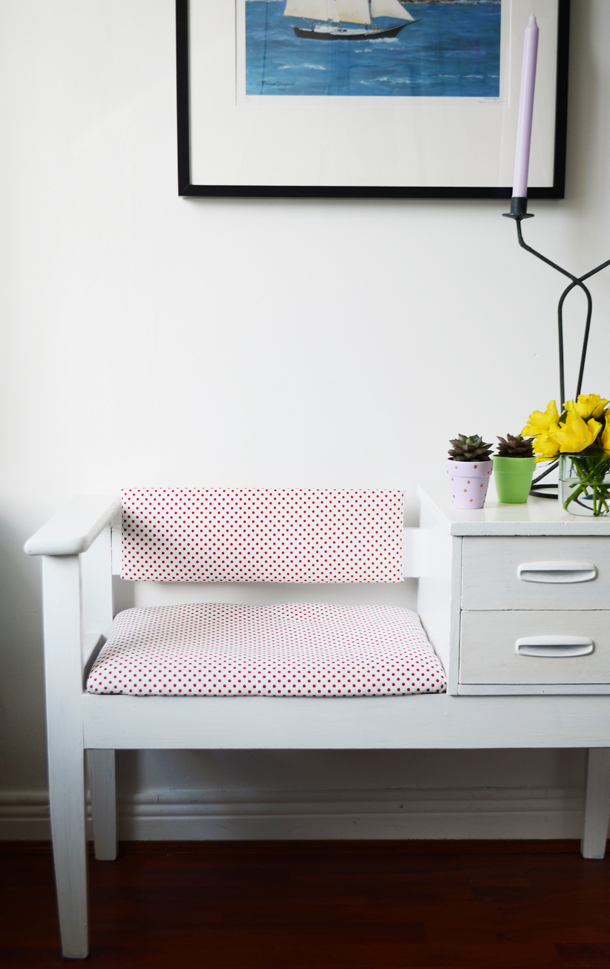 It did, however, start out kind of ugly, with brown laminated wood and icky brown fabric. However, a few coats of paint and some red dotty fabric on the seat makes it so cheerful to see when you enter the house. It was incredibly simple to recover – I just removed the screws that attached the seats, used a staple gun to attach the red dotty fabric, and then screwed the seats back on!
My brother gave us the limited edition sailboat print a few years ago and I finally got around to having it mounted a few weeks ago. It's a sailboat on Portland Harbor with the East End in the background, where both my brother and sister have apartments, and where I had an apartment before I got married. I love seeing it when I walk in the house!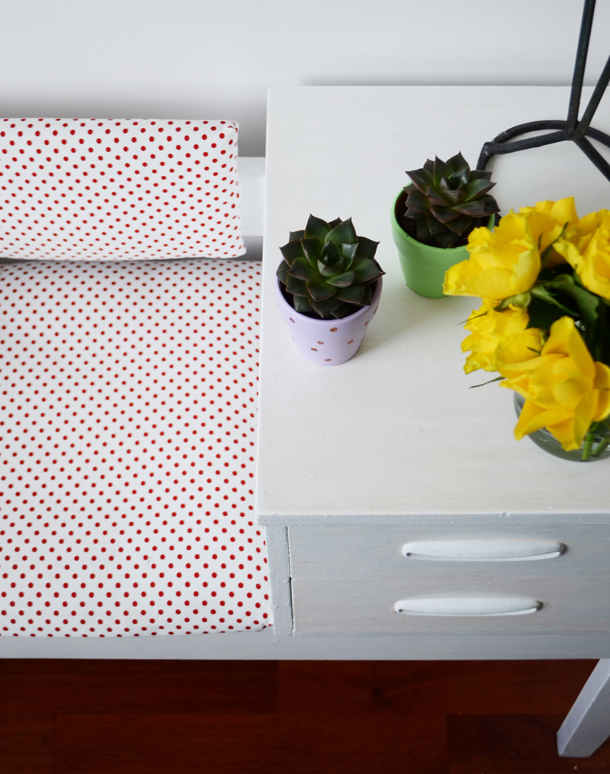 I'm hopeful that I'll be able to share photos of the finished space in the coming weeks, although I'm realizing photographing such a tiny space is going to drive me nuts. Trying to take photos of this sweet phone seat was nearly impossible! I'm also realizing my DIY projects might be a little more impressive with before photos. Sometimes I just forget until I'm halfway through a project, at which point my hands are too painty to take any photos. A new DIY resolution for me!