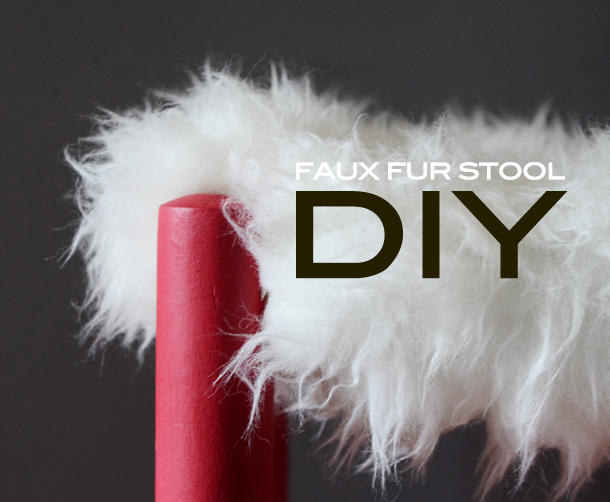 Good morning, friends! For 2014 (or at least the foreseeable future), I've declared Thursday to be DIY Day on From China Village. Last year involved a lot of DIY that was not very interesting to share – so much house painting! – so I want to bring you lots more smaller projects that I'm getting to work on now that the boring stuff is out of the way.
First up, this little DIY faux fur stool I put together last weekend! I've been coveting one of these fur stools from Makers & Brothers for quite a while, but they are just too expensive for this round of makeovers. So I decided to make my own! It was very simple: ugly stool + chalk paint + faux fur + staple gun. Presto! A cute little stool for our bedroom!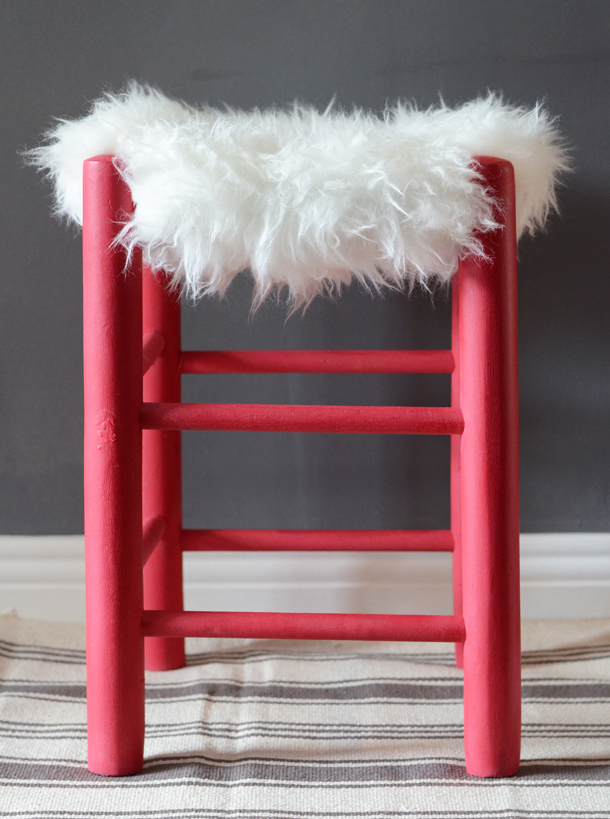 First, I stopped into the sweet Moss Cottage shop in Dundrum and picked up some Annie Sloane chalk paint in a few different colors. I hadn't used chalk paint before but as it turns out, for a girl who hates clean up, this stuff is the business. Jen, the lovely owner of Moss Cottage, gave me some tips before I headed out the door, and she assured me it's pretty foolproof. Water it down with a bit of water, brush on a few coats, and seal with wax. Super simple.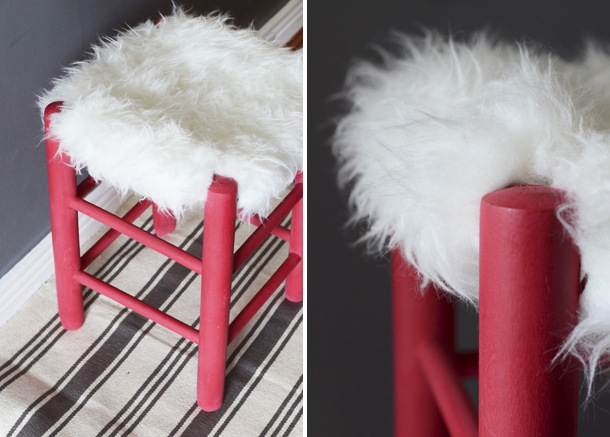 I decided to try this super-saturated red-fuschia on a very sad old wooden stool that had been sitting in my studio for years.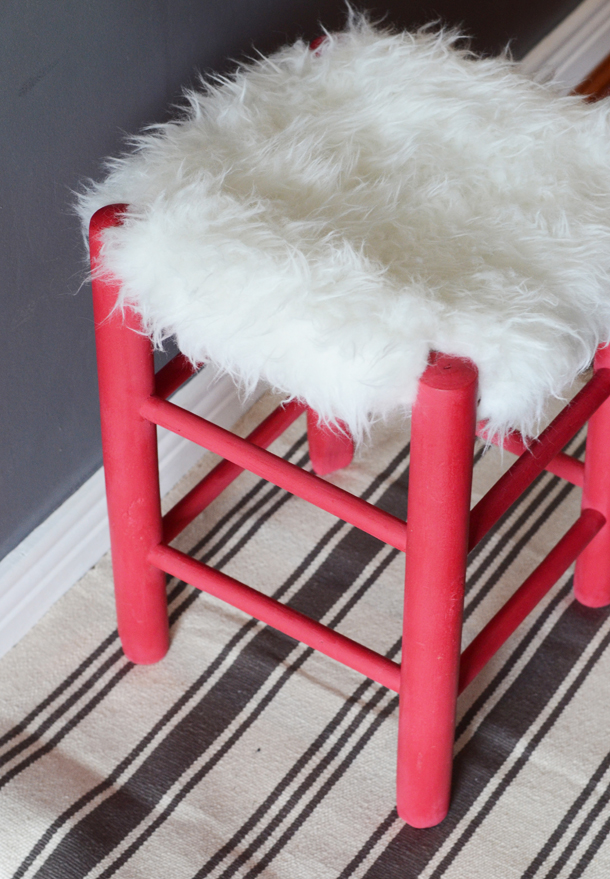 Once the paint was dry and sealed with wax (you just wipe it on with a cloth), I took a piece of faux fur from Ikea and cut a chunk of it just a little bigger than the top of the stool. I then stapled the faux fur onto the stool, securing it underneath. The original top of the stool (another resolution – remember to take before photos) was pretty beat up caning, but if I want to take the faux fur off, I haven't damaged anything that you'll see.
I'm very pleased with how it turned out – it adds such a fun punch of color to our bedroom, which you will be seeing in full very soon!
Huge thanks to Moss Cottage for providing me with the paint for this project. Moss Cottage offers workshops on how to use Annie Sloane chalk paint, as well as other bridal and seasonal workshops throughout the year. And the adorable Moss Cottage is worth a visit for chalk paint and lots of other adorable bits and pieces!