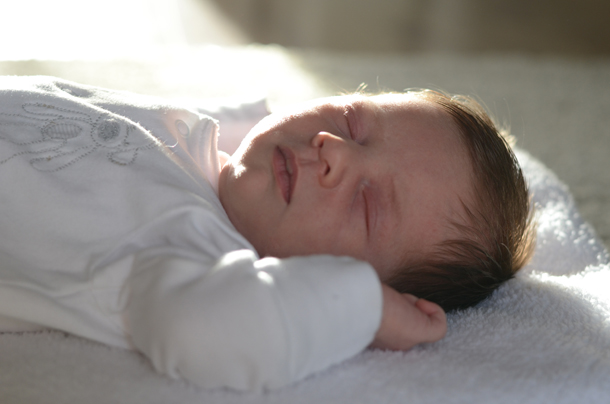 There's been a bit of a baby boom among our friends lately. I suppose that's what your 30's are about – lots and lots of babies! Two of our dearest friends, Andy and Naomi, had a beautiful little baby girl, whom they named Elsie Grey, and I was thrilled when they asked me to come by one morning to take a few photos of their new family.
I was only planning to share a few, but flipping through them, I couldn't resist sharing at least a handful. These three are terribly photogenic and I love how the images came out so cosy and light and bright. Doesn't everyone look remarkably well rested just three weeks after the arrival of baby Elsie?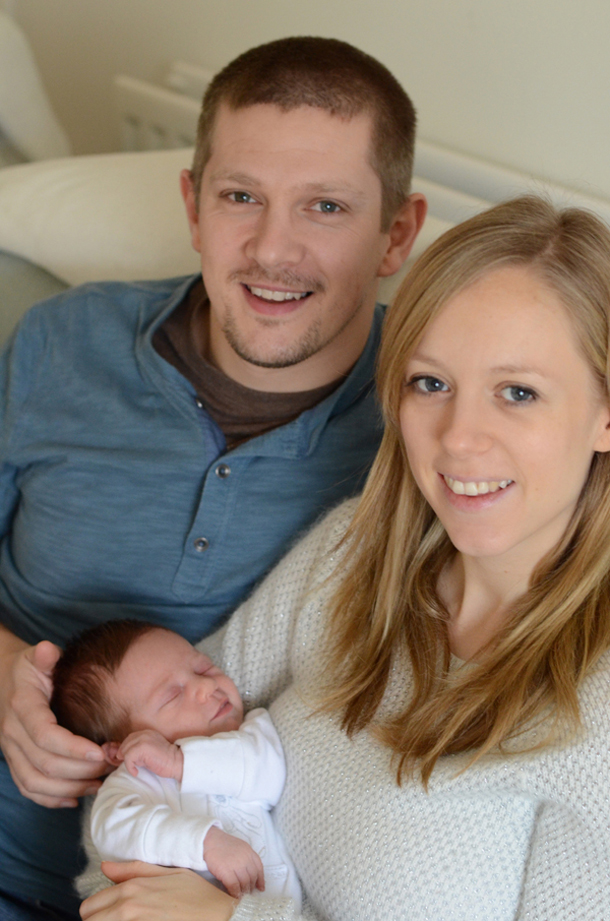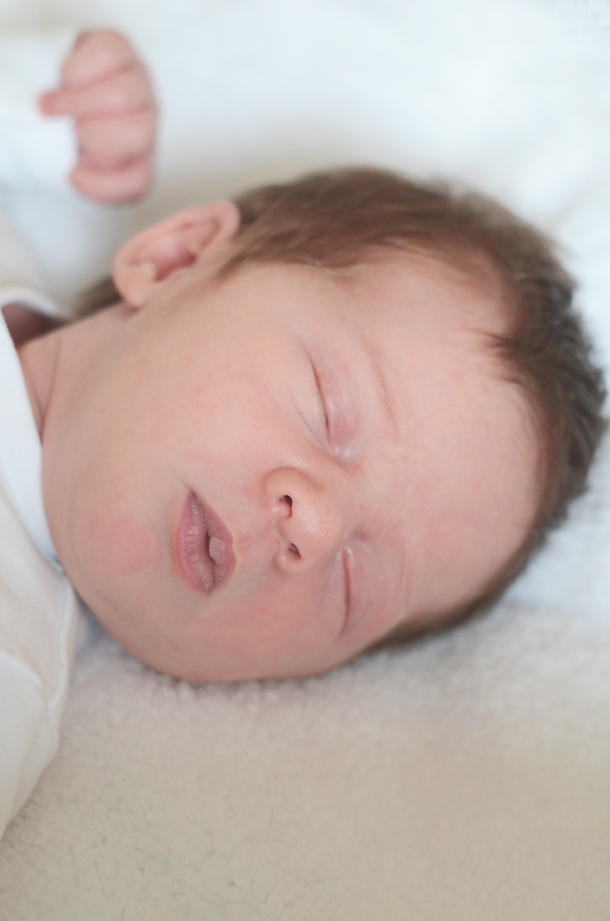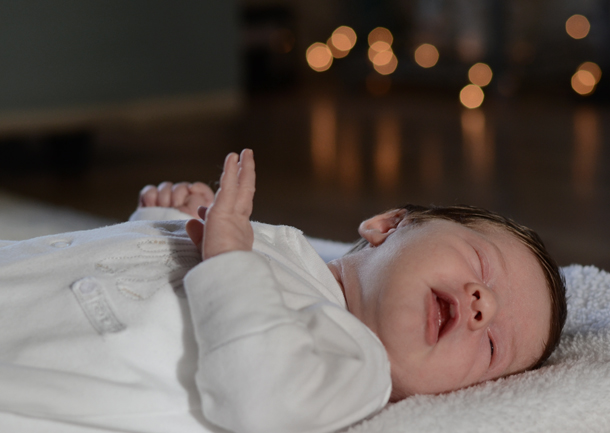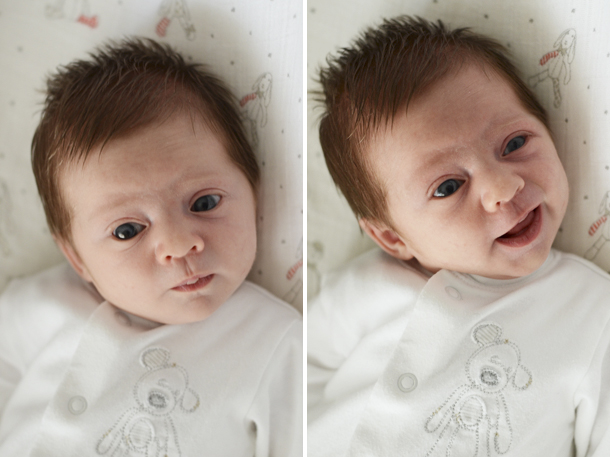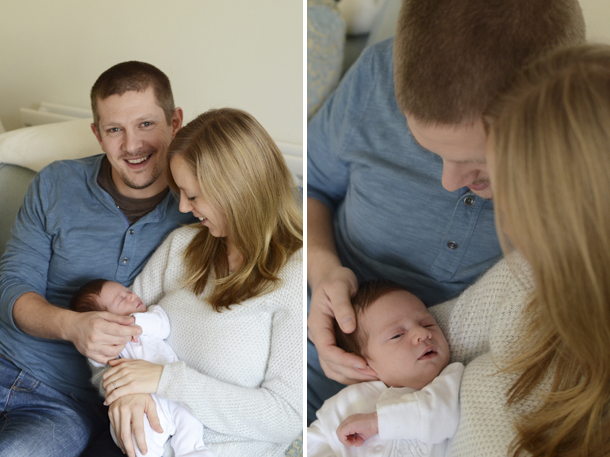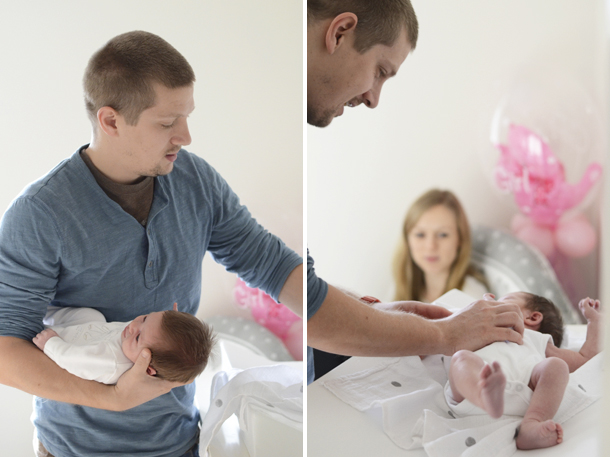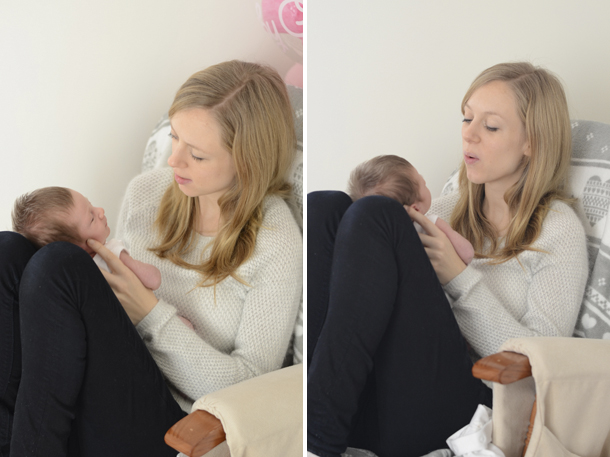 It was such a special morning, watching my friends with their new addition to their family. Thanks, Nomes and Andy, for letting me capture your early days with teeny Elsie! Babies are quickly becoming my favorite subject to photograph – good thing there are lots to go around!