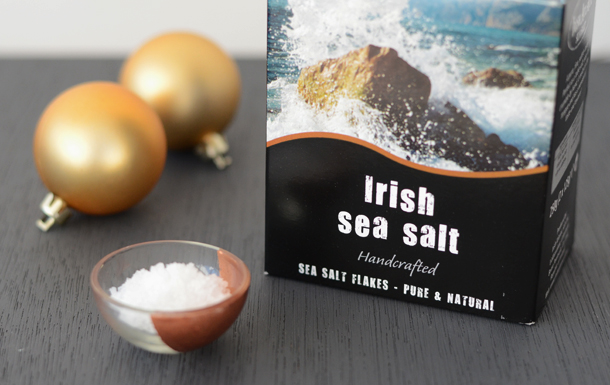 Today I have another awesome Irish Christmas present to share with you all! This one is for all your foodie friends and family: Irish Atlantic Sea Salt! I bought a box a few months ago and I use it nearly every day. It's perfect for crumbling into a simmering pot of anything and it's my go-to for sprinkling on top of avocado toast. The perfect crunch without being overwhelmingly salty.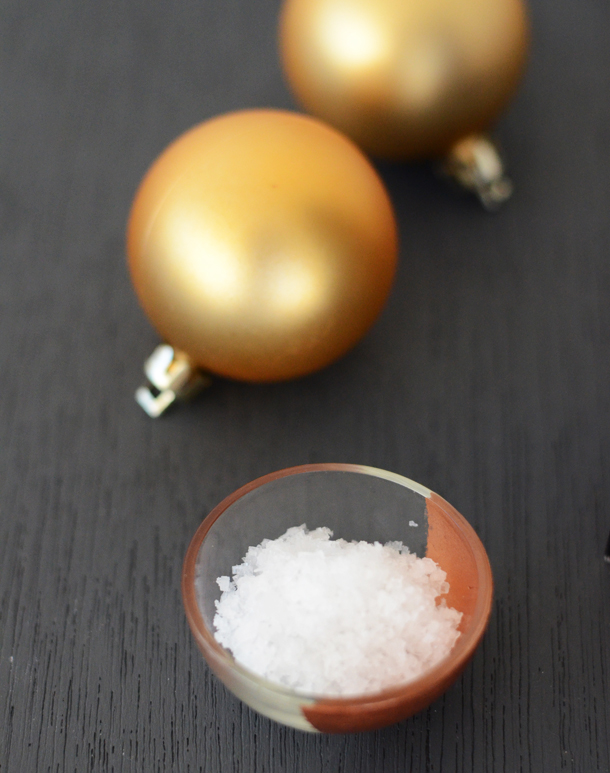 One of the most fun things about Irish Atlantic Sea Salt is that it's made in West Cork on the Beara Peninsula, which is the place my family stayed the first time we ever came to Ireland when I was in high school – long before I had any idea I would ever meet Michael or move to Dublin! It's an incredible part of the world – rugged and wild and filled with sheep – and it's really fun to have a tiny bit of it in what we eat!
You can buy it online and if you act fast, you should be able to have it delivered before Christmas!