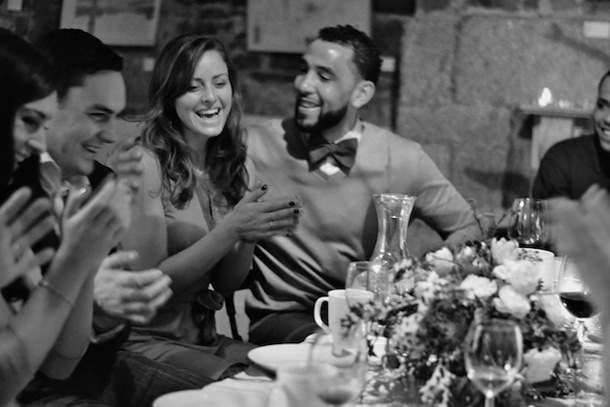 On Friday, I hosted a 30th birthday dinner party to belatedly celebrate with my friends and family in Dublin. This has been the never-ending birthday celebration, of which I feel a little undeserving!
When I first started thinking about turning 30, I knew I wanted to host a dinner party where as many of my friends and family could sit around one table, drinking wine and eating delicious food (not prepared by me!) and chatting and laughing. I asked a few friends whom I've admired for so long to help me put it together – a dream team of people From China Village has introduced me to in the past few years.
After spending the afternoon putting everything together with stylist Ciara from Style Serendipity and fab photographer Rincy from A Little Bird, a second dream team of friends and family arrived and made the evening one of those I'll be remembering for years to come. Laughter and smiles and great conversations, alongside stunning flowers from the Informal Florist, delicious food from Coppa, and a five layer (!) cake from the WildFlour Bakery!
We spent the rest of the weekend eating leftovers (so much cake!), staring at the gorgeous flowers that are now sitting in our living room, and reliving the laughter and chats of the evening. And also recovering from a teeny tiny bit of a hangover. I think we successfully proved that 30 is the new 21!
I'll have lots more images to share soon, and lots more details about the wonderful people who made it happen. In the meantime, giant thanks to everyone who made it such a special evening!