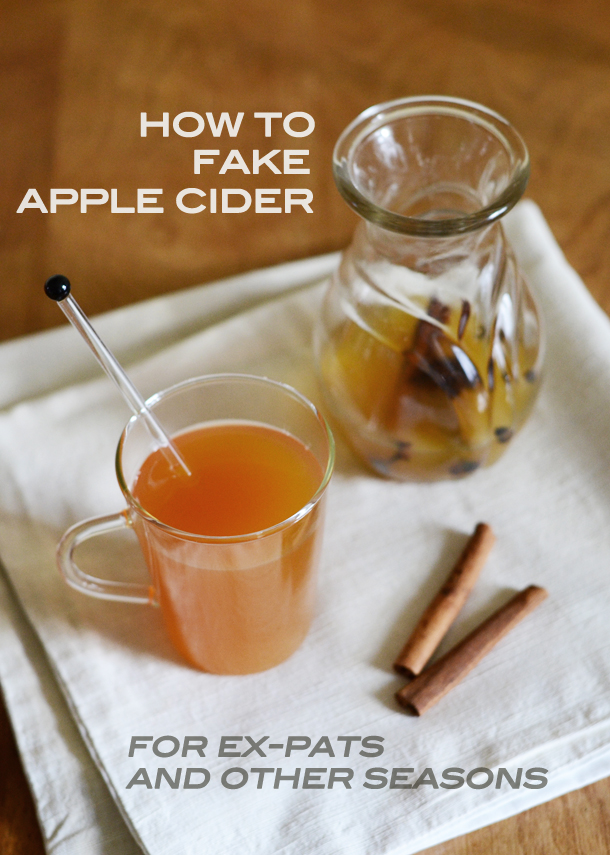 I'm still in Maine, so there's a big jug of real apple cider in the fridge. I've been sipping cold cups of it with breakfast, lunch and dinner. It's one of my favorite things and always on the list of things I request when I come home anywhere near autumn because it's impossible to find in Ireland. There's alcoholic, fermented cider, but that is not the same thing. In fact, it's even a little difficult to explain to Irish people what exactly I'm talking about when I say real apple cider. I mean the pressed kind that comes from the apple farm only in autumn.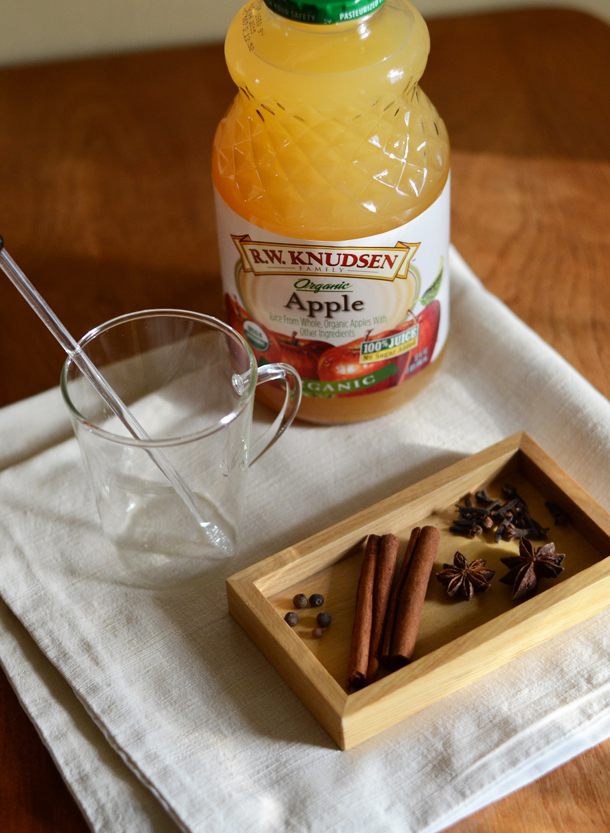 Because it's one of my favorite things, I've figured out a way to fake it when I'm not in Maine for the season, and it's really very yummy! It totally satisfies my craving for that autumn, cider flavour, although it is not very delicious cold. This is a hot drink, and very like mulled apple cider. An added bonus? It fills your whole house with the most delicious smell. I made it a few weeks ago when we were back in Dublin and Michael walked in the house half way through brewing it and exclaimed, "It smells like…autumn!"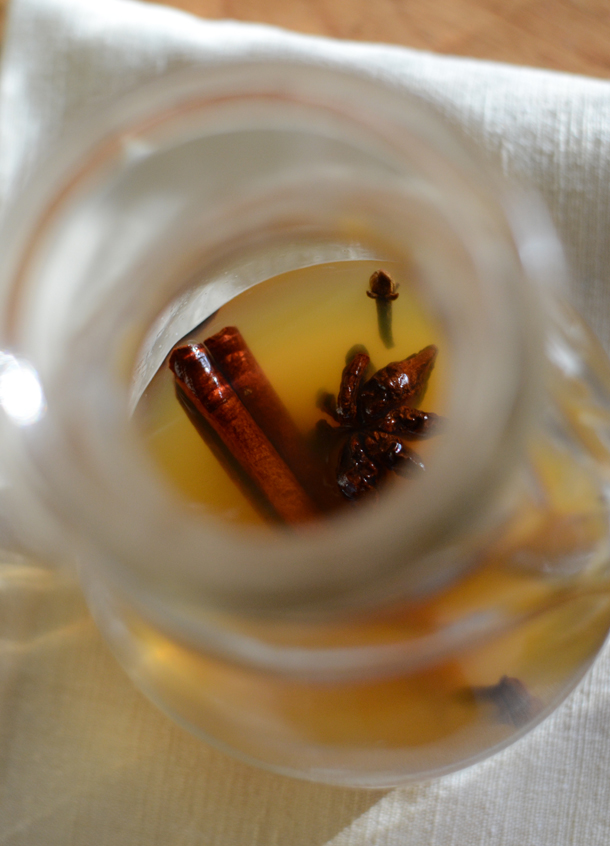 Exactly! It smells and tastes like autumn and it's really simple to make.
Here's what you do. Find the cloudiest apple juice you can. It also works with the cheap, concentrated stuff, but the cloudy apple juice works best. Pour the juice into a pot and turn it up to medium heat. Add two cinnamon sticks, 12 whole cloves, 5 allspice berries and 2 star anise pods. Sometimes I use a few slices of orange if I want to mix it up as well.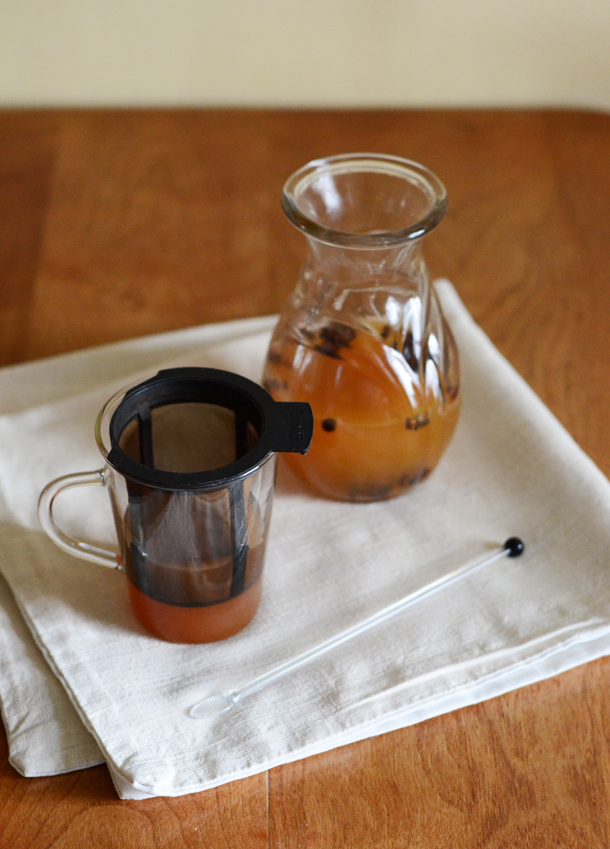 Let the juice and spices come to a simmer and then turn down the heat to low. I usually leave it for about half an hour for the juice to totally take up the flavor from the spices. You can leave it for an hour or so if you want it to be very strong, but you'll want to make sure you have enough apple juice in the pot because it will evaporate over time.
When you're ready to serve the apple "cider", strain the liquid from the spices and pour it into mugs. The spices will probably have some life left in them, so you can add some more apple juice and make a little more if you like!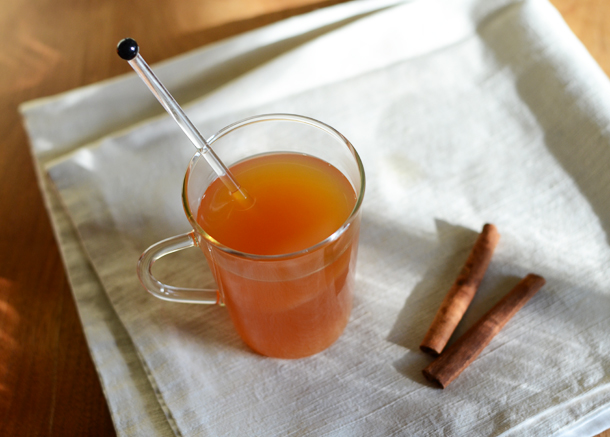 I used a tea strainer that just happened to fit these sweet little glass mugs perfectly!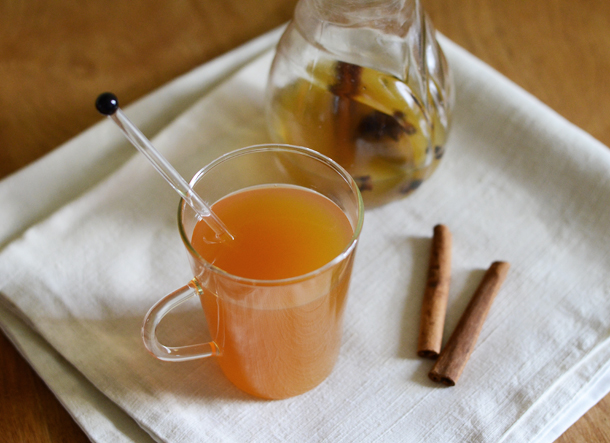 So there you go, fake apple cider for ex-pats and other seasons! Enjoy!