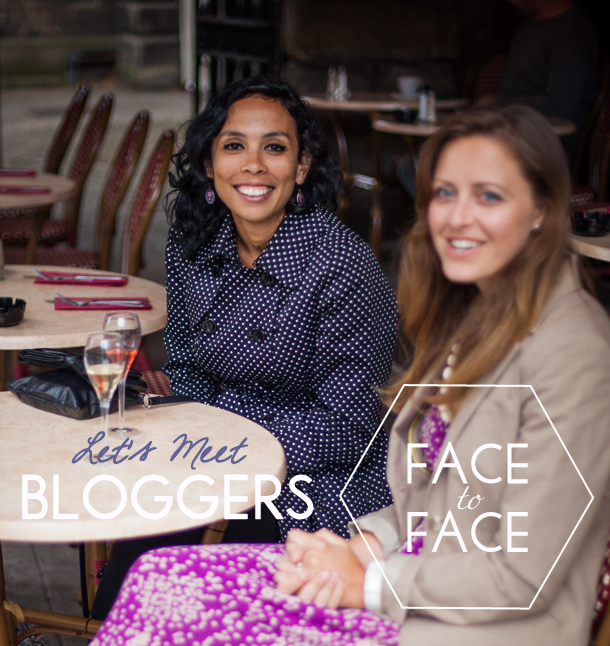 Today I have another fun Irish blogger to introduce you to! In another episode of Let's Meet Bloggers Face to Face, we get to meet Ketty, owner and inventor of the sweet blog French Foodie in Dublin. She's downright adorable, so let's all get to know her!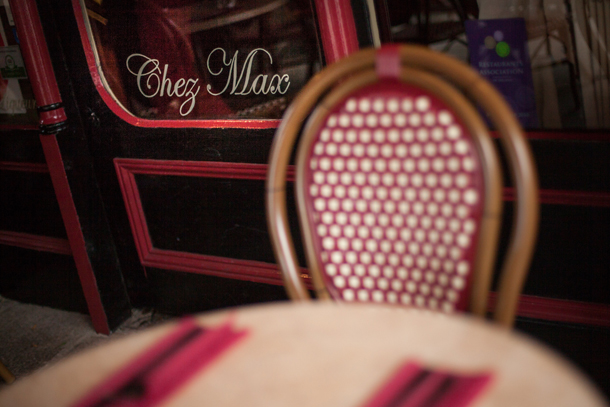 Chez Max is actually one of the places Ketty turns to if ever she needs a little dose of home. She moved to Dublin from France nine years ago, and now calls it home – with her fiance, Mr. French Foodie in Dublin as he's called on her blog. Tres mysterious!
Ketty writes about her experiences dining and living in Dublin, and she has the most wonderful way of writing about restaurants and markets – always so positive, but not gushing, and very constructive. And somehow she manages to make iPhone photos of food look appetizing! I've started to take Ketty's recommendations on her blog very seriously – sometimes I even reference her reviews to people when we're choosing a place to eat in Dublin. Which means it's safe to say I'm a total groupie.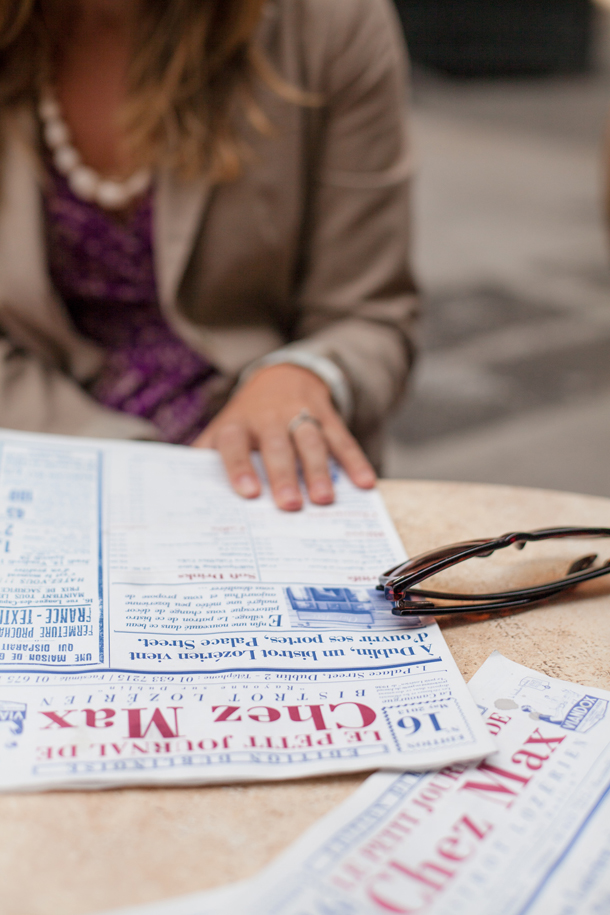 But I'm certainly not Ketty's only fan. She just won two awards at the Blog Awards Ireland over the weekend – for best personal blog and best newcomer blog!
I asked Ketty to choose one of her favorite spots in Dublin for us to meet, and she suggested Chez Max. I've walked by Chez Max at the entrance to Dublin Castle (there's another location on Baggot Street as well) about a million times, but hadn't registered it as a potential stop. Turns out, it's wonderful and authentically French! Ketty wrote about it back in January of this year – you can check out her review right here.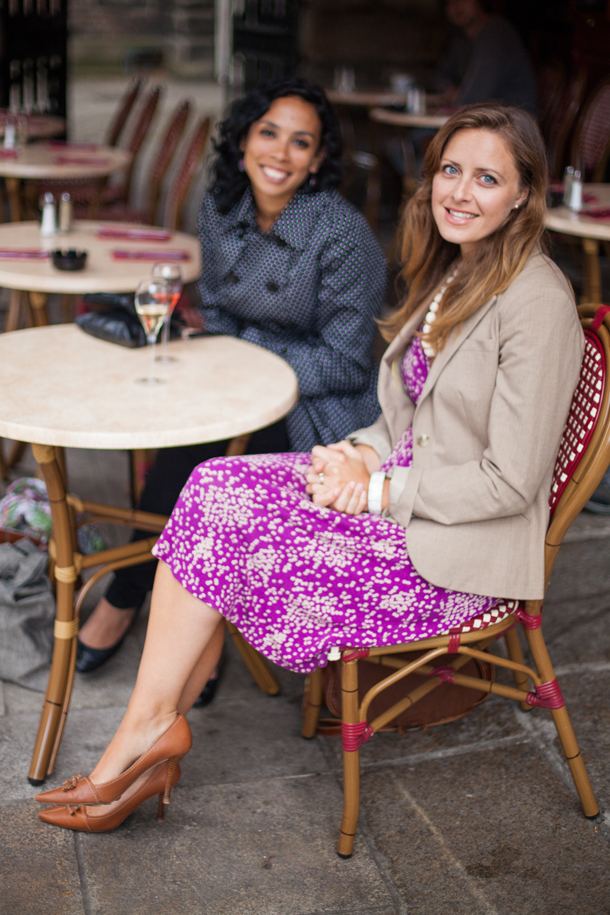 We ordered apéritifs – a before-dinner drink. And did you know apéritif was spelled like that? I was definitely missing that first i in my pronunciation and my spelling! I chose a peach apéritif and Ketty went with raspberry. Mine was delicious, not too bubbly which was just perfect for me.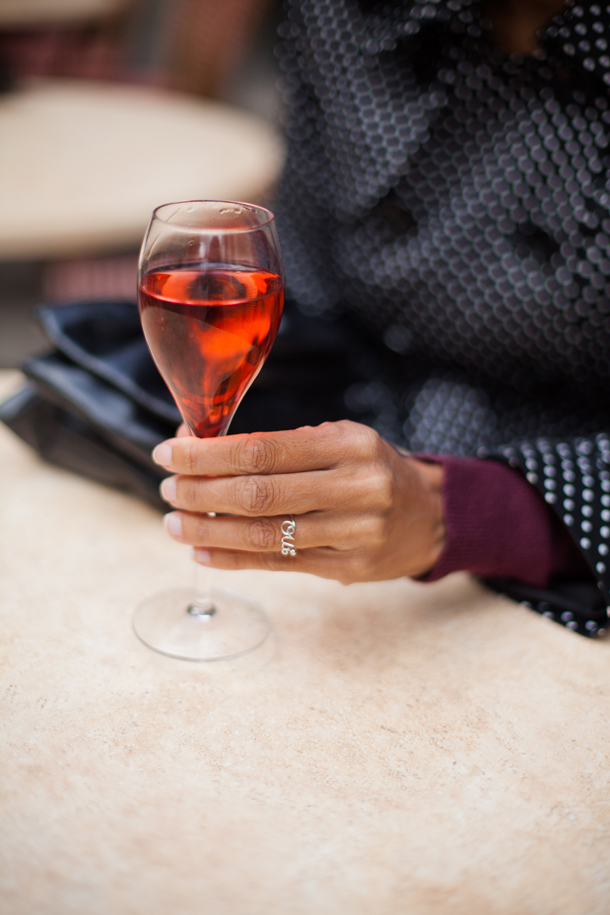 Isn't her engagement ring adorable? It says oui!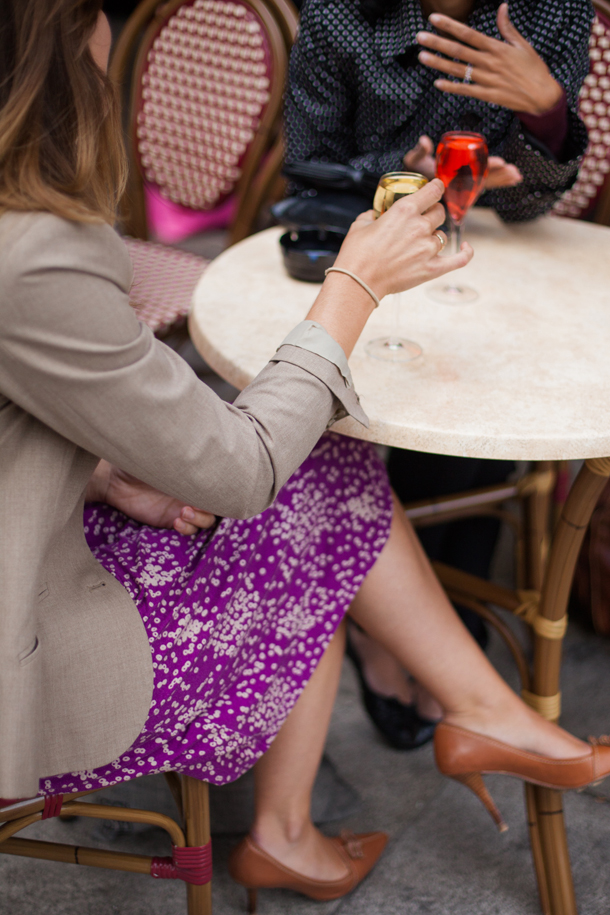 Ketty's new venture gets totally interactive – French Food and Wine Tours of Dublin guided by Ketty herself! You get to see and try some of Dublin's best French treats – macarons, wine and cheese, all in the course of a few hours! The best part? She actually carries a baguette to make sure you don't lose her in the Dublin crowds! Hilarious!
So give Ketty a big welcome, check out her blog, or maybe book yourself onto one of her tours!
Thanks to the wonderful Julie Matkin of Half a Dream Away Photography for these photos!