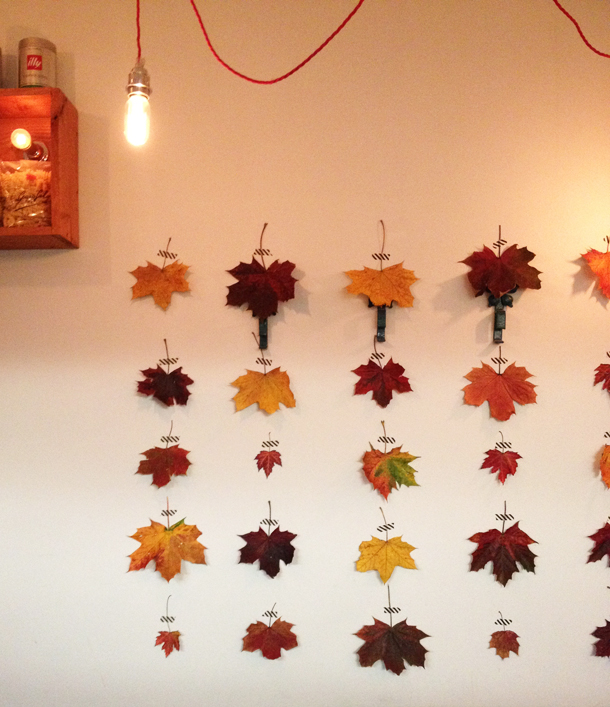 Happy Friday, friends! How was your week? Mine was wonderfully full and busy, and also a little exhausting. Today, when I woke up to pouring rain and driving wind, the adrenaline I've been running on for weeks just evaporated. The wind and rain haven't stopped, and I feel a little like I'm moving through fog at the moment. Everything is taking just a little while longer to process!
This week, I had lots of meetings about upcoming projects, did a few interviews for my Marriage Snapshot series, and then hosted a lifestyle blogger meetup with almost thirty Dublin bloggers! The photo above is the photo backdrop (which I think we mostly forgot to use – too much chatting!) that Alex made for the night. Pressed leaves + stripy washi tape! So simple! I'll be sharing more photos and details from the night next week. And next week will finally be the reveal of our bedroom makeover!
This weekend, Michael and I are going to an engagement party and a wedding afters (an Irish thing where you get invited just to the dancing part afterward, when you don't know the couple that well), and I'm finally going to get to watch Michael play a little basketball! I've missed his first two games of this season, and I'll miss the next two, so I'm excited to cheer him on this weekend.
Last night, I made pumpkin chocolate chunk cookies and fake mulled cider. I'll share my recipes for that autumn combo next week! Until then, have a lovely autumn weekend!