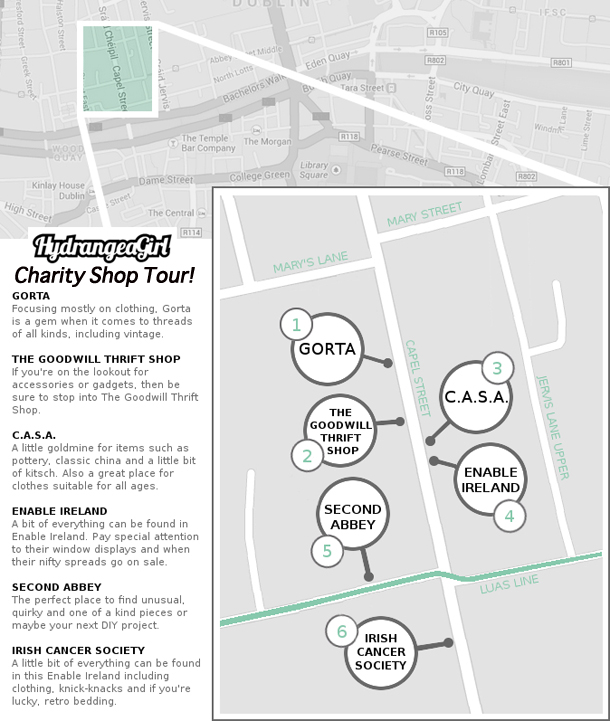 I have such a treat to share with you today. Alex (from yesterday's awesome post about our visit to the Merchant's Market in East Wall, Dublin) has put together a charity shop tour of Dublin just for us! I have to admit, I haven't actually been into most of these places. I never really understood that charity shops in Dublin are like thrift stores in America – great for finding gems needing a makeover!
Alex has such great luck in these spots – just check out her Mozart bust necklace holder! Isn't it hilarious?
Do you have any favorite charity shops in Dublin? There are lots over near Thomas Street on the South side, and some of them specialize in furniture. I think I'm going to have to brave them one day soon! I'm still on the look out for a few bits and pieces for our living/dining room, and I might just find a candidate for a makeover!
Thanks so much, Alex, for sharing your favorite spots with us!