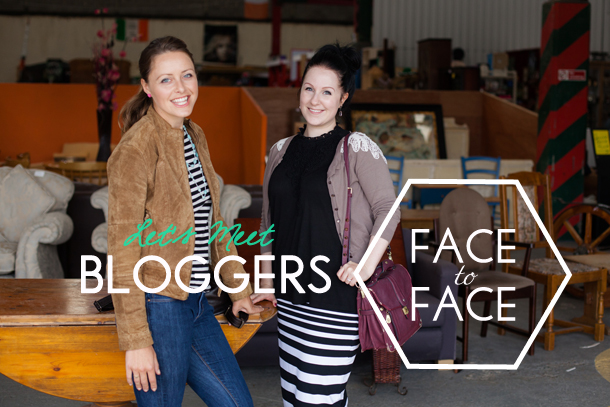 Friends, we are going to kick off this (very grey in Dublin) Monday with a new series! We're going to meet some of my favorite Dublin-based bloggers face to face. Well, technically, you're still meeting them on the internet, but I got to meet them face to face and now I get to show them and their favorite Dublin spots to you!
We're kicking off this fun new series with a little adventure in thrifting with Alex Carberry who writes the DIY and lifestyle blog called Hydrangea Girl. As you might have guessed, Alex loves hydrangeas, as well as stripes and anything plum colored, and she has a knack for repurposing, spray painting, and generally sprucing old items into wonderful new ones! Her scrabble tile monogram DIY and her stag's head shower curtain are some of the best DIY ideas I've seen in a long time. She's incredibly talented and clever, and also just a total hoot! I haven't giggled like I did wandering around with Alex in a very long time.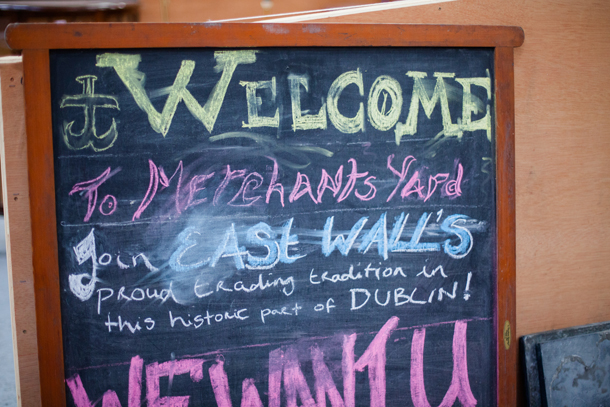 For this series, I'm asking bloggers to pick a place for us to meet that they feel represents them or their blog. We meet there, have lots of chats and do some exploring, and the ever-amazing Julie snaps some photos. Alex chose the Merchant's Market in East Wall, which was absolutely perfect for showing off her thrifting skills. The Merchant's Market is a warehouse full of vintage, second hand, and antique bits and pieces. It's open seven days, but not all the stalls are open every single day. The weekends are your best bet for getting the most out of your visit. It's also incredibly fun for soaking in the atmosphere of East Wall – I always have to try really hard to understand the thick Dublin city accents, but the people are friendly and hilarious when you figure out what they're saying!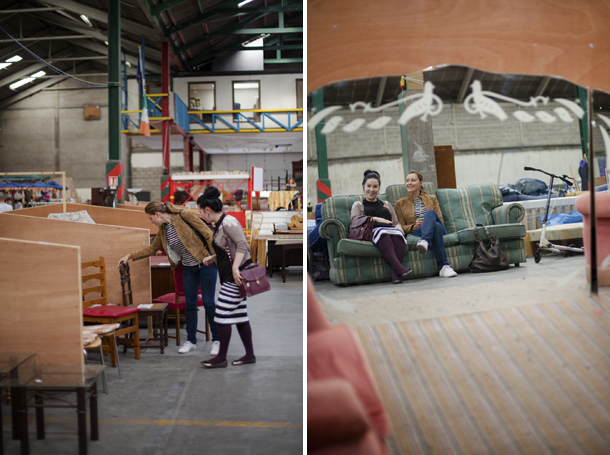 I arrived a few minutes before Julie and Alex, and did a lap of the whole warehouse on my own. I found nothing that really interested me at all. Then Alex arrived and it was like we were wandering through a totally different warehouse. She just has an eye for gems. And cat pottery.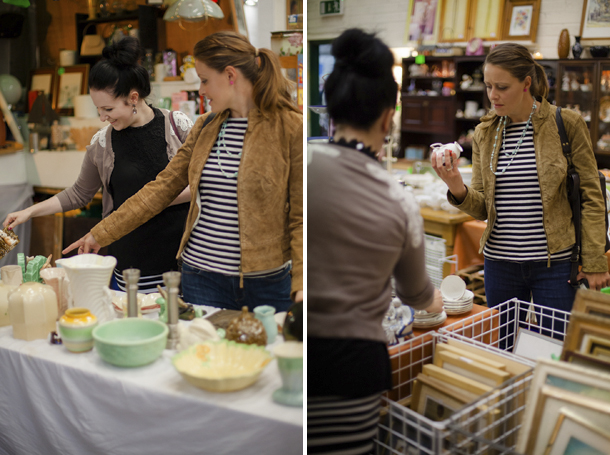 But my absolute favorite thing about exploring the market with Alex was that she knew so much about the history of pieces that are really traditionally Irish. She could pick out pottery that I thought looked like junk, but that turned out to have such a story to her or her family, or just to Ireland in general. And instantly, it didn't look like junk!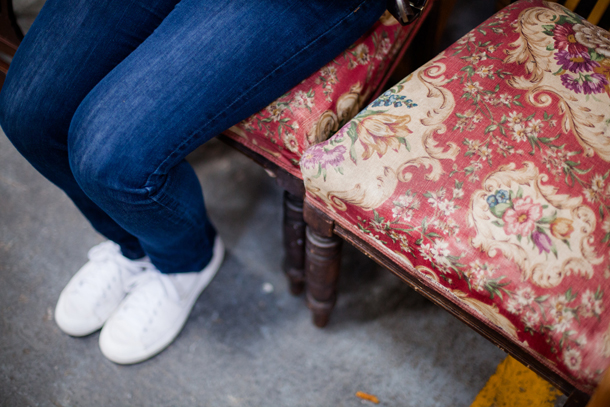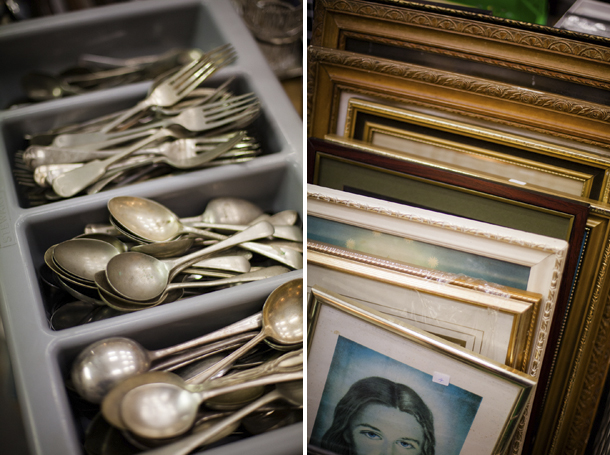 If you haven't visited the Merchant's Market, I would really recommend it, even if you can't convince Alex to be your tour guide. I went back this weekend and came home with the sweetest bar cart! The market a great resource for plates and tea cups, frames and even furniture. They have some incredible mid century modern side boards at the moment that I had a hard time leaving behind! You just have to be ready to spend some time really looking thoroughly at each stall. Often the best stuff is hidden behind the junk!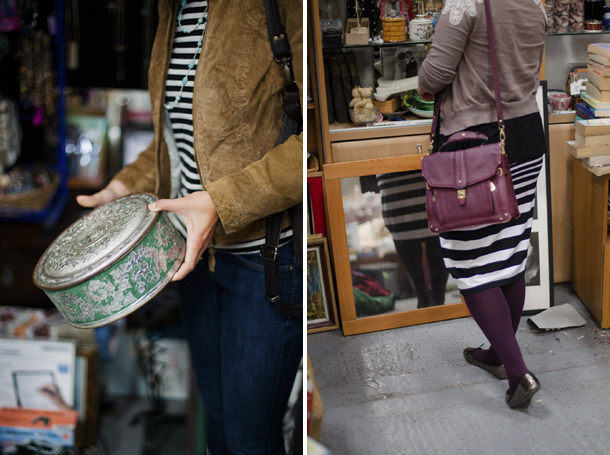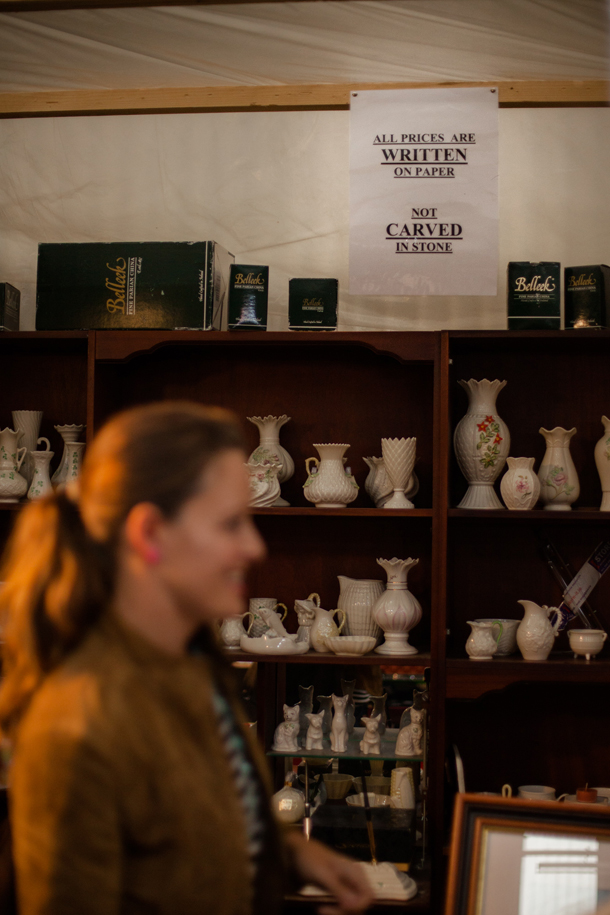 I loved this sign – don't be afraid to haggle a little. And check out the creepy row of cats staring back out from that shelf!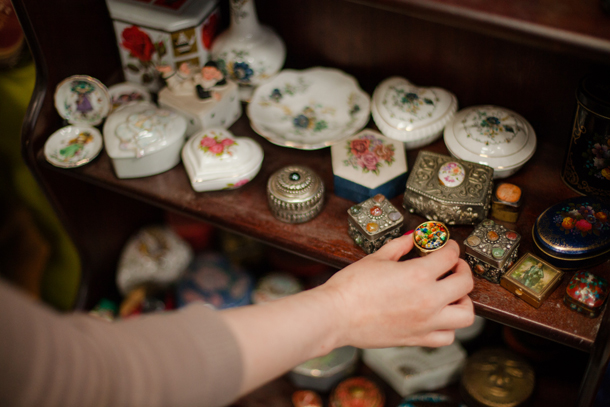 The Merchant's Market is also a great spot for tchotchkes and knickknacks. I need knickknacks like I need a hole in the head at the moment, so I refrained. But it was difficult. There were lots of pieces that would make fun storage or add a little color to a bookshelf or wall.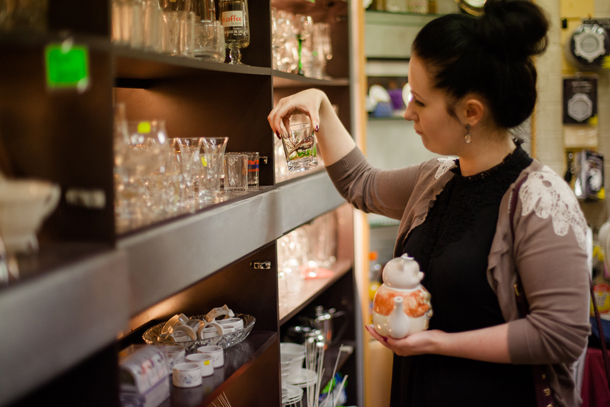 Aha! She found the cat pottery! I think this kitty teapot might have actually found a place at Alex's house!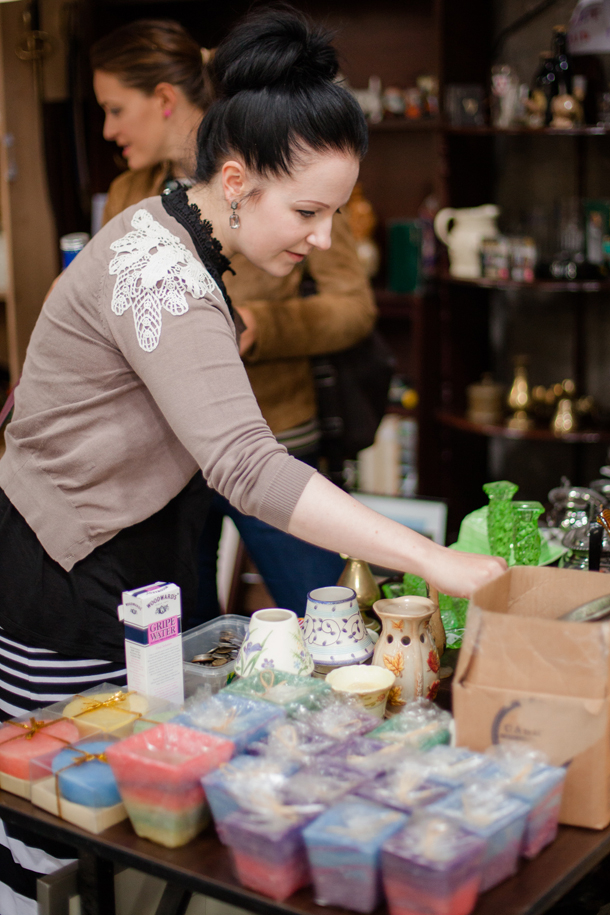 The young guy manning this stall informed us that those bright green candle sticks in the photo above are actually dyed with radioactive material! Needless to say, we did not bring them home. But radioactivity aside, they would look so cool on a mantle in a bright white room!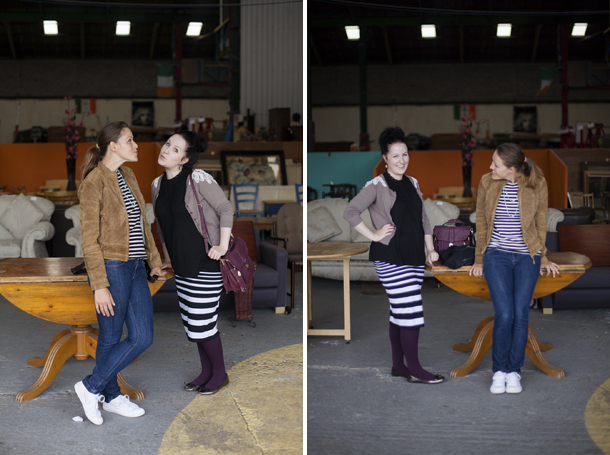 These photos might give you any indication of how giggly the afternoon was. Julie remarked how fun it was to take non-wedding photos for a day, so of course Alex and I had to ruin that for her! Sorry, Julie!
I'm so glad to introduce you to Alex, I hope you can give her a good old FCV welcome! And do zip over to her blog and get lost in her DIYs and projects. She's a creative wonder and I'm so happy she agreed to spend the afternoon down in East Wall with me! Thanks, Alex! Stay tuned tomorrow, Alex is going to share a bonus guide to her favorite Dublin charity shops!
All photographs by Julie Matkin, the friendliest photographer I know!