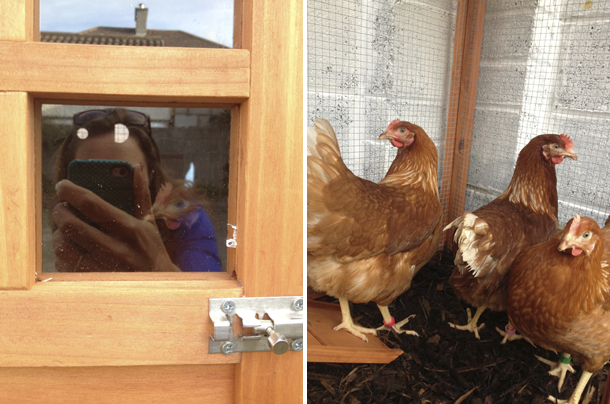 I couldn't think of another title for this post, because chickens-exclamation-point is about how I feel about what's going on in our back yard. We have four hens in a coop in the back yard and they are adorable.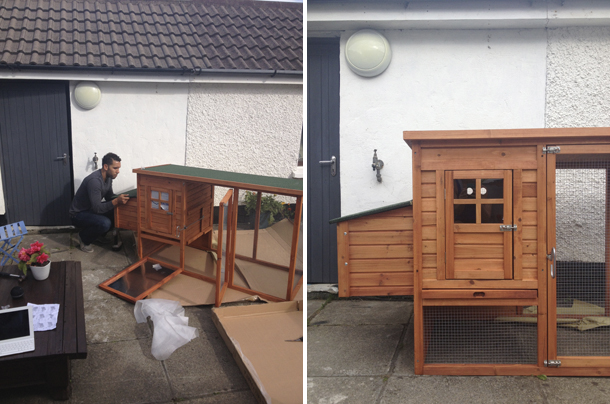 On Saturday morning, Michael put together the coop and a fence to make the chickens their run. They're not on concrete like in the photos above, they have a grassy patch all to themselves!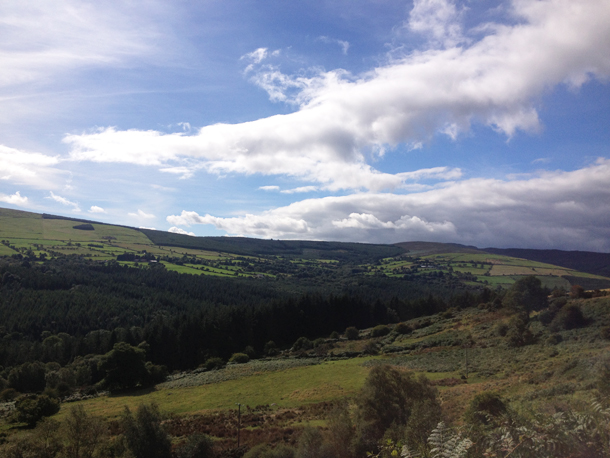 Then I headed up to Glendalough in County Wicklow with my mother-in-law (she grew up on a farm, so she was good to have as back up for an hour drive with chickens in the back of the Saab!) to pick up our four hens.  As it turns out, they had a very nice view growing up! Aaaaand now they're in Bayside. I hope they're not disappointed!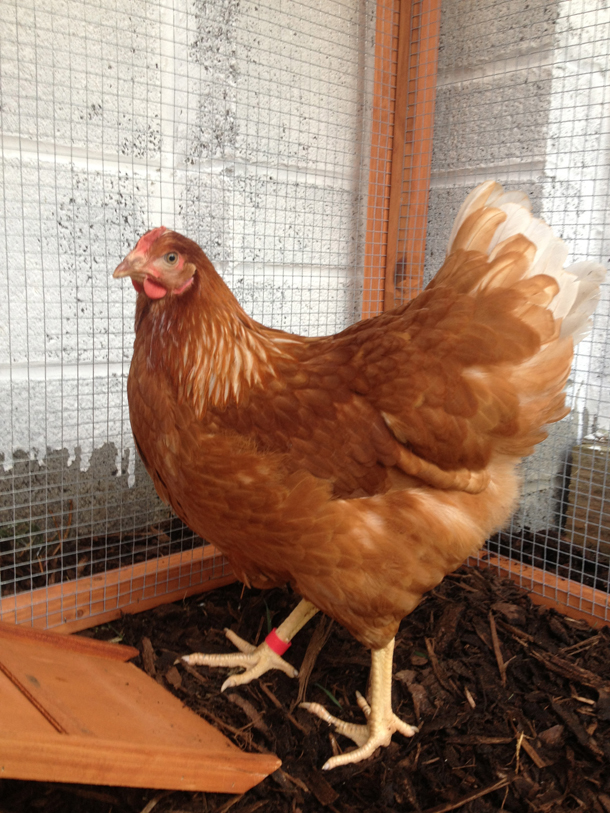 They don't really appear to mind so far! They're shut in their coop for another few days while they're getting used to their new home. on Thursday, they get to come out into the bigger run and we are so excited to see them pecking around a bigger area. We won't be getting eggs for another week or so since they're a little young, but you can bet I checked the coop at least six times today just to make sure there wasn't one in there!
On the naming front, we have managed to name two of the chickens. The one with the neon pink bracelet in the photo above will be called Frittata. It's a sassy name for one sassy chicken! And the one with the purple bracelet will be called Florentine, she's a little more chilled out. We're still auditioning names for hens three and four, but we're going to wait until they can roam a little more freely before making any big decisions.