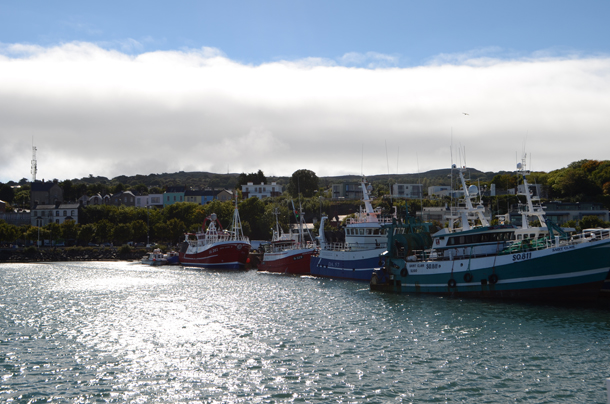 This morning I got up early to drop my mom to the airport. She's been visiting since Friday, which was much too short a visit, although I think I might have worn her out with all the projects we did while she was here! Sewing and organizing and sawing and gardening – we were busy from morning until night. But on Tuesday afternoon, we took a break to enjoy the Indian summer sunshine. We hopped on the train to Howth, where we boarded the Dublin Bay Cruise line to Dun Laoghaire.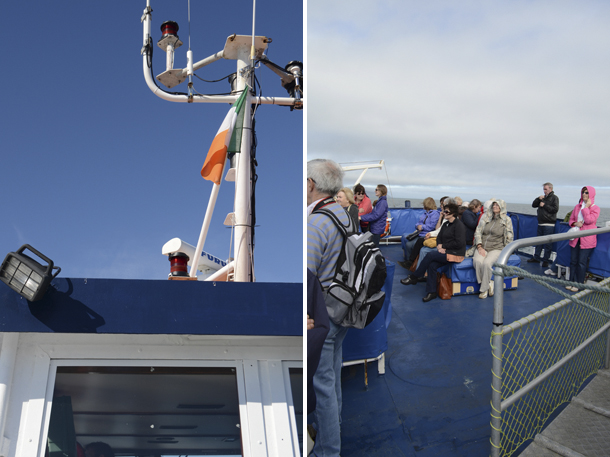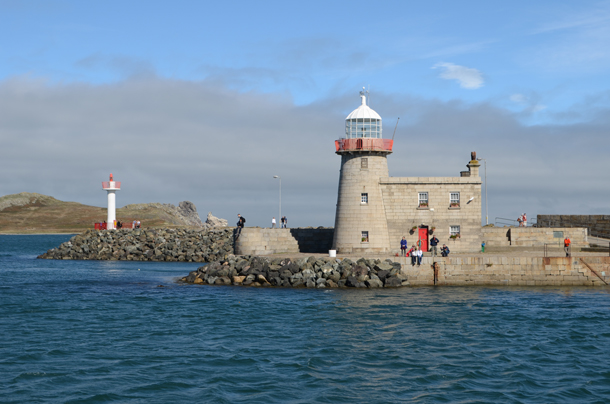 This might be one of my favorite photos of all time – the lighthouse at the end of the pier at Howth, taken from the boat as we headed out. And that's Ireland's Eye in the background, with a huge bank of fog hanging over it.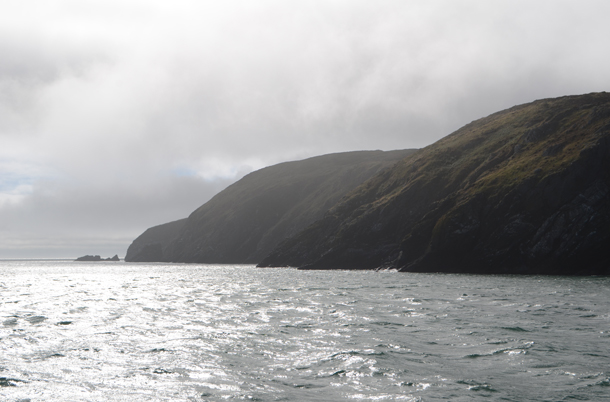 The fog was also hanging over the back side of Howth. It felt like a different day than when we were in the harbor! We've done the cliff walk around Howth more times than I can even count, but this was the first time I've seen Howth from the water. It was so neat to get a different vantage point – and see people fishing from some very precarious positions!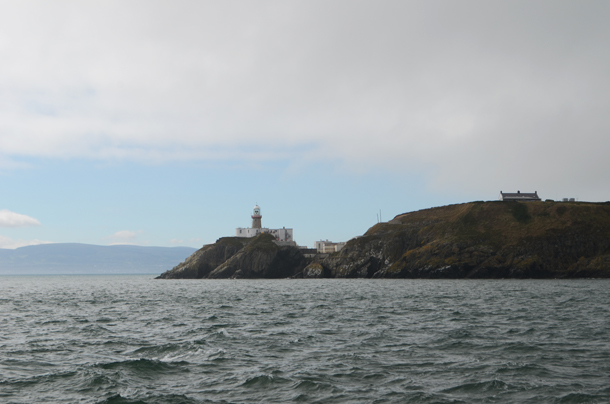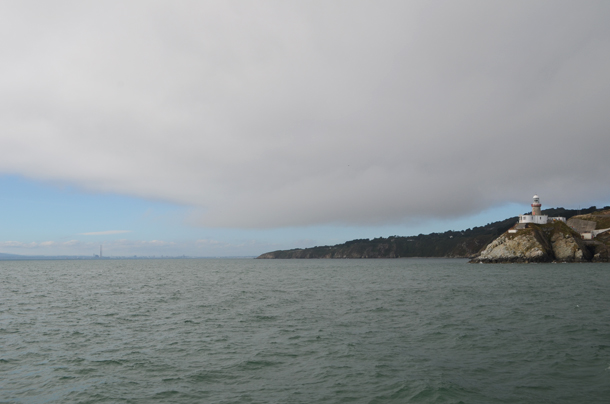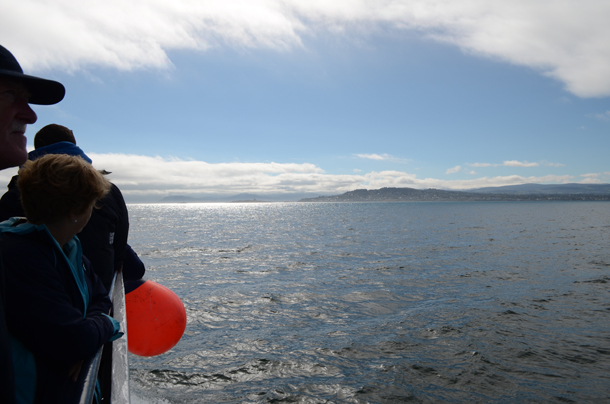 As we crossed Dublin Bay, we escaped the fog and came back out into the beautiful sunshine.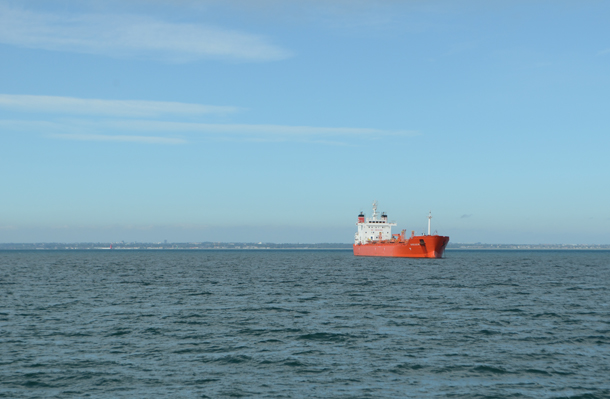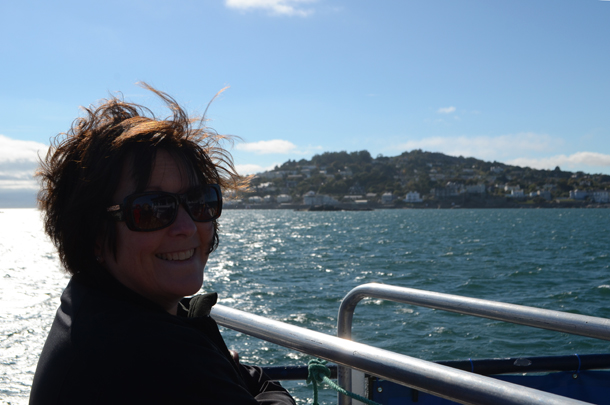 And there's my gorgeous windblown mom, whom I miss very much already!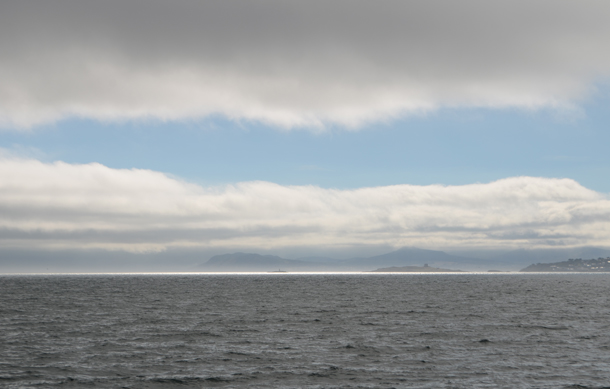 As we came into Dalkey, there was a strip of water illuminated through the clouds. It was just stunning. And a little like we were about to be beamed up.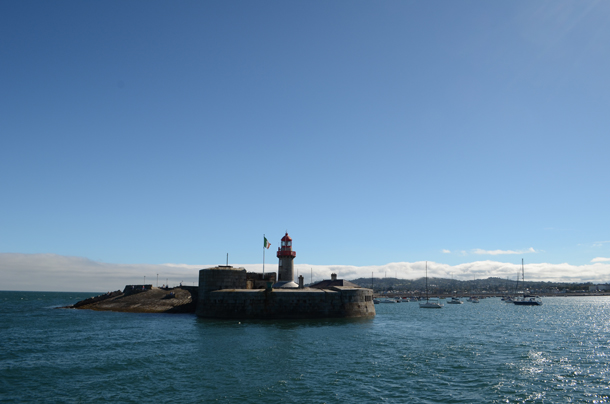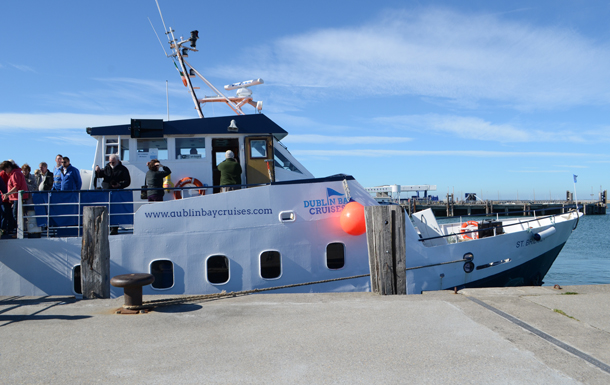 There's the sweet little Dublin Bay Cruise ship docked at Dun Laoghaire pier. It cruises twice a day, every day, both from Howth to Dun Laoghaire or Dun Laoghaire to Howth.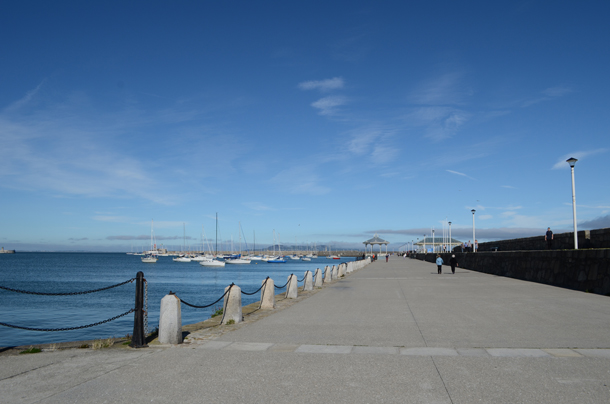 We happened to have one of the best weather days for our cruise, so we only needed jackets and pants. But if you're making the trip on a cooler or cloudier day, I'd suggest hats and gloves and layers. Our boat was full, and most people had pre-booked tickets. We booked ours the day before, which I think would be a good recommendation.
Thanks, Mom, for being such great help and such great company! Come back soon!