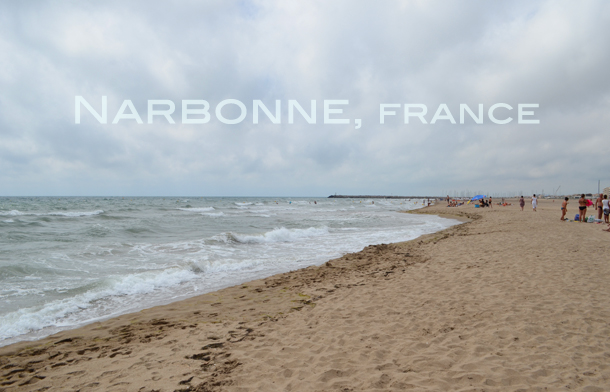 While we were in Carcassonne last week, we decided to make the 45 minute trip to beach at Narbonne on the Mediterranean for an afternoon. It was quite windy, and we later learned that most of the locals avoid the beach when it's that windy. We had a great time, but I can see why. By the end, we left because the sand was whipping around and we were covered in salty spray.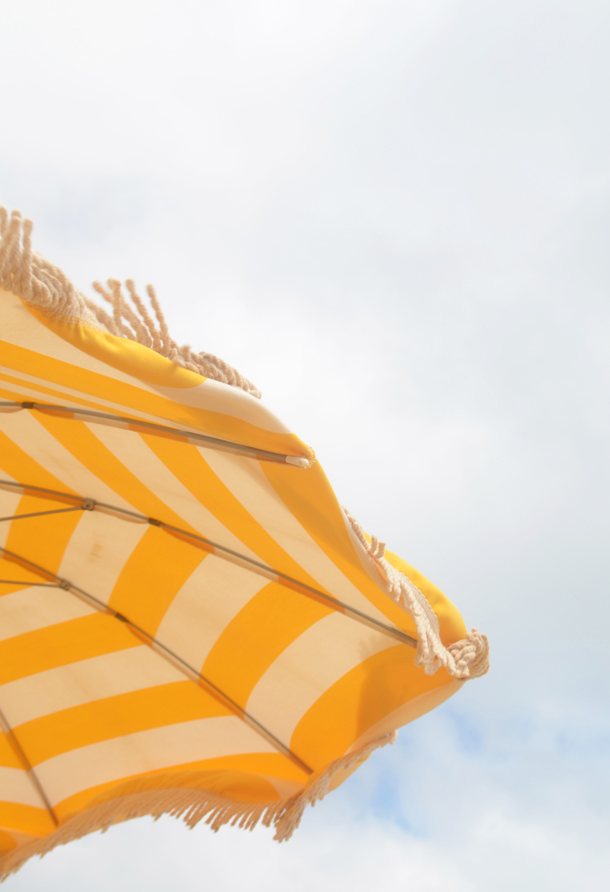 When we arrived, it was overcast, with only patches of blue sky. Because of the wind, it was almost chilly. We probably wouldn't have stayed so long, but just as we were ready to pack it in, we saw a strip of blue in the distance.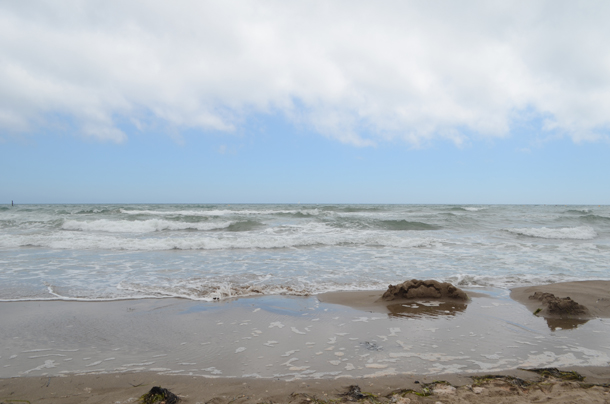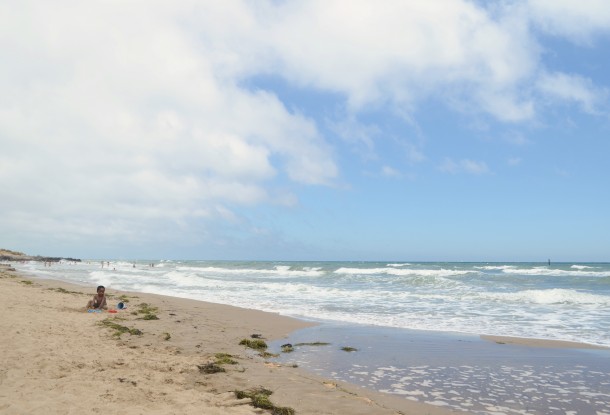 It was so odd to see the wall of clouds roll by us overhead, and before long we just had blue, blue sky.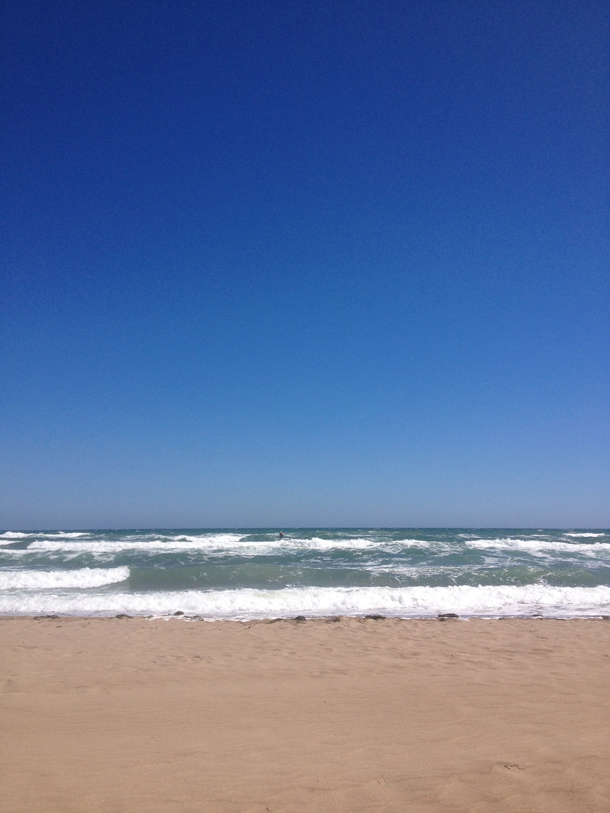 Like really blue! (Although this blue is a little misleading since I had switched to my iPhone to keep the salt off my big camera at this point!)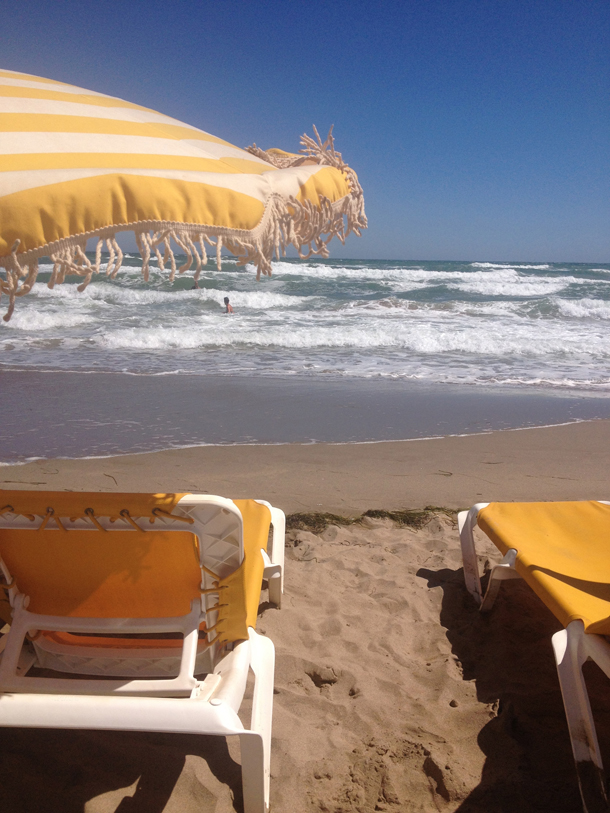 We rented beach chairs and an umbrella for the time we were there, which made all the difference. Great tip for travelers – they were only €6 each for the day and they were entirely more comfortable than sitting on the sand since we didn't have our own beach chairs and umbrella to bring with us.
We did spend a little time in the water, but the waves were really strong! The water was nice and warm, but we just kept getting pounded by breaking waves!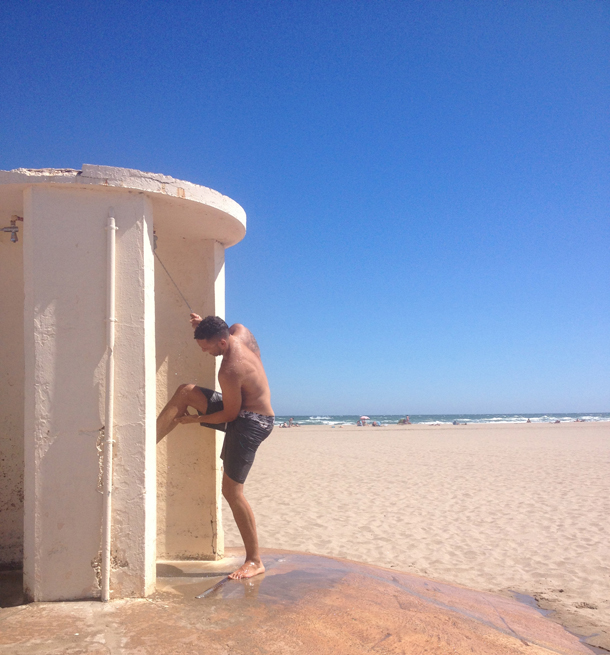 This photo cracks me up. These little showers at the beach entrance had a chain that you had to constantly pull in order to make the water come out. Michael looked hilarious trying to get the sand and salt out of all the nooks and crannies!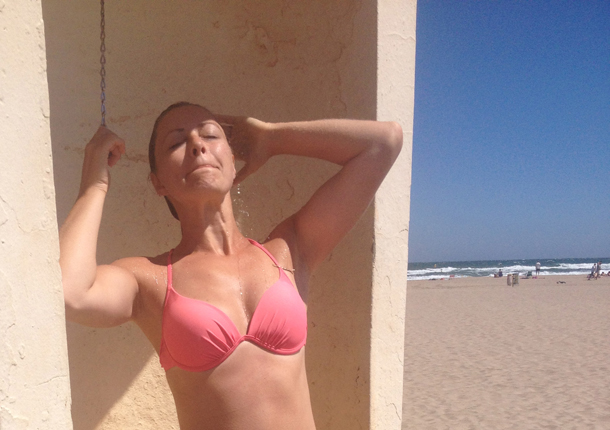 When Michael realized I had taken a few photos of him looking ridiculous, he got a little payback. Awkward, but I'll love these photos in years to come, remembering our salty, windy day at Narbonne!