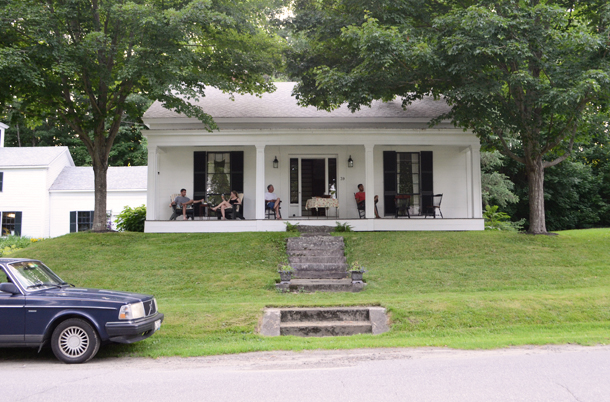 We've been having a heat wave in China Village. (So has Dublin, but we're trying not to dwell on the fact that we're missing the hottest weather Dublin will see for the next 20 years!) But in China Village, it's been 90's and humid and everything's been sticky for days.
On Saturday night, we had my whole family home and the plan for dinner was lobster and corn. A great idea on normal days, but boiling two enormous pots of water in an already steamy house? I panicked a little, and then I decided we should take advantage of our very stately front porch and have a little cocktail party, at least while that water was boiling!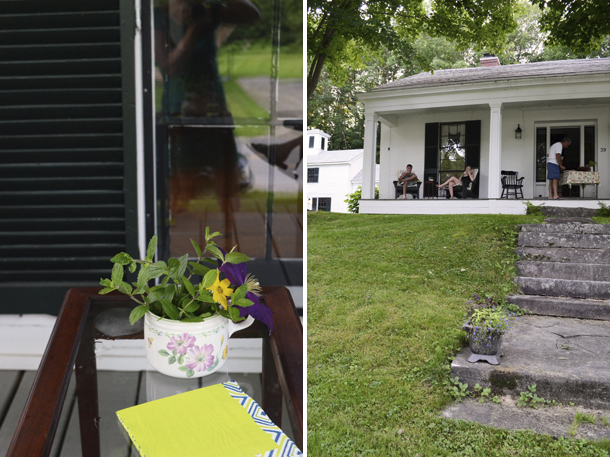 So we threw together a little party on the porch, complete with impromptu arrangements of thyme, clematis and an unidentified yellow flower.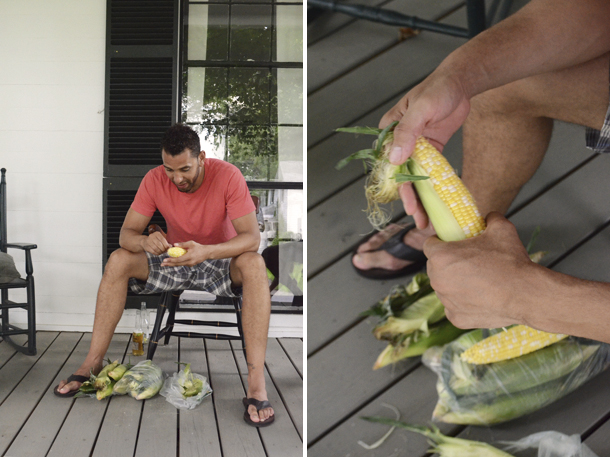 Poor Michael got put to work – his mom grew up on a farm, and he spent summers there as a kid, so he shucks corn like a pro!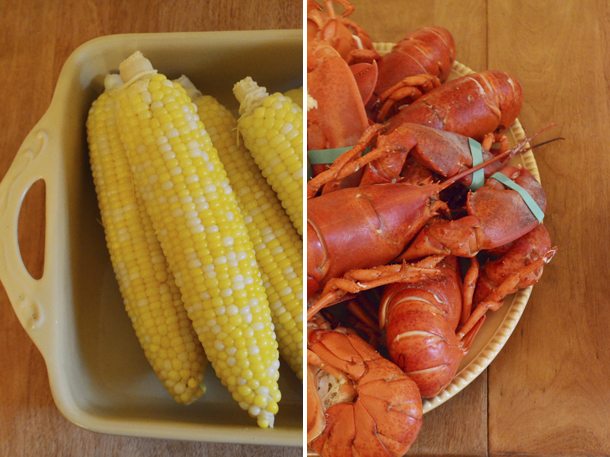 And then, lobster and corn! The perfect Maine summer meal with my whole family sitting around the table. And no photographic proof that I was even there because we do not need to immortalize my stickiness and humidity-frizzed hair for all time in pictures!