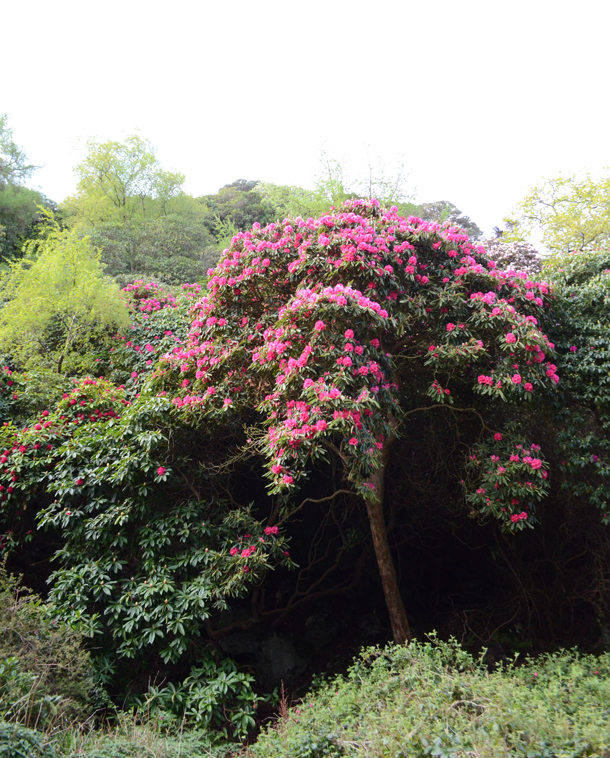 If you happen to find yourself in the vicinity of Deer Park in Howth over the next few days, you have got to go see the rhododendron trees in bloom. You just have to. They are huge and so stunning!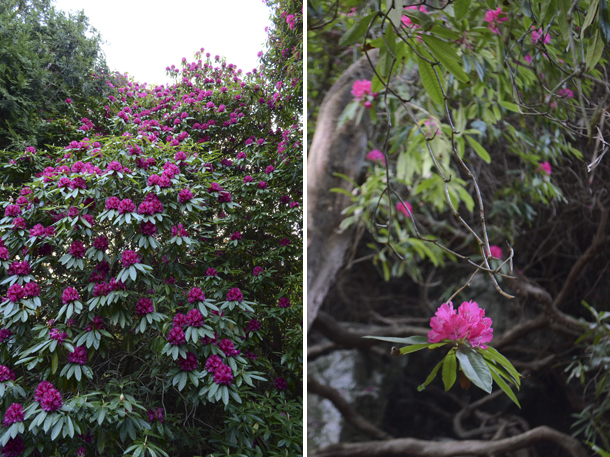 Before I moved to Dublin, I had no idea that rhododendrons could grow so big. We only have bushes of them in Maine!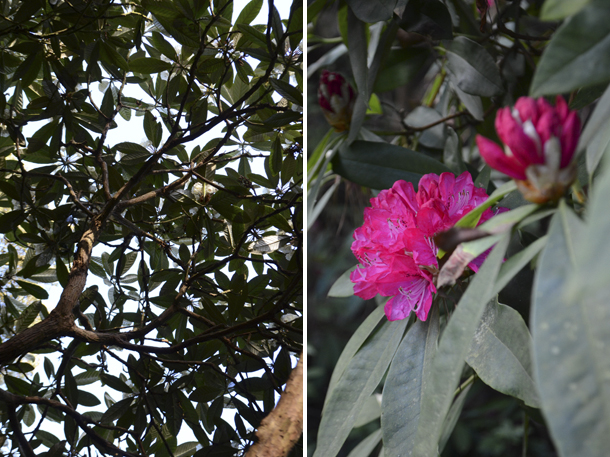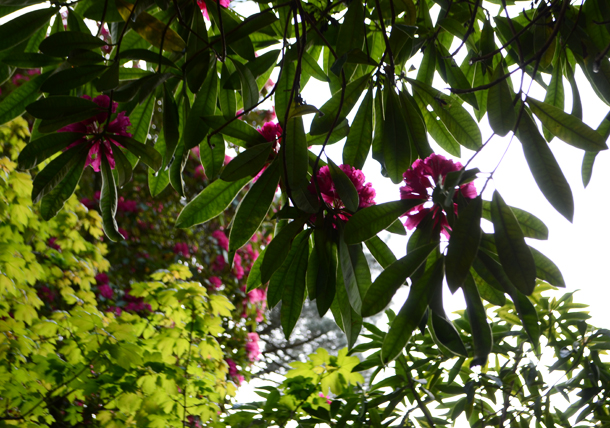 To see the rhododendrons, you just drive up to the golf club and take the little path that runs to the right of the club house. The rhododendrons grow along the base of the cliff.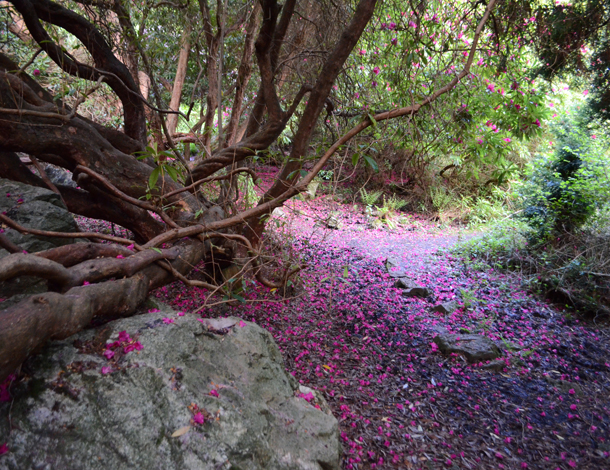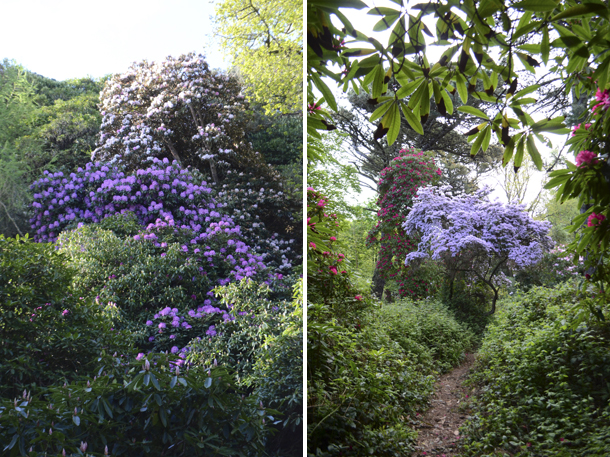 While you're there, you should take the ten minute hike up to the summit. Incredible views of all of Dublin city and the beaches to the north.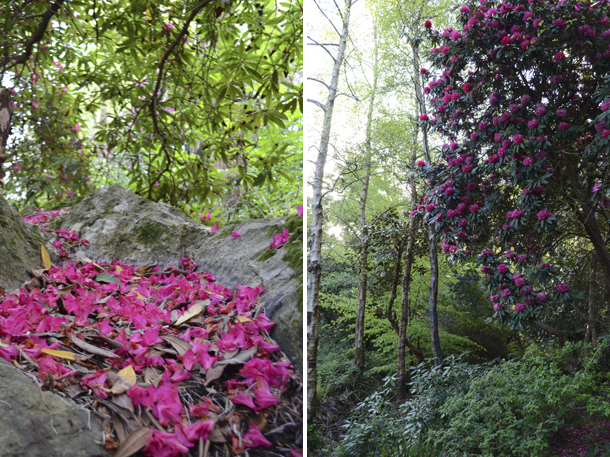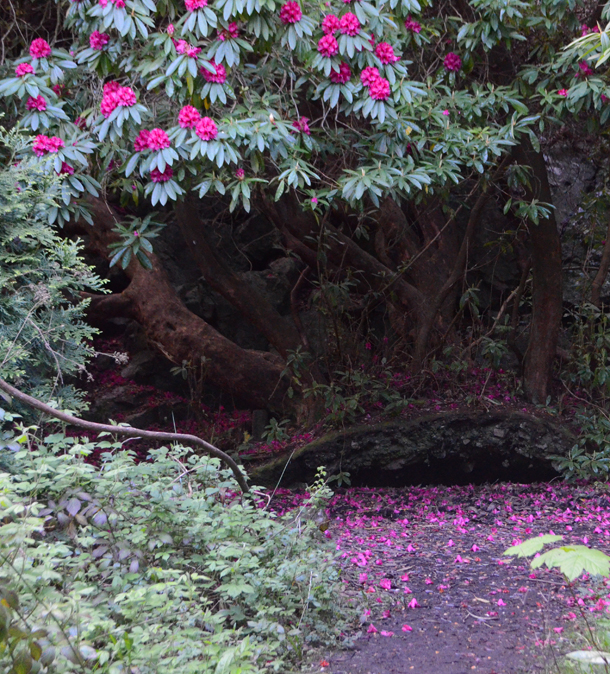 But you have to go soon, because some of the trees are already starting to lose all their bright petals!