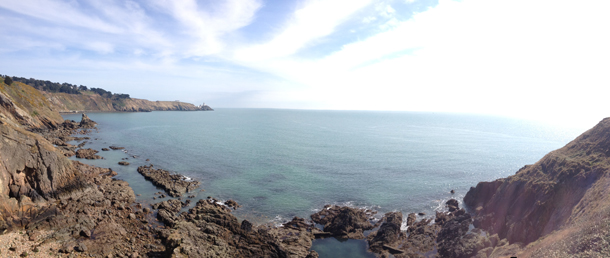 I'm probably really late to the game, but did you know the iPhone takes panoramic photos?! Michael's brother's new fiance (welcome to the family, Summer!) introduced us to this fun trick when she was visiting last week.
Michael tried it out while we were hiking in Howth over the weekend. If there's a place on earth that's better served by a panoramic photo, I challenge you to find it!
To take panoramic photos on your iPhone, open the camera and click option. Then click on panorama and hold down the button while you scan the horizon. We found the photos came out better and less distorted if you only go about 2/3 of the way around.
Can you spot me in one of the photos? Have a better spot for a panoramic photo? Share! It'll be like a panorama-off!