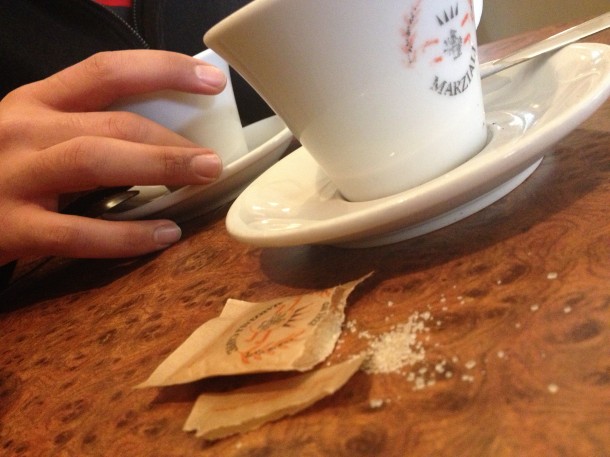 {I preferred cappucino to espresso in Rome. This was the yummiest.}
Oh, what a week, friends. What. a. week. On Wednesday, for the first (and second) time in our three years in this house, I locked myself out of the
house. Twice. Twice! Well, in fairness, the second time wasn't my fault. But still. Ughhh.
But despite some unexpected hours away from my little home office at my dining room table, it was still a great week. Lots of progress made on lots of fun projects coming up. I think you're going to like them!
This weekend, we're going to sleep late, then knock out a few un-fun projects around the house that just need doing! Some days, being a grown-up is just not that glamorous. We've got shower-drain unclogging and garden shed organizing on the agenda. Hopefully there will also be some wine and cheese with friends and a birthday celebration for a brother-in-law!
Now, for some links to interesting tidbits around the web. Have a wonderful weekend!
One of my readers asked about contemporary Irish authors – here's a really comprehensive list!
A story about a Russian family that was cut off from civilization for 40 years. It's incredible and tragic.
A beautiful idea for a birdfeeder!
A pretty desktop wallpaper for Valentine's Day.
An interview and some beautiful cakes from an Irish baker, photographed by an Irish food blogger.