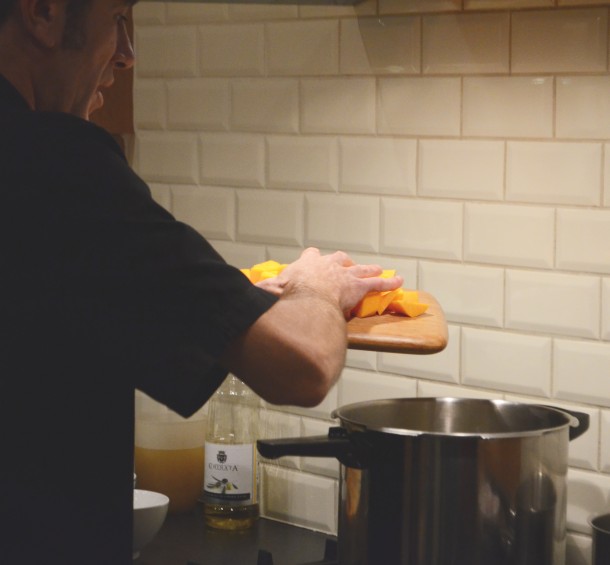 Just before I left to spend the holidays in Maine, Michael and I got to try out one of Food Fiesta's Spanish cooking classes. Before we got married, Michael played basketball in Spain for a year, so we were really excited to get to eat Spanish food again!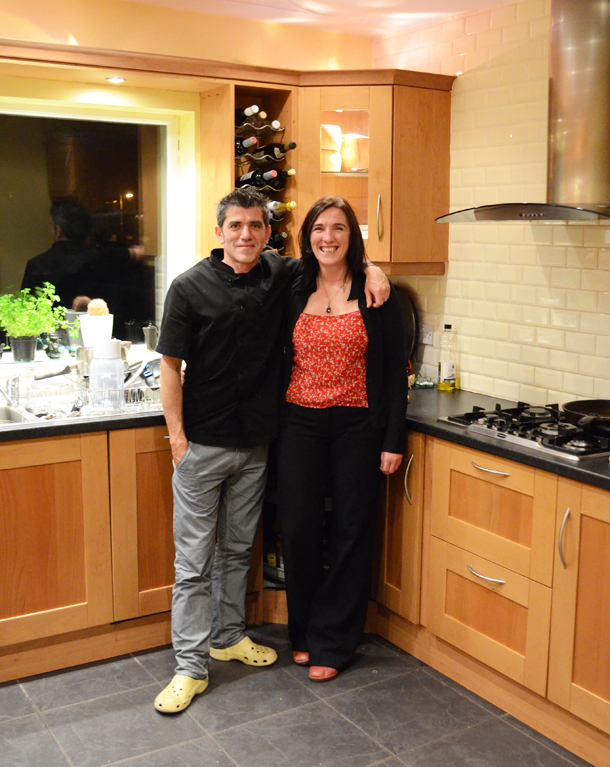 Jaime and Vanessa host regular Spanish cooking classes in their home on Wednesday evenings and Thursday mornings throughout each month. These two are the nicest – they make you feel so welcome and it was really fun to hear them speaking Spanish to each other throughout the night. I could still recognize a few words!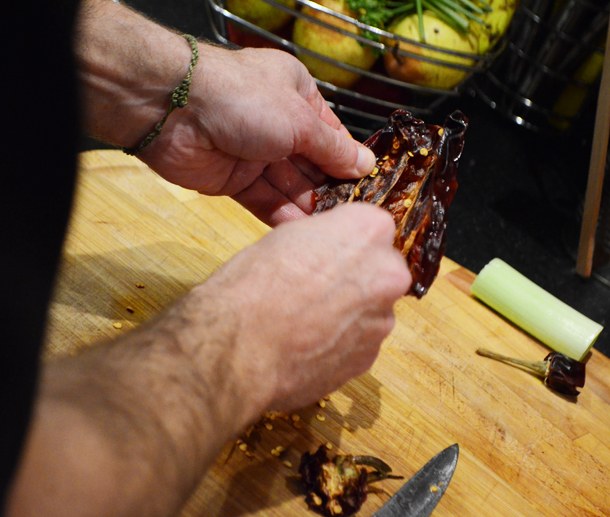 Jaime is originally from Bilbao, so we learned traditional recipes from that region. They explained that men often belong to cooking clubs, where they spend tons of time collecting ingredients and then cook a big meal together. Doesn't that sound like a fun culture?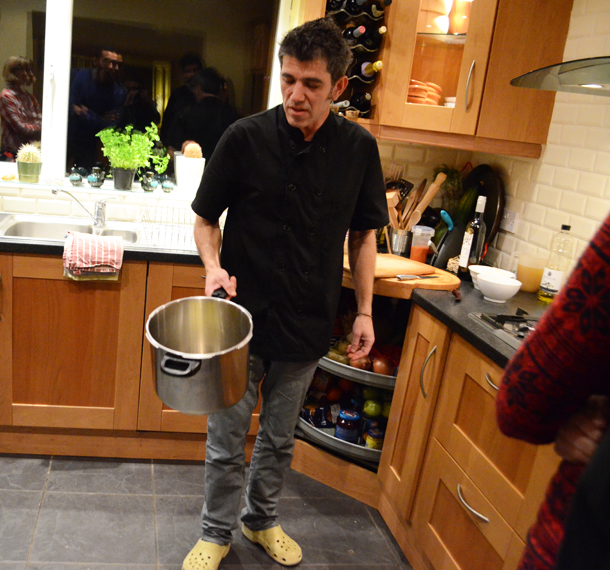 One of the neatest things was a super-fast soup Jaime made in a pressure cooker. I've never been quite convinced of pressure cookers (they always seem a bit terrifying), but he did make it look quite simple. And fast, like 15 minute soup!
Jaime also put the soup through a food mill, which created a totally different consistency than an immersion blender. So now I think I need to add two new pieces of equipment to my kitchen. And I'm off to find some more cabinet space!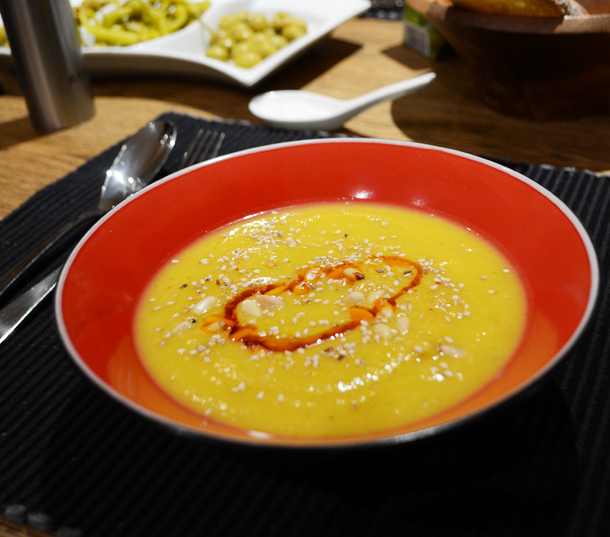 You can learn more about Food Fiesta's classes and their online shop here!
I'll be back in a few hours to share one of Vanessa and Jaime's recipes for a really simple almond tart  – only five ingredients and gluten free! See you in a bit!