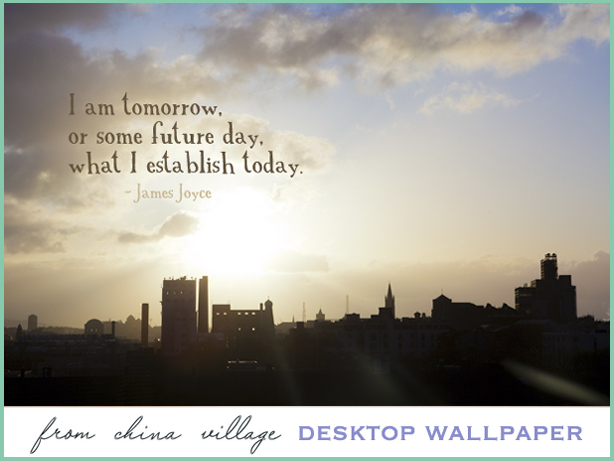 I thought Mr. Joyce's words would make a great January desktop wallpapers. This quote seemed particularly poignant as we all try to fulfill the goals we've set for 2013. I like imagining that the work I put in today sets me up for the future. And I like the reminder that it may not pay off tomorrow, but eventually.
You can click here to open the image, then right click on it to set it as your desktop wallpaper.
From China Village Desktop Wallpapers are a collaboration between myself and my talented photographer friend, Julie Matkin, of Half a Dream Away Photography.