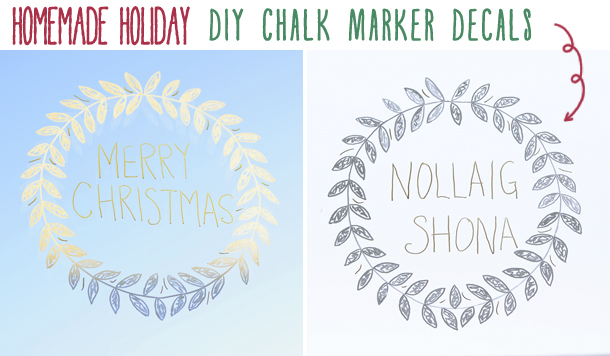 Hello, friends! Can you believe it's only two weeks until Christmas? I have a simple and inexpensive DIY to share today. Inspired by the beautiful decals from Shanna Murray, I wanted to make an Irish themed set of wreaths to decorate our glass patio doors. For less than five euro, I whipped up my own temporary version to add a little Irish Christmas cheer to our living room!
Nollaig shona translates to Merry Christmas in Irish. I have a hard time pronouncing it, but this site has a little pronunciation guide for you!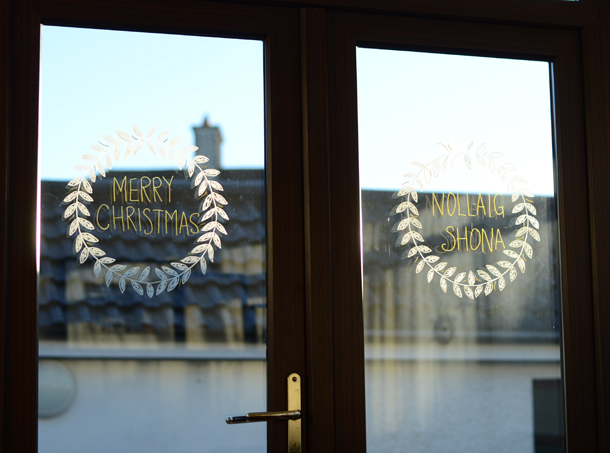 The key to these wreaths is a chalk marker. I picked mine up at KM Evans, but you can find similar ones online (like here). They are cheap and write on glass and come in a million colors. Best of all, they wipe off easily – no razor blades or anything, just a wet paper towel.
I traced a big circle on a piece of newsprint and taped it to the back side of the window. I wanted my wreaths to be roughly the same size and shape and tracing them was very quick.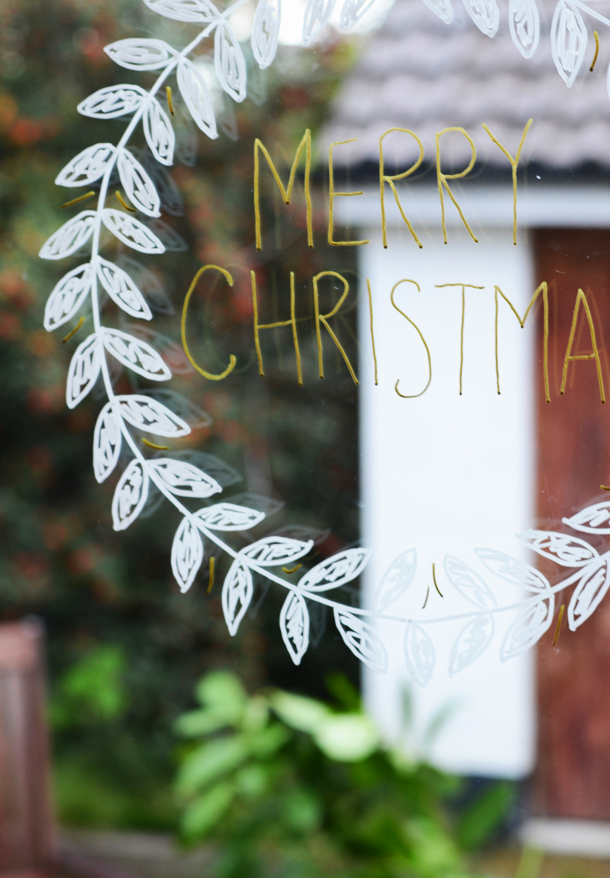 For the leaves, I started at the top and worked my way out. I tried to keep them equally spaced out but didn't fuss too much if they weren't perfect. If I made a mistake, I just wiped the leaf off and started over!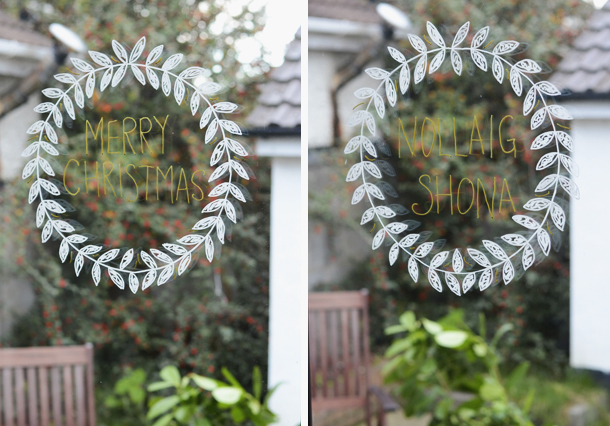 With a gold chalk marker, I wrote Merry Christmas and Nollaig Shona as neatly as I could – and voila! Quick holiday cheer in our living room!