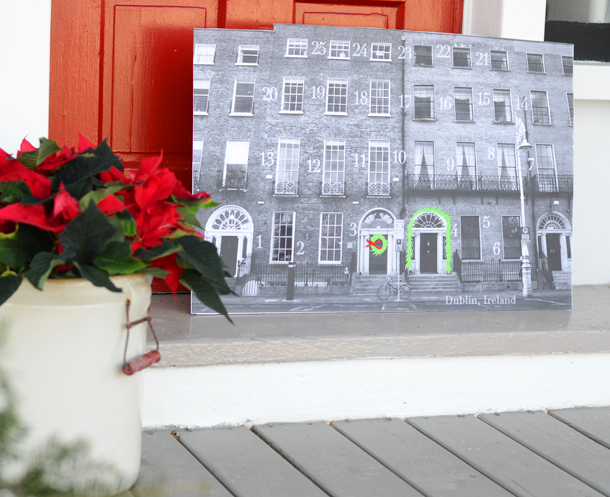 I know it's a little late in the month to be sharing an advent calendar DIY, but the beauty of it is that you get to open the first six all at once! Way more fun, right? So here you are, a Dublin Georgian Advent Calendar (and you can download the image to make your own below).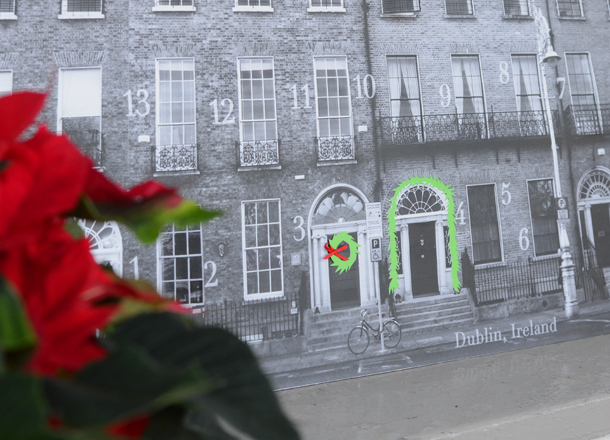 I love that this photograph looks so old, but I only snapped it last week! I had it printed at Kinko's when I arrived in Maine – they print large format in black and white for 75 cents per square foot. It took five minutes for them to print my 2×3 foot image!
I mounted it on poster board using spray mount, and then used a craft knife to cut out the windows.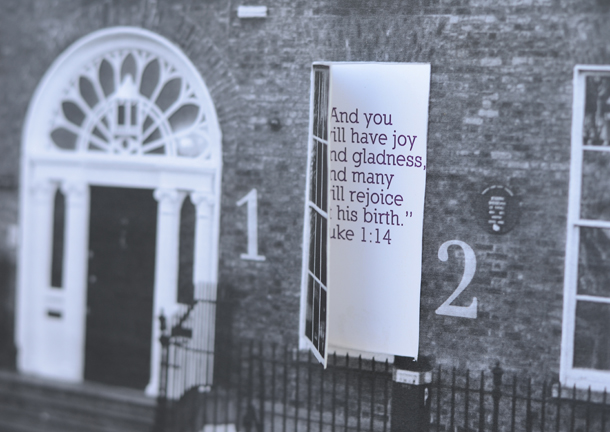 Then I simply chose a 25 Christmas quotes, activities and verses, printed them out and pasted them behind each window. Since the poster board was a little floppy, I attached the whole calendar to a big piece of foam board. Now it can stand on its own against a wall.
Finally, I cut out a miniature wreath and garland for the two center doors – just to make it a little festive!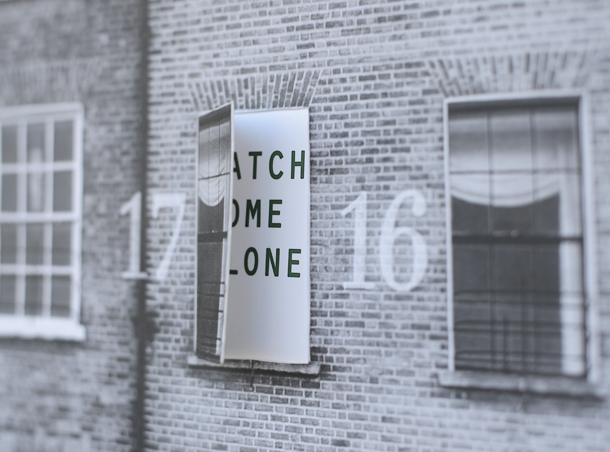 That one says Watch Home Alone, a Christmas must! I chose activities I knew I'd be excited about – like making homemade marshmallows for hot chocolate, going sledding and cutting down a Christmas tree. Then I sprinkled in some sweet Christmas Bible verses as well as some quotes about the magic of Christmas. I can't wait to open each one!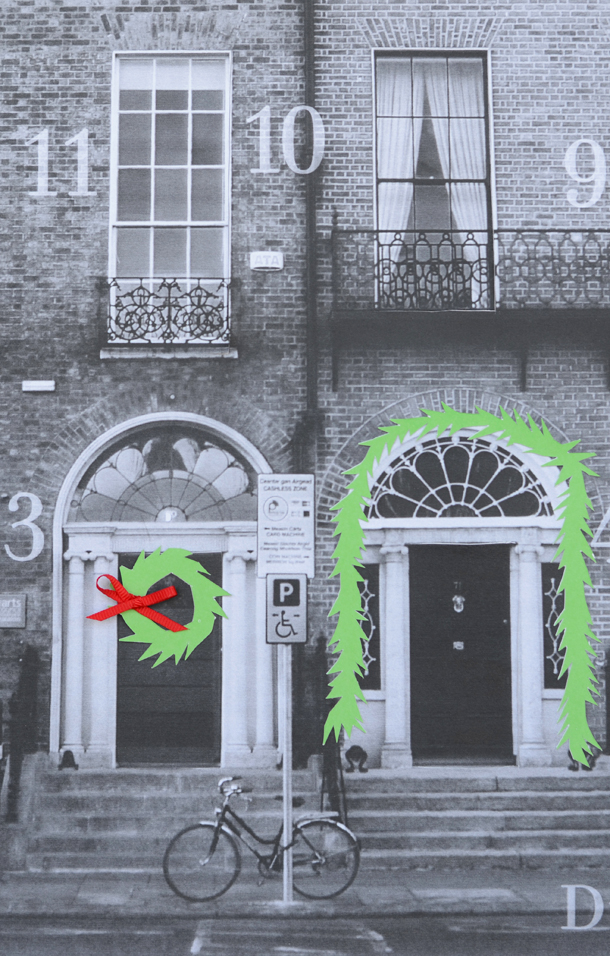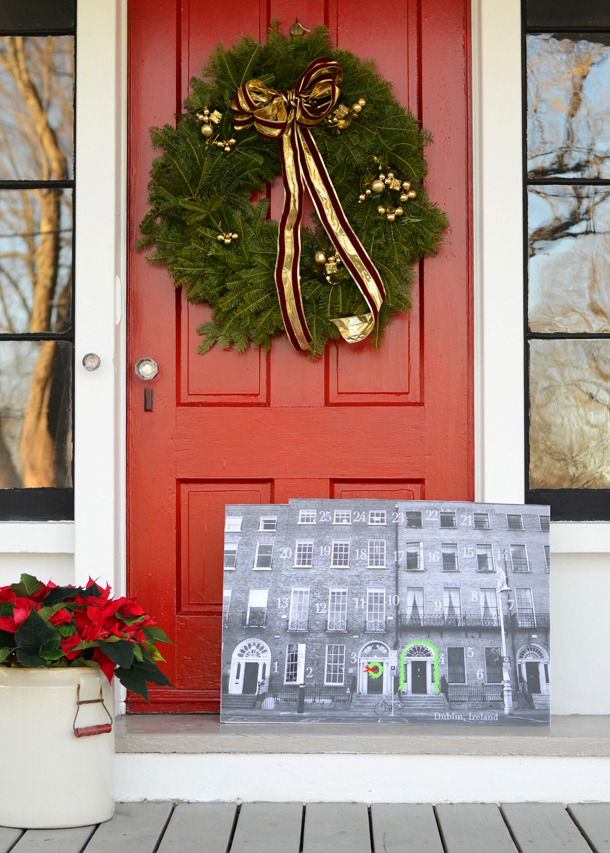 You can make your own Dublin Advent calendar by clicking on this image. Just open the image, then right click on the image to save it to your desktop. Put it on a memory stick and bring it to your local printer. You'll have to choose your own activities to match your favorite Christmas traditions! Enjoy!