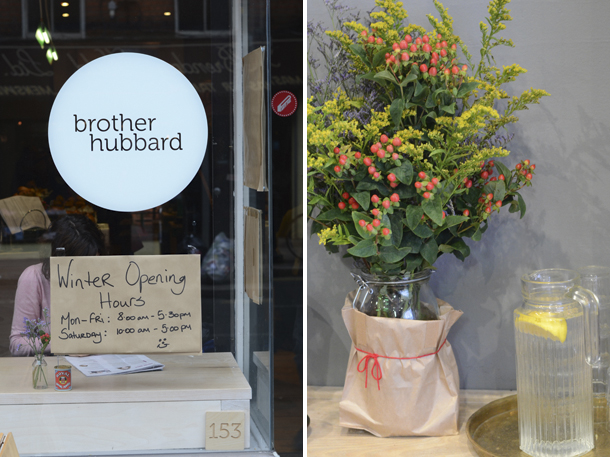 I thought it might be fun to highlight a lovely Dublin cafe every once in a while. At this time of the year, there's nothing cosier than sitting in a warm cafe with a cup of hot chocolate. Brother Hubbard on Capel Street (pronounced with an a like caper, not chapel!) in Dublin is a perfect spot to take a break from the crowds while you're out picking up some Christmas gifts!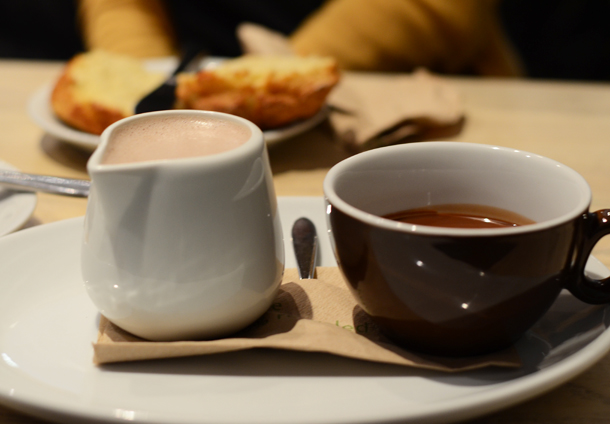 The decor is simple, with wooden tables, light charcoal painted walls and high ceilings. Their hot chocolate is decadent – you're presented with a pitcher of steamed chocolate milk to pour into a mug of chocolate ganache. It's perfectly rich but not overly sweet.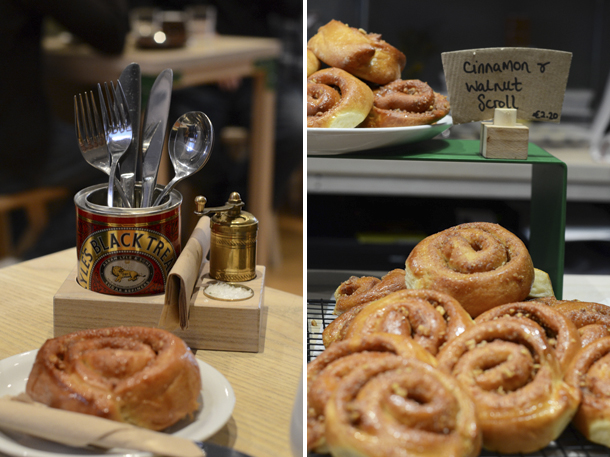 The cinnamon and walnut scrolls are yeasty and flavorful – they're a little like American cinnamon rolls but again, not quite as sweet. But my favorite part of the whole cafe has to be the little contraptions they've had custom made for their silverware, napkins and salt and pepper. They found the beautiful gold pepper grinders in Turkey and had the wooden blocks made to fit the rest of the bits. I love how they've repurposed the iconic black treacle tins – I might have to borrow that idea! If only I could get one of those blocks and a pretty gold pepper grinder too!
Brother Hubbard / 153 Capel St, Dublin 1 – a map!  Monday to Friday, 8 – 5.30; Saturdays 10-5