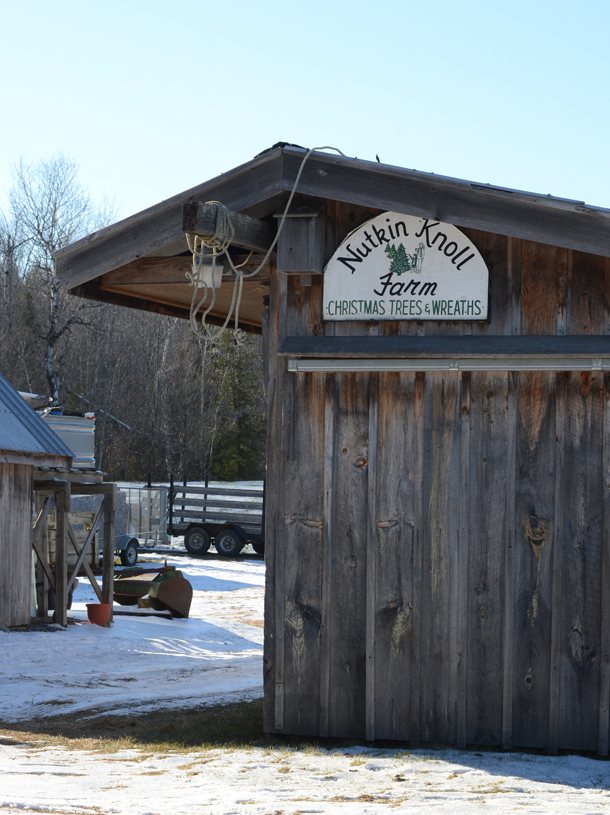 Over the weekend, I went with my parents to Nutkin Knoll Farm in Dixmont, Maine, to pick out a Christmas tree. We had such a nice time, although I forgot what 25 degrees really feels like. My fingers and nose were freezing!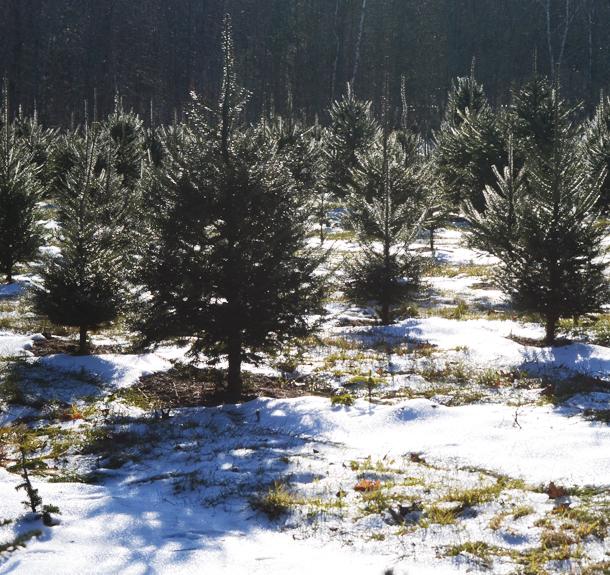 We always try to chop down a tree in Ireland, but it was so nice to do it in Maine, with the sun shining and a little snow on the ground.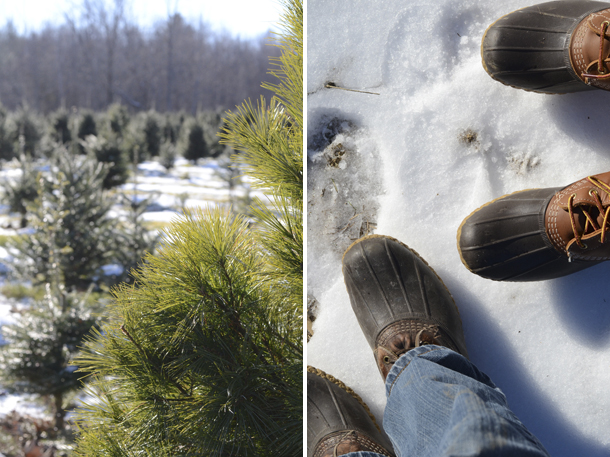 My dad and I came prepared with our L.L. Bean boots on. His are about 20 years older than mine!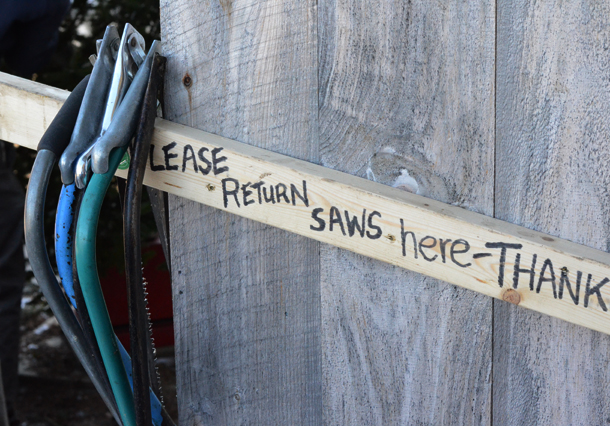 At the farm, you're sent out with a little saw and a tarp to drag your tree back with.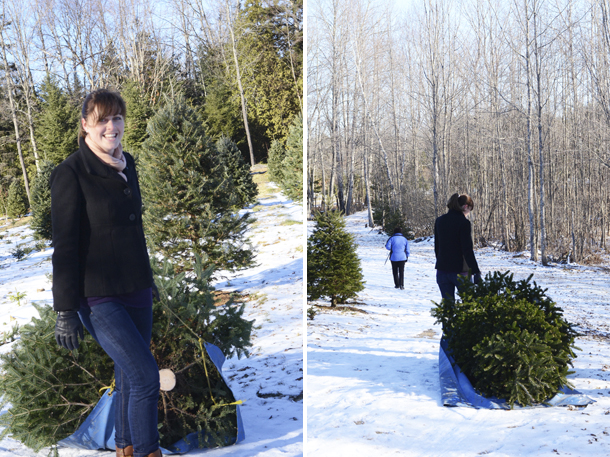 I did about four minutes of the dragging – it wasn't heavy, it just had a mind of its own!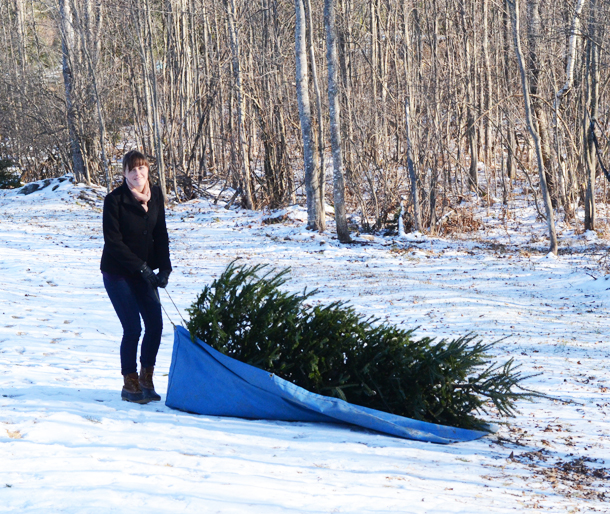 Down the tiniest incline, this tree wasn't cooperating.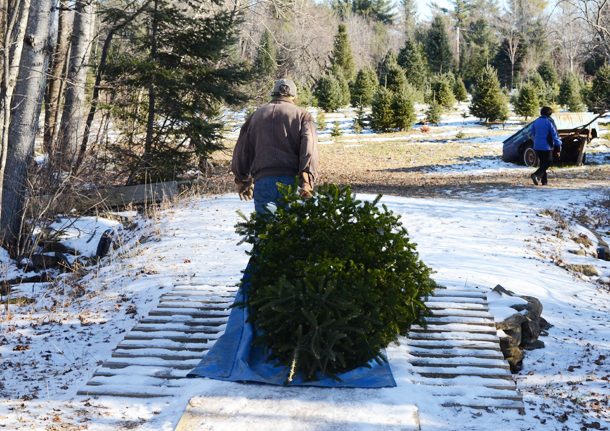 So I let my dad take over. Doesn't the tree look pretty big? Once we got it home, we realized it's tall but skinnier than we usually go for. Hopefully it will fit all of the ornaments!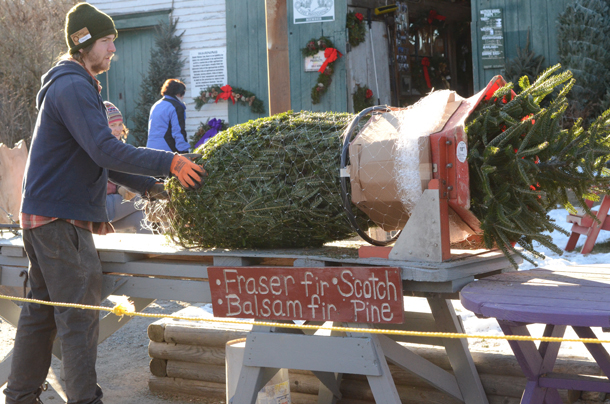 The farm had a barn full of wreaths, hot apple cider and even maple cotton candy! Yum!
Is your tree up yet? All decorated? Skinny or chubby?