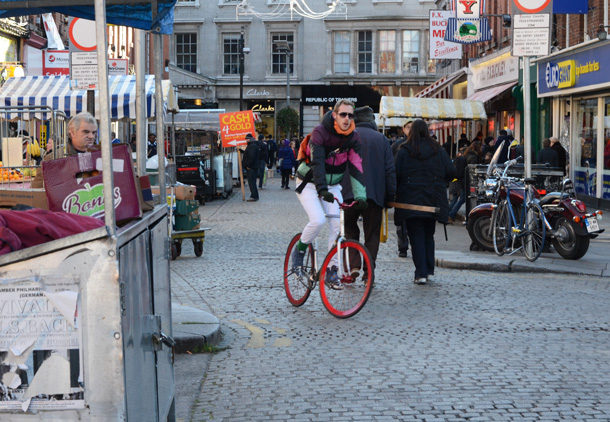 On Saturday, Michael and I ran into town – I needed to do a quick interview for a story I'm working on and Michael needed a haircut. I happened to have my camera with me, so as I walked from the north side to the River Liffey where Michael was picking me up, I snapped a few photos.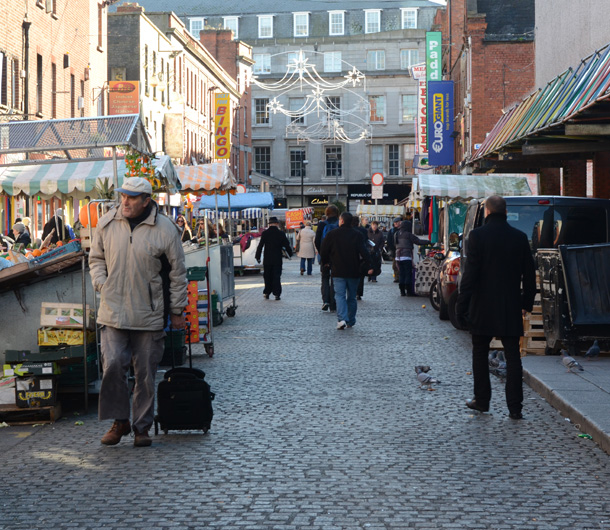 This market street off Talbot Street is practically as old as time. It's not your typical farmer's market – a little more gritty! But it has so much character, perfect for taking a few photos.
Lamp posts in Dublin are always my favorite architectural detail in the city. Silver with these pretty insignias.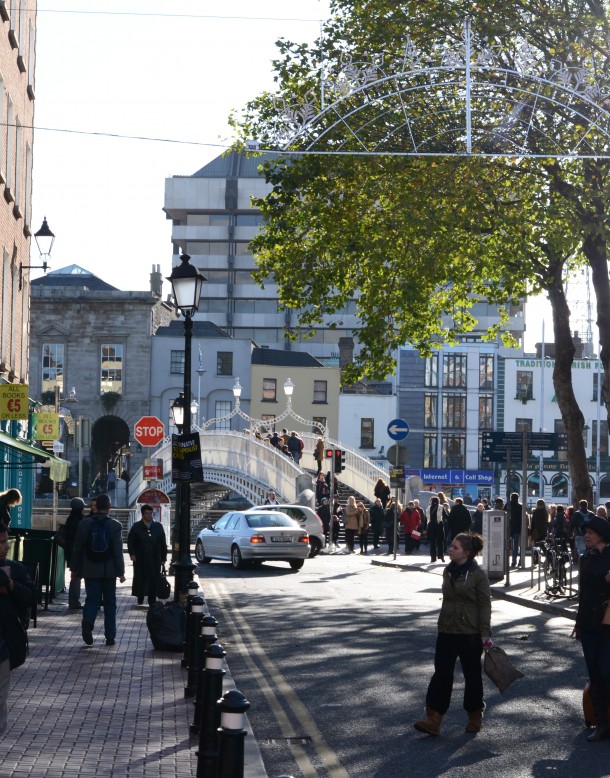 The Hapenny Bridge is always mobbed by tourists. But it is quite pretty!