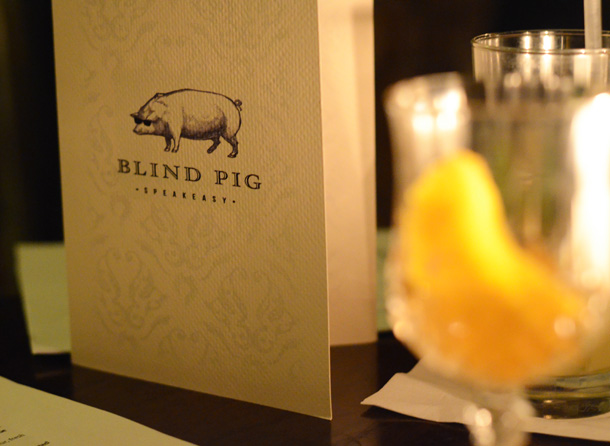 Last night we tried out the Blind Pig Speakeasy in Dublin. Have you heard of it? It's a pop up cocktail bar in a secret location that only pops up a few days each month. Doesn't that sound neat? You make reservations through Twitter or Facebook, then they tell you where to show up only about twelve hours before. You arrive at the location, call a secret phone number and someone comes out to get you and leads you to the secret location where you get to try delicious cocktails. Cool, right?!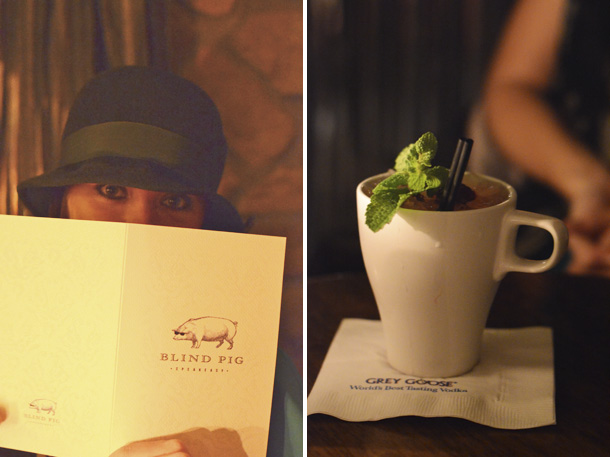 We brought Mike's brother Isaac and his wife Angie – she came prepared in a very 1920's vintage hat! And no, she didn't order tea – it's a cocktail in a mug!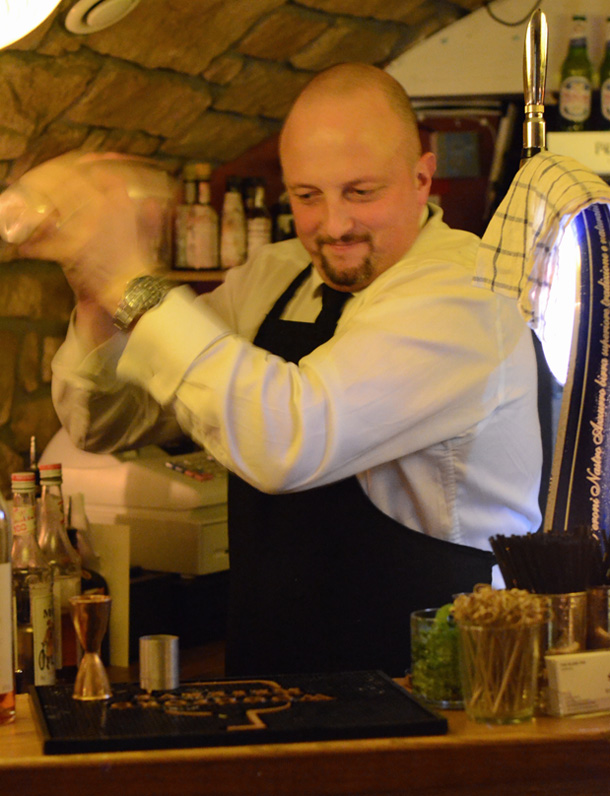 The Blind Pig Speakeasy is Paul Lambert's invention and I think it's so clever. He modeled it after secret speakeasies popular in Australia and America, with a cocktail list full of classics with a fresh twist (often literally as well as figuratively!). When you arrive, you'll find him behind the bar, mixing, shaking, stirring and creating beautiful cocktails. The menu is extensive and if you get a little overwhelmed, he's happy to help point you in the right direction. Just make sure to read the rules at the back of the menu – don't ask for a daiquiri!
I feel like I shouldn't tell you more about the Blind Pig because I don't want to ruin the surprise for you. Just know that you should try it out next time it pops up (if you follow them on Facebook or Twitter you'll get the inside scoop on new dates). It's absolutely as cool as it sounds.